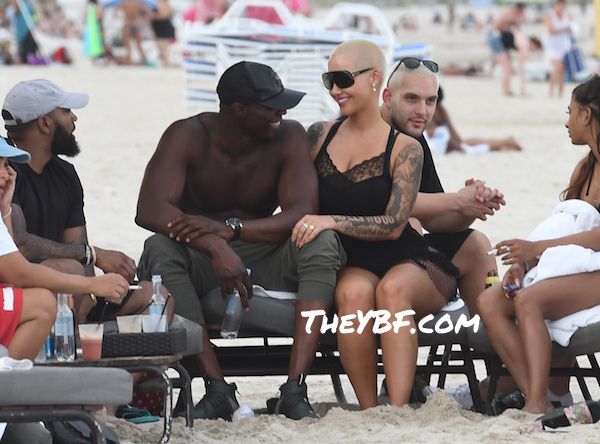 Amber Rose KEEPS her one, doesn't she?  Get into her latest weekend fling, well, flings, in Miami with a chocolately mystery man andFrench Montana.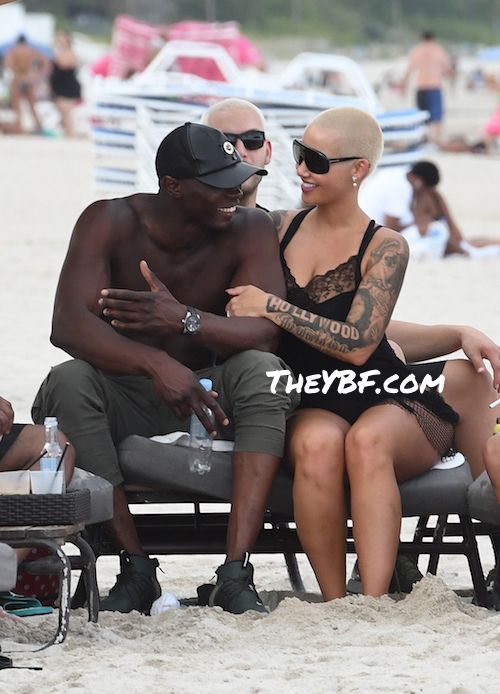 Listen, we're not sure if this is part of something Amber is shooting or if she's just trolling the paparazzi, but chick spent Mother's Day weekend indulging in chocolate of a few different flavors.  While she was in Miami celebrating her security guard's birthday, she definitely took some time for herself.
Amber was spotted in a one piece black swimsuit cozying up with a tall, dark and handsome mystery man on Miami Beach yesterday.  The model w hugged up on his arm while they chilled in lounge chairs, and she was quite cutesy with him as they walked around the beach and she rubbed his neck and he grabbed her by the waist.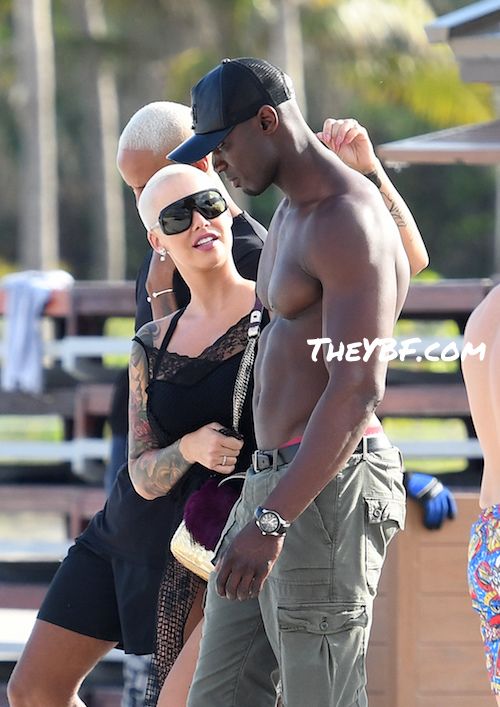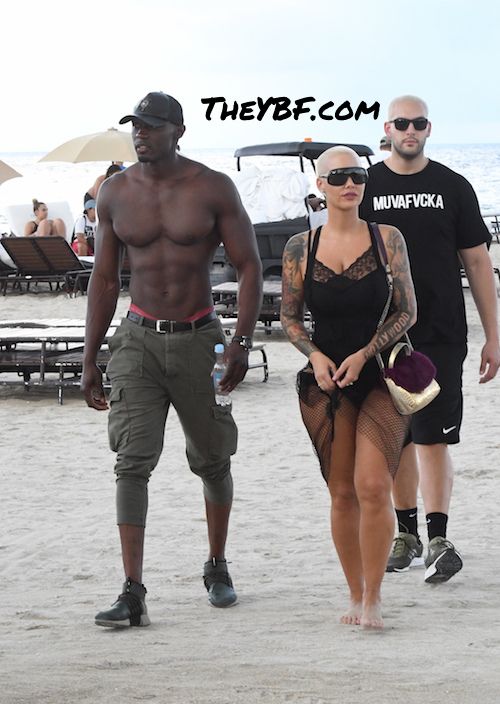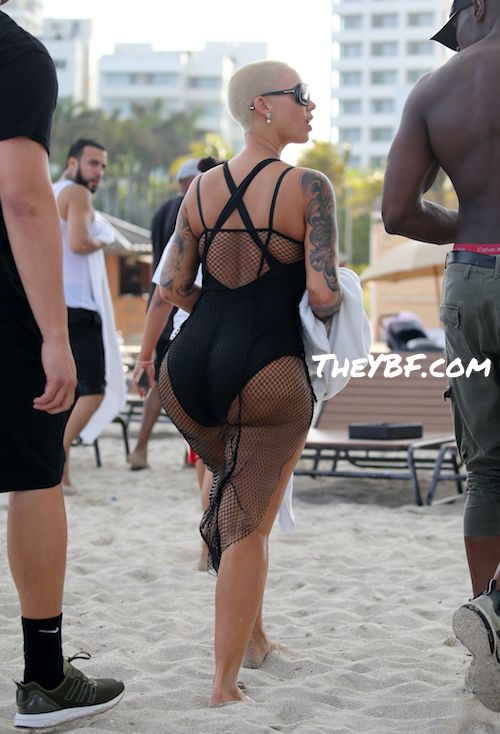 We're not even mad at Amber for this.  But it IS interesting that she was also with French Montana on the same day and the previous day.  While they may just be friends, we're not going to sit here and act like there's zero flirtation going on as well: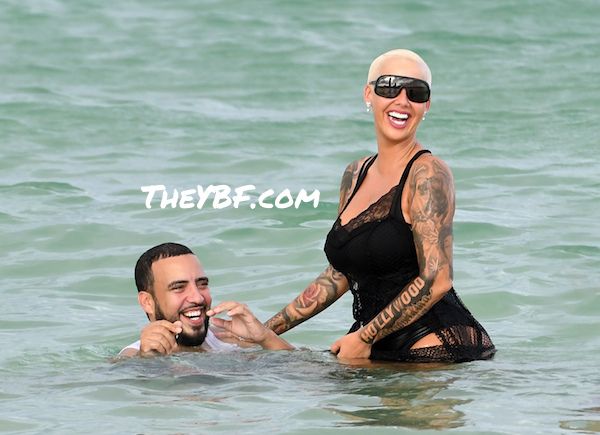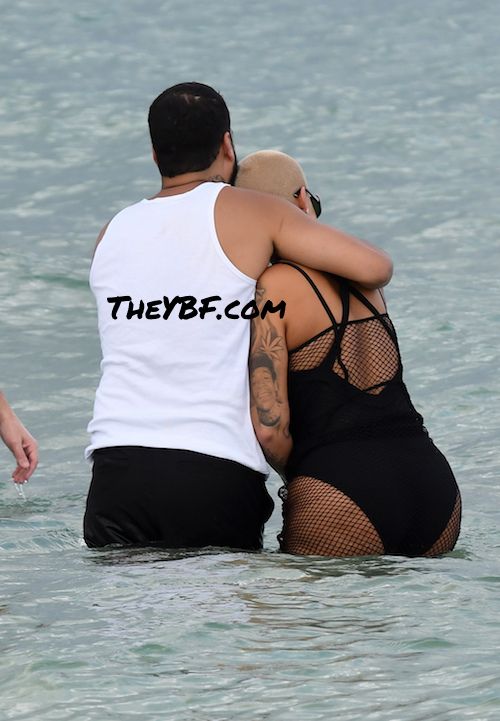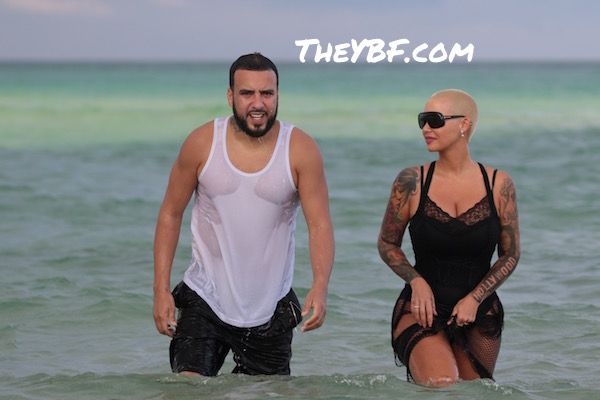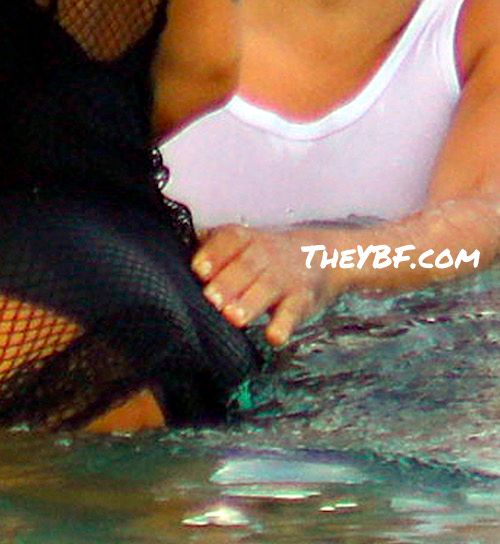 Yeah, we see your hand French.  And her Wiz Khalifa tatt.
We're told the pair stayed in the water for about 20 minutes while their friends watched from the beach.  They spent some time making faces and joking around with each other.
After their beach day, they turned up together at LIV Sunday night: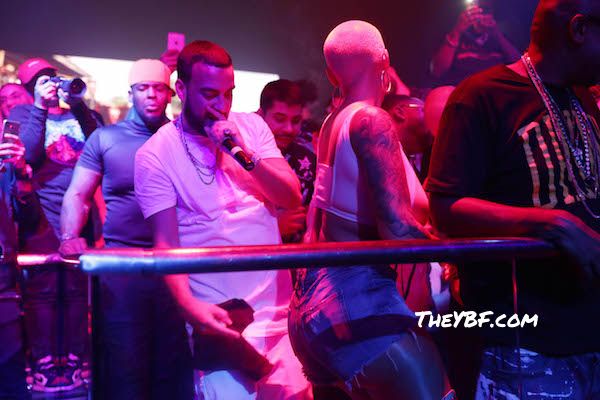 Hmph.
Photos: InStar/Splash