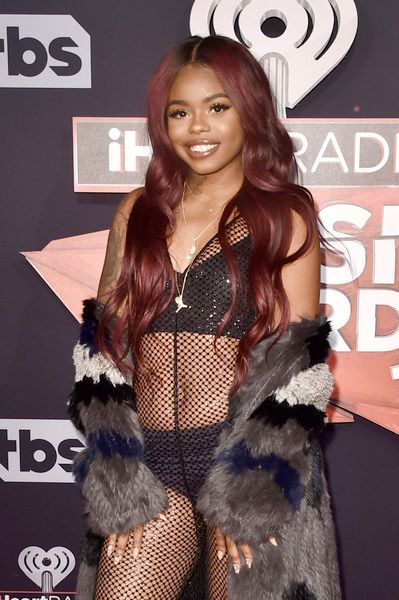 Rap newbie Dreezy is pissed the BET Awards snubbed her and she's not holding her tongue about it. Find out what she said about being overlooked, and check out Bryshere "Yazz" Gray celebrating his nomination inside…
One thing you'll learn about the entertainment: It isn't fair.
No matter how hard you worked, how much time and effort you put into your craft, or how many social media followers you have, when it comes to awards shows, anything goes. And rap newbie Dreezy is learning that now.
The "Body" rapper didn't receive any nominations for this year's BET Awards. And she's pissed. The young emcee hopped on Twitter to air out her frustrations over the fickle music industry and explained why she should have at least been nominated for an award. Check it:
Here are the ladies in the running for the Best Female Hip Hop Artist category: Cardi B, Missy Elliott, Nicki Minaj, Remy Ma, Young M.A.
Her fans are scratching their heads wondering how "Love & Hip Hop: New York" star Cardi B received a nomination over Dreezy. They both deserve a nod.  We have to admit, Dreezy's "Body" song was a certified banger (it went platinum) and the track was spun heavy on the radio.
Hmm...does she have a point?
Speaking of nominations: 
Bryshere "Yazz" Gray is over the moon for his BET Awards nominations. He's in the running for Best Actor for his role as Mike Bivens in BET's "The New Edition Story." He's up against Denzel Washington, Donald Glover, Mahershala Ali, and Omari Hardwick. That's stiff competition, but Yazz just seems to be proud to be nominated amongst veteran actors.
Peep the "Empire" star's celebration dance above.
The 2017 BET Awards air live on June 25th at 8pm EST.
Photo: Getty