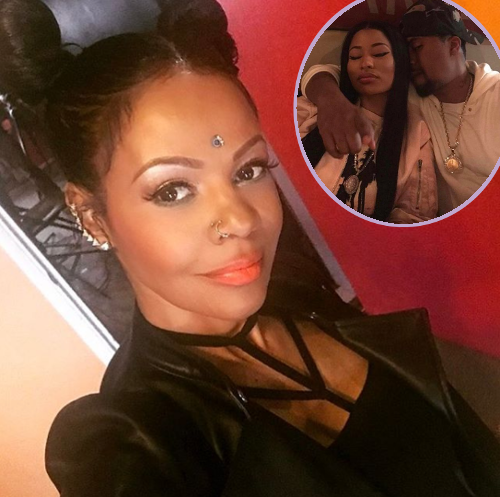 Carmen Bryan has an opinion about the possible new coupledom between her baby's father Nas and Nicki Minaj.  And it was shady at best.  Deets inside..
Carmen Bryan -- who dropped that scandalous tell-all about Nas & Jay Z back in 2006 -- had time yesterday to give her opinion about Nasir Jones and Nicki Minaj's new possible coupledom status.
The mother of Nas' almost 21-year-old daughter, Destiny Jones, answered a commenter's question about what she thought about them together.  Her response, which was directed at a now deleted commenter, is one for the books: 


Oh?!
When folks started coming for her for alluding to Nas being gay, she cleared up her comment with this explanation or her shade:

Oh, so he likes youngins?  Folks continued going in, but she's supposedly unbothered: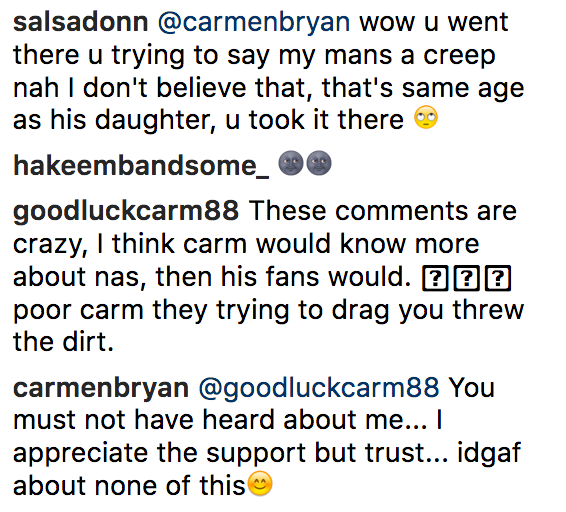 Oh girl...
Photos: Instagram