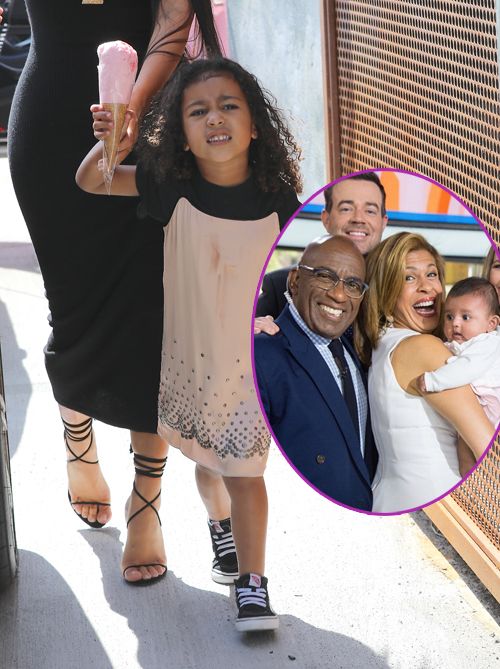 Hoda Kotb gives us our first look at her baby girl Haley Joy as she makes her television debut. Meanwhile, North West is totally over the paparazzi and she made sure they knew it! Get it all inside…
"TODAY" show anchor Hoda Kotb shocked morning show viewers after she announced she had secretly adopted a baby girl. Back in February, the 52-year-old first-time mom made the announcement by calling in to the morning show to reveal she was now the mother of a baby girl.
Now, we're getting our first look at the precious bundle of joy.
In celebration of Mother's Day (on Sunday), baby Haley Joy, who was born on Valentine's Day, made her television debut this morning, joining her mom and the show's co-anchors to say her first hello to the world. And she is the absolute cutest.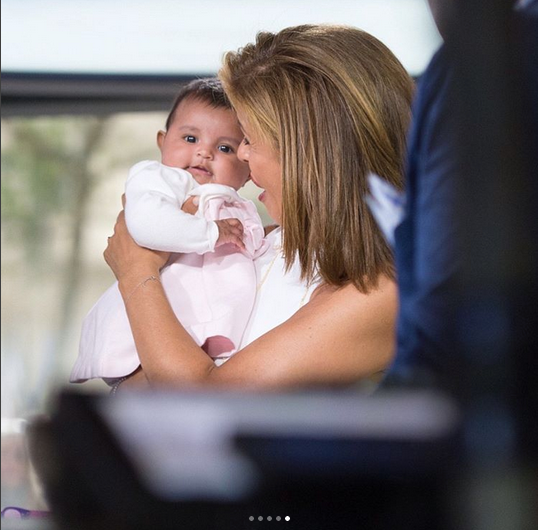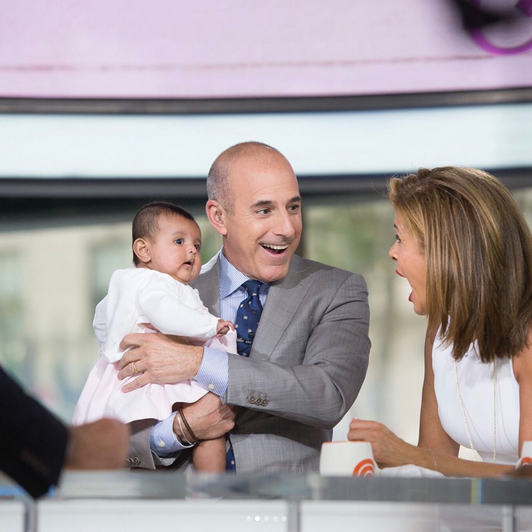 Those cheeks!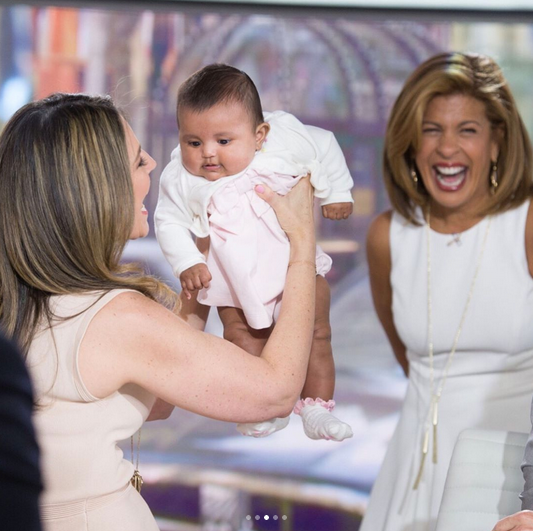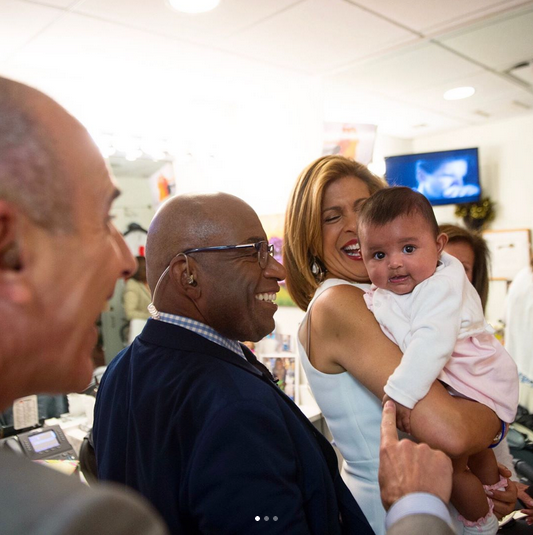 Baby Haley soaked up all the extra attention, smiling in her little pink dress.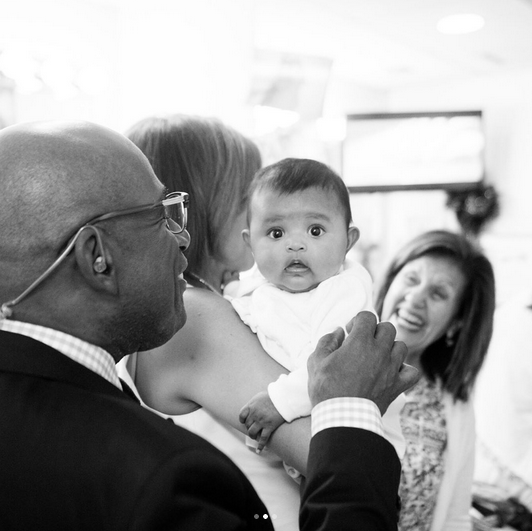 Aww...Hoda's first Mother's Day. How sweet.
In other YBF kiddie news...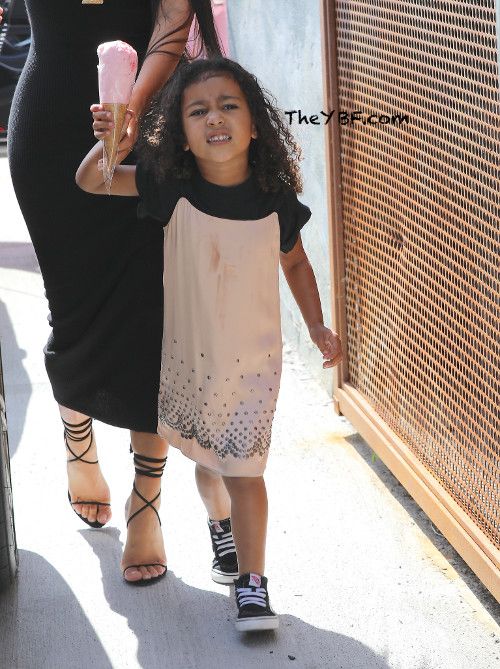 North West is SICK of the paparazzi! How sick?
So sick, she's screamed and yelled at them to STOP taking pictures of her.
Kanye West's daughter and her mom Kim Kardashian West were spotted leaving the ice cream parlor in L.A. yesterday. The cameras were toting close behind as they were shooting scenes for an upcoming episode of "Keeping Up With The Kardashians."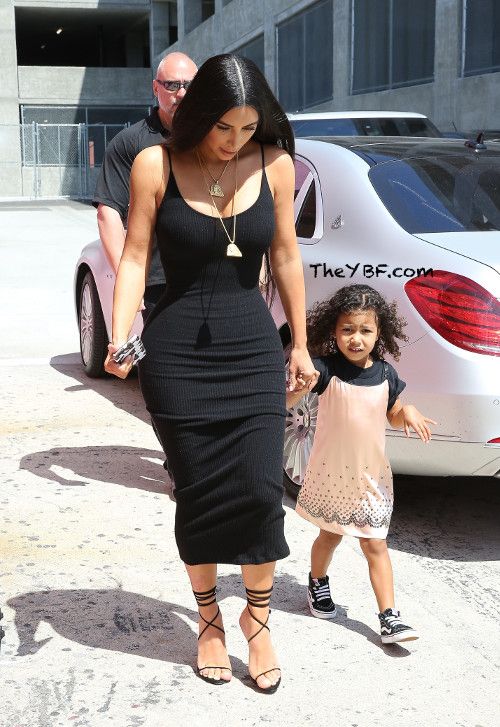 Once they made it outside, the paparazzi swarmed them as they trekked it to their vehicle, but 3-year-old Nori had to get some things off of her chest.
Peep the clip below:
She's over it!
Photos: Backgrid/Nathan Congleton