Naturi Naughton celebrated her upcoming bundle of joy's arrival over the weekend and she revealed the baby's gender! Find out if the first-time mom is having a boy or a girl, and flicks from her litty baby shower. Plus, check out Beyonce's new saucy maternity flicks inside…
Naturi Naughton and her longtime love Ben celebrated their baby's upcoming arrival with a gorgeous baby shower at The Dazzler Hotel in downtown Brooklyn. And the parents-to-be look so happy in love! How cute.
During the extra litty Afro-Centric themed baby shower (more on that in a second), the "Power" actress revealed the baby's gender. Naturi and Ben are having a….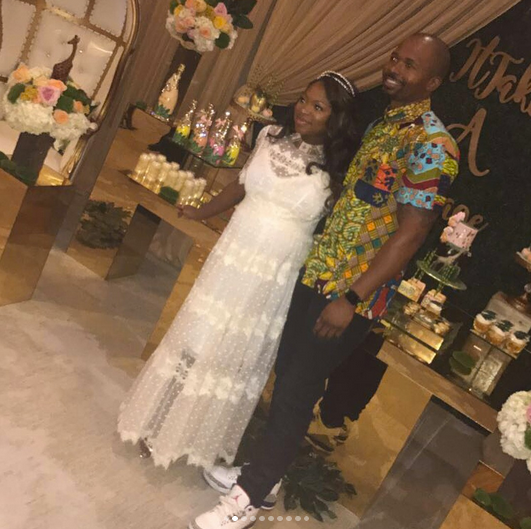 GIRL! And she'll be here this summer.
"It's a girl!," she spilled to PEOPLE. "My man and I totally predicted a boy at first.. I was so sure because I am having such an easy and stress-free pregnancy and I had heard all these stories about how girls steal your beauty and make you really sick when pregnant. Well…so not true for me."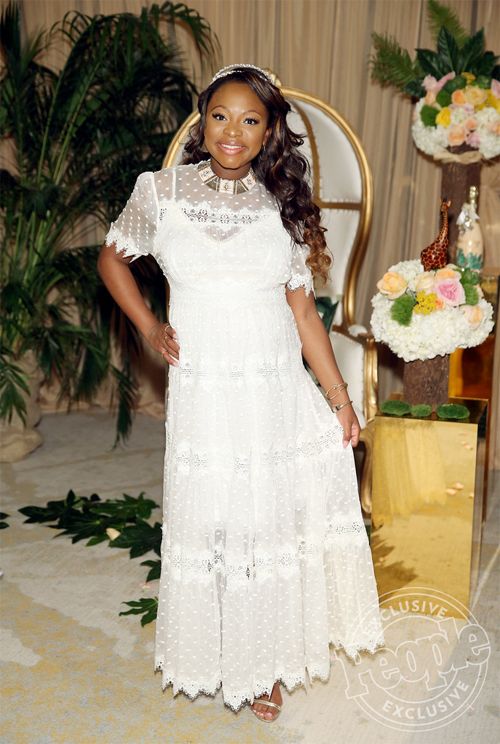 The 32-year-old actress gushed about the inspiration behind her baby shower theme."I loved my Afro-Centric theme: 'It Takes a Village to Raise a Child.' Primrose Couture Events designed the perfect tribal décor with a village vibe, infused with my Caribbean roots."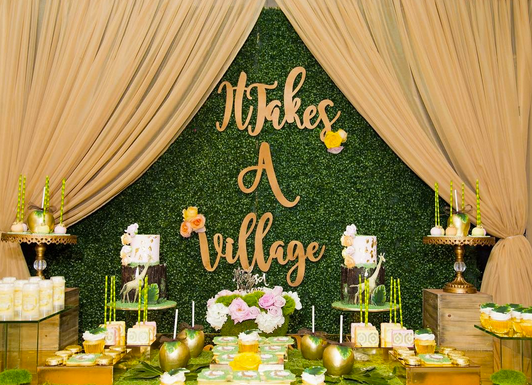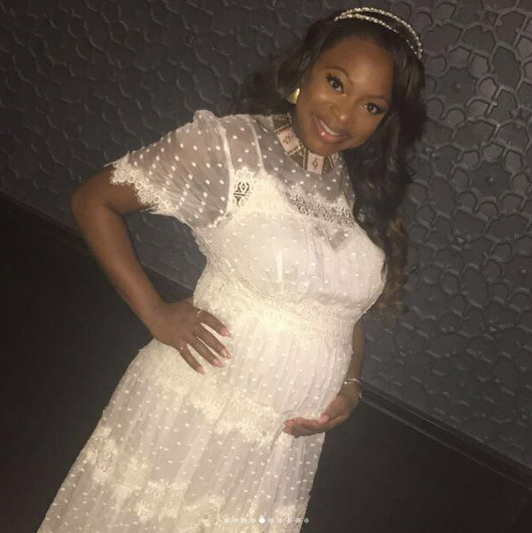 Naturi also revealed her big pregnancy craving is her mother's Rice Krispies Treats. "She puts peanut butter in them and they taste like heaven! I can tell the baby is loving them too because there's a happy dance in my belly after my snack time."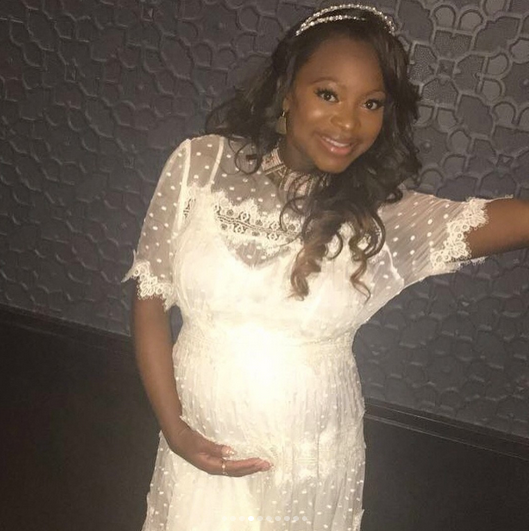 Several of Naturi's celebrity friends came out to celebrate with her, including LaLa Anthony, Regina King, Nicole Beharie, Russell Horsnby and Hosea Chanchez: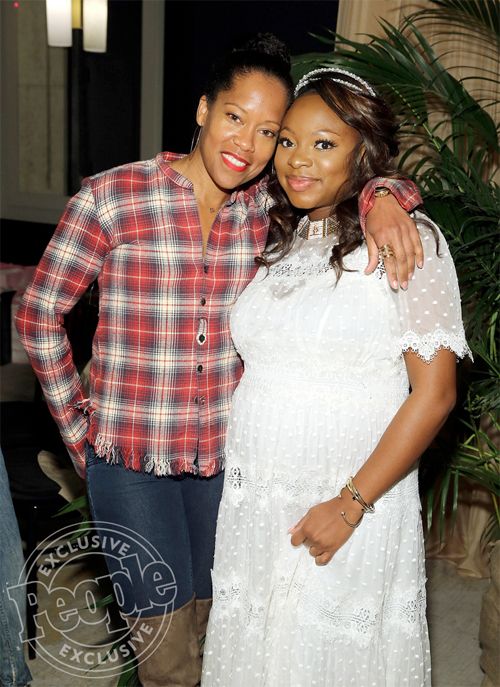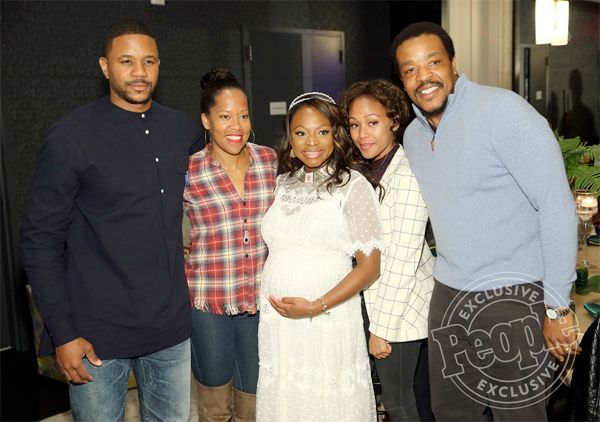 And when we say everyone turned up at the baby shower...everyone did! The soca/reggae/island vibes had everyone on the dance floor. Check it below (swipe through 8 times for the clip of everyone dancing it up): 
Fun times! 
As for the name of her new baby, Naturi said she and her boyfriend are going to keep it under wraps for now. We can't wait to find out what they decided to name her and see their precious baby girl when she makes her arrival in July.
Speaking of baby bumps...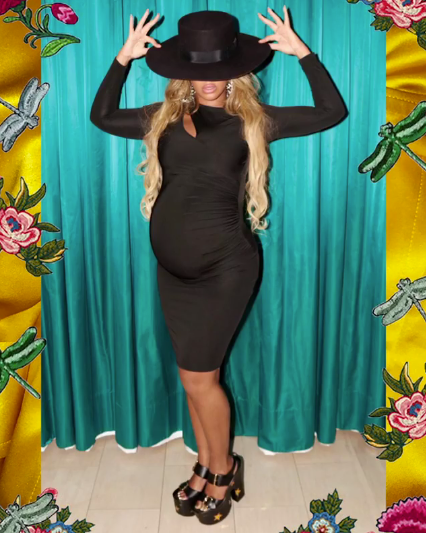 Swag!
Beyonce is slaying this twin bump maternity shoot, per usual.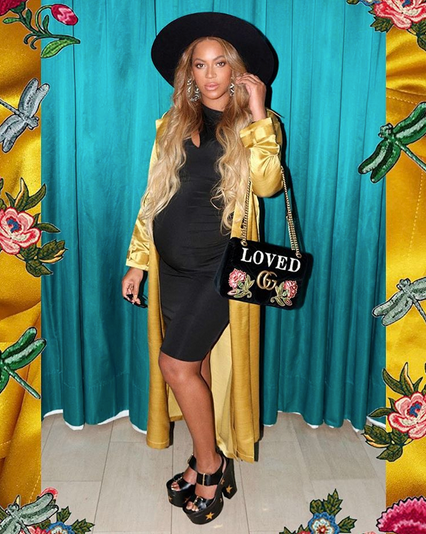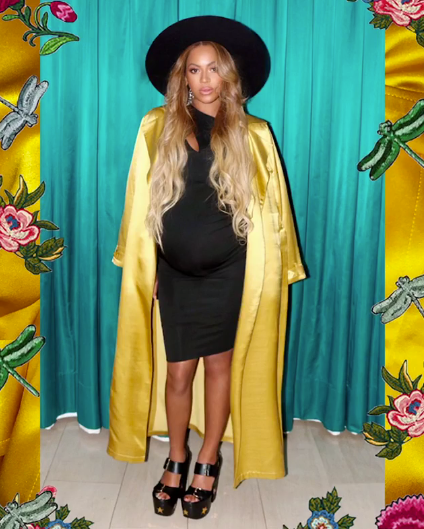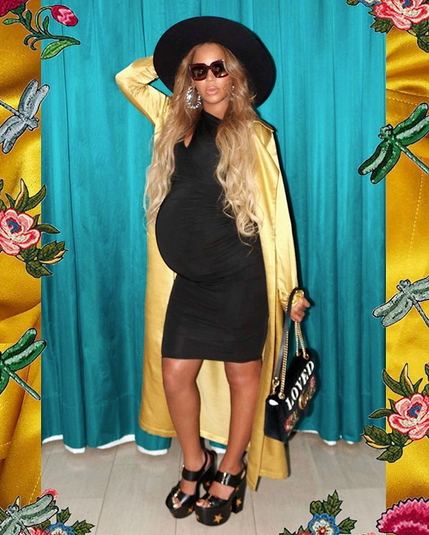 That bump is growing and it's fueling the rumor mill that Bey is set to give birth soon. It was recently reported she and Jay Z moved closer to the hospital, so when she goes into labor, she won't be far.
As far as the gender of the babies go, we're predicting a boy and a girl based on the color schemes she has been using for her IG shoots.  But knowing the Carters, you NEVER know.
Get ready for those royal twin babies! 
Photos: Jemal Countess via Getty/Naturi's IG/@chinkeychyna/@shamemoriesphotography