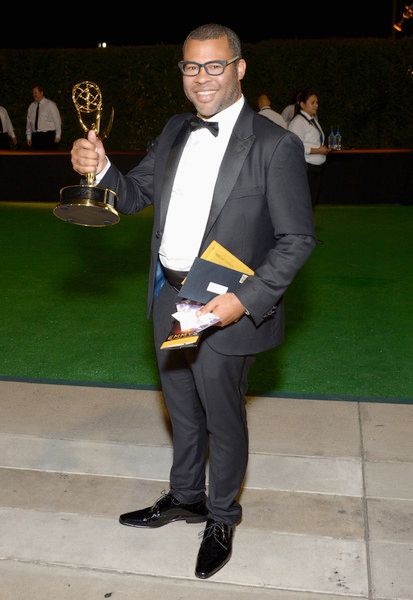 Jordan Peele is working on the follow up to his critically acclaimed film Get Out after inking a major deal with Universal Pictures. Plus, Get Out has grossed over $200 million worldwide at the box office and it's gunning for an Oscar takeover. Deets inside…
Jordan Peele arguably released the best movie in 2017 thus far. And the box office definitely is backing up that claim. More on that in a second.
With the success of Get Out, the comedian secured his first-look deal with Universal Pictures. Yep, Jordan will continue to "push boundaries of storytelling" under his two-year contract with the film company through his Monkeypaw Productions imprint.
And get this…
The deal will include a follow up to Get Out with a budget five times bigger than the $5 million he was fronted for the first film. According to The Hollywood Reporter, the upcoming untitled social thriller will be written, directed and produced by Jordan, just like Get Out. ALL the coinage…OK?
"I am thrilled to continue the work we started together on Get Out—pushing the boundaries of storytelling, not only on the next film but with all of Monkeypaw's future projects," Jordan said in a statement.
Get Out made history as the most successful directorial debut for a black director and it became the fastest Blumhouse movie to hit the $100 million mark.
Not only that, the box office numbers are in and the horror film has grossed over $200 million worldwide since it was released in February $204.3 million to be exact. Now, it's getting Oscar buzz, and rightfully so.
Today, Universal Pictures will reportedly host a conversation and a "garden party" in the studio lot with Jordan and several members from the Hollywood Foreign Press Association to celebrate Get Out's debut on iTunes and Amazon. Sounds like they're already on the Oscar campaign…and we're not mad.
Photo: Getty