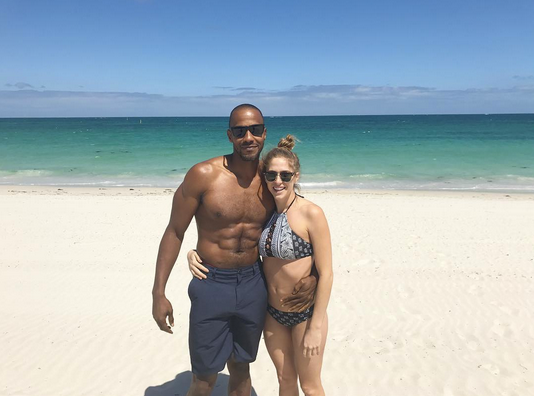 New couple alert! "Hit The Floor" actor McKinley Freeman and Beyonce's backup dancer Sarah Alice Burns are dating. Peep their coupledom flicks inside…
Well, what do we have here?
It appears "Hit The Floor" actor McKinley Freeman is no longer on the market. He's currently dating one of Beyonce's lead dancers, Sarah Alice Burns.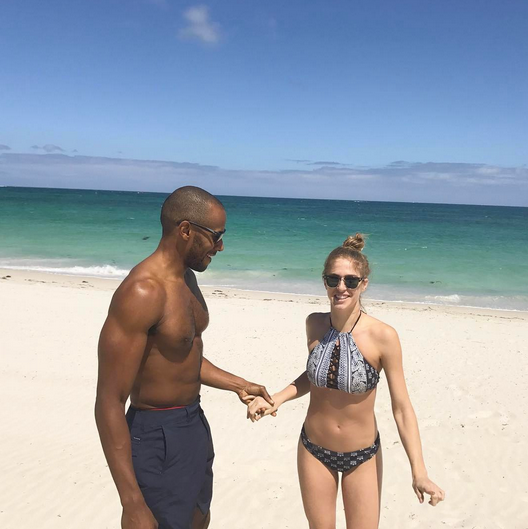 And it's no secret, because Sarah has several coupledom shots with McKinley all over her Instagram. The love birds spent time together on the beach recently and Sarah shared a few lovey dovey shots on social media.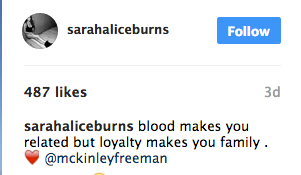 The relationship feels aren't just on Sarah's social media, McKinley is stanning for his woman as well: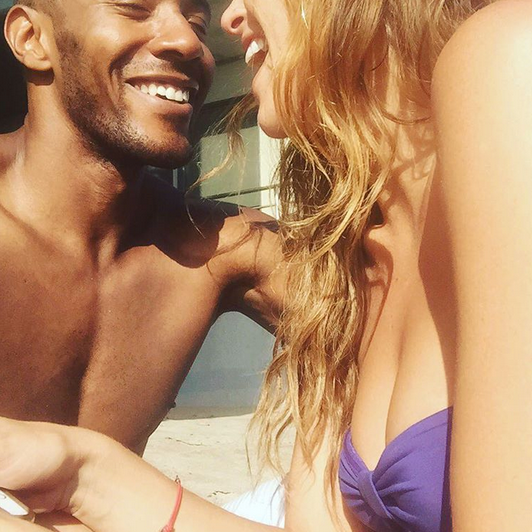 It's unclear how long they have been all wrapped in love, but Sarah posted their first coupledom flick (above) in August 2016. It appears to be serious...or at least headed that way.
Sorry ladies.
BONUS: "Hit The Floor" will return with another season, but on a new network. BET announced via press release last month that it is welcoming the previous VH1 series. 
Just when you thought it was over, sizzling new episodes of original series, "HIT THE FLOOR", are back to steam up TV screens for a brand new season on BET Networks. The premier professional dance squad for the Los Angeles Devils basketball team, the Devil Girls, returns with more scandal, sex, secrets, intrigue and jaw-dropping dance routines, that captured audience's hearts.
We're ready!
Photos: McKinley's IG/Sarah's IG