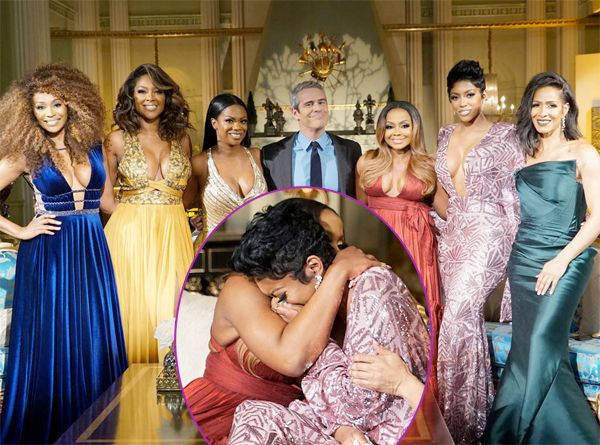 Phaedra Parks was exposed as a liar during the "Real Housewives of Atlanta" season 9 reunion last night. We've rounded up all of the social media reactions from the RHOA ladies and people affiliated with the show. Sip the tea inside…
Last night's final reunion episode of the "Real Housewives of Atlanta" season 9 was explosive, to say the least. It was finally revealed that Phaedra Parks made up that lie about Kandi Burruss and her husband Todd Tucker wanting to drug and rape Porsha Williams. She basically used her "friend" Porsha to get back at her former bestie Kandi. Phaedra never admitted she was the one who started the rumor. She kept saying she was repeating what she "heard." Anyone surprised that Phaedra would go this far? Especially being a lawyer who currently practices law.
Anyhoo, while we all watched the ladies get to the bottom of the drug/rape rumor, the RHOA ladies were also tuned in and pretty active on social media. Here's Kandi's reaction to the revelation:

Porsha got super emotional during the show. After it was revealed that Phaedra used her to get back at Kandi, Porsha was DONE with Phaedra and her antics. She posted on social media that she's too blessed to be stressed and she's moving on: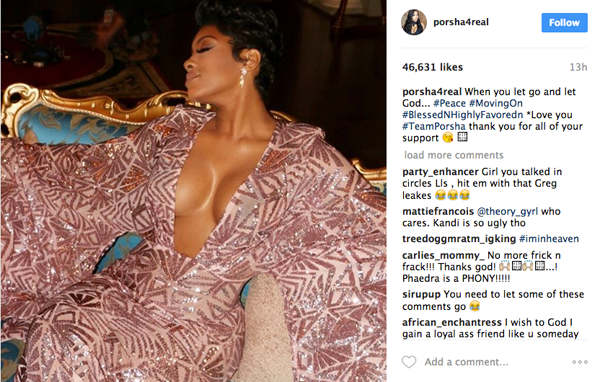 Shockingly, Phaedra herself posted something on social media and here's what she had to say: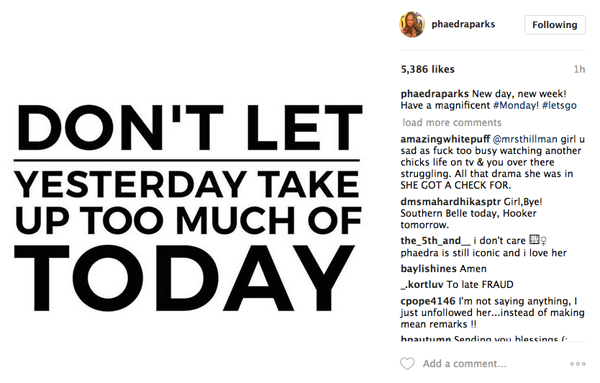 Needless to say, folks are going in on her in the comments: 
Vlogger Cadillac Kimberly also spilled some HOT tea on the man Phaedra was allegedly "talking to" while she was still married to her husband Apollo Nida: 
She also tweeted, "For those of you who just watched the #RHOA Reunion and are wondering who the man Phaedra told Kandi she was talking and texting with BEFORE Apollo even went to jail was Jamal Bryant. I know because Phaedra told me so. And Kandi isn't paranoid, Phaedra REALLY DID hold up her license when she was trying to get OLG open. Phaedra told me that out of her own mouth too. All of this transpired right before she crossed ME AGAIN for a second time. Bitch hurt my feelings, made me cry. I cried for 3 days because I really did love her. DID. ~Carry on~"
Damn.
Former RHOA star NeNe Leakes was very active on Twitter during the reunion last night and she had PLENTY to say. Check it (read from the bottom up):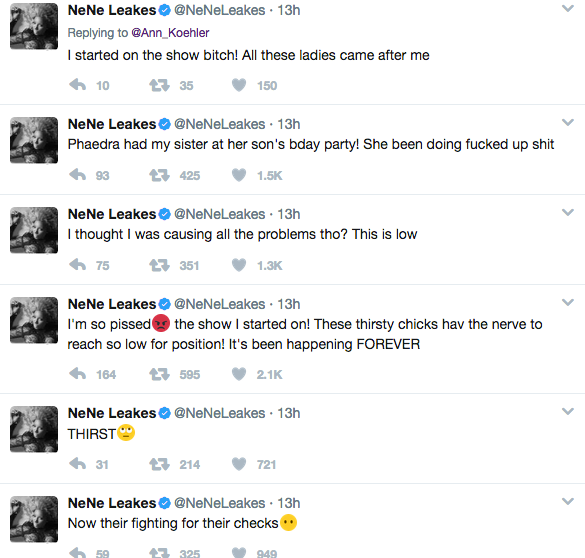 Y'all know Kenya Moore had to throw in her two cents:

Kandi's business associate Don Juan offered up his opinions: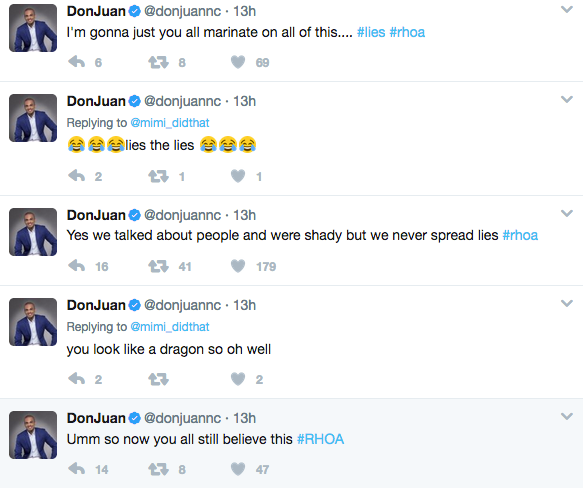 And "Basketball Wives" star Tami Roman is clearly #TeamKandi: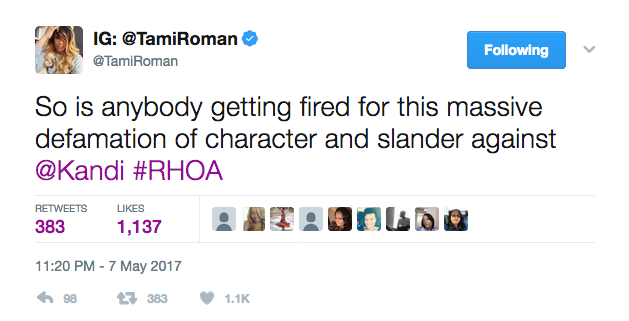 After the show wrapped up, "Empire" star Gabby Sidibe and former RHOA star Kim Zolciak appeared on "Watch What Happens Live." Peep their reactions to the reunion below:
Chile...
So, what are your thoughts on Phaedra getting exposed on her lies? Should she come back next season or nah?
Photos: BRAVO