A pregnant Beyonce and her bestie Kelly Rowland got together to celebrate Cinco de Mayo. Bey obviously wasn't drinking, but she did get dressed up for the festivities. Also, its rumored Mrs. Carter is ready to pop out those twin babies. Peep the pics and get the deets inside…
Well look who got into the Cinco de May spirit!
A pregnant Beyonce may not be able to partake in margaritas to celebrate the Mexican holiday this year, but that doesn't mean she couldn't celebrate at all. And what better way to celebrate than eating when you're pregnant..twice over.
Yesterday, Mrs. Carter, teetering on some platform YSL sandals, linked up with her bestie Kelly Rowland for some organic, vegan Mexican eats at Gracias Madre in West Hollywood. Nothing like a girls night out with your A1.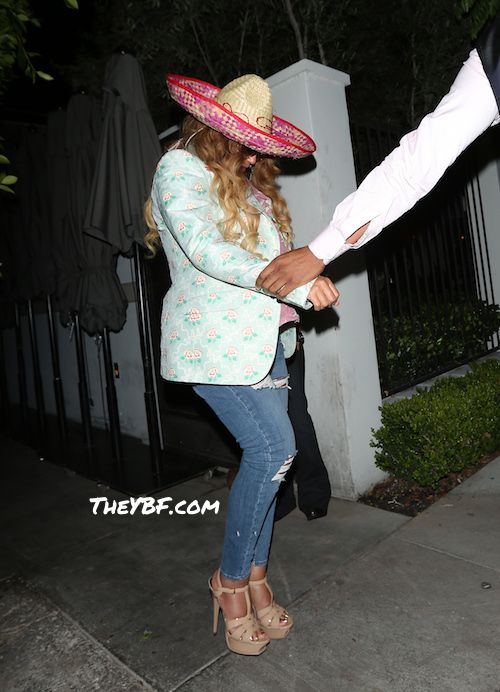 We wonder if Bey decided to get up with Kelly one last time before she gives birth to her twins. Word on the curb is that the Grammy Award winner is allegedly set to give birth any day now.
According to reports, Mr. and Mrs. Carter have quietly relocated to a rental home that's minutes away from Cedars Sinai Hospital in L.A. where Bey is expected to give birth. With the recent move, it's believed she's due to have a C-section soon to welcome her and Jay's royal twins.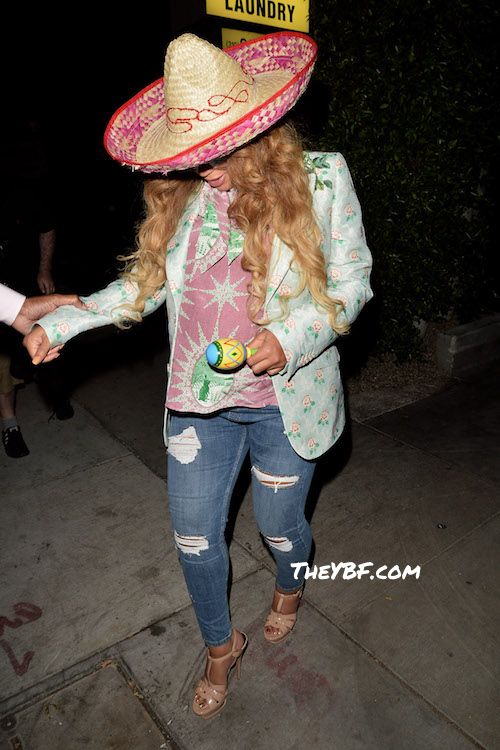 A source told RadarOnline, "Beyonce has already decided that the twins will be born at Cedars, and she wants Jay Z to have a house for them to return to when they leave, not a hotel."
Before the move, the Carters were renting a Bel Air mansion, but left about two weeks ago when mold was found growing inside the home.
Sheesh.
It's still unclear if Bey and Jay are having two boys, two girls or 1 of each. But, based on her IG photos, we think she may be hinting toward 1 boy and 1 girl. Most of her flicks include the colors pink and blue.
What do y'all think? Is Queen Bey ready to add the two newest member to their royal rap family soon?
By the way, Beyonce's rep, Yvette Noel-Schure, slammed those rumors that Bey got lip injections. She released a statement directed to the site that previously started the rumor about her not being pregnant with Blue Ivy. "I stood silent during Beyonce's first pregnancy when you thought it was okay to bully her like the cowards you are, when you accused her of never being pregnant, but I simply cannot this time."
She went on to explain how women's bodies sweel and retain water during pregnancy, and folks basically need to watch their mouths.
There you have it.
Photos: Splash