Gabourey Sidibe has a new body and a new book to floss. Go inside to see flicks of the "Empire" starlet at a recent book signing, plus find out what she said about not wanting to lose weight for money….
Gabourey Sidibe has a new body and she isn't afraid to show it all off. And we're here for it.
The "Empire" starlet hosted a book signing at Barnes & Noble Union Square in NYC yesterday for her recently released book, "This Is Just My Face: Try Not To Stare." She signed autographs for fans and she sat on a panel with moderator Tracy Clayton to answer any burning questions.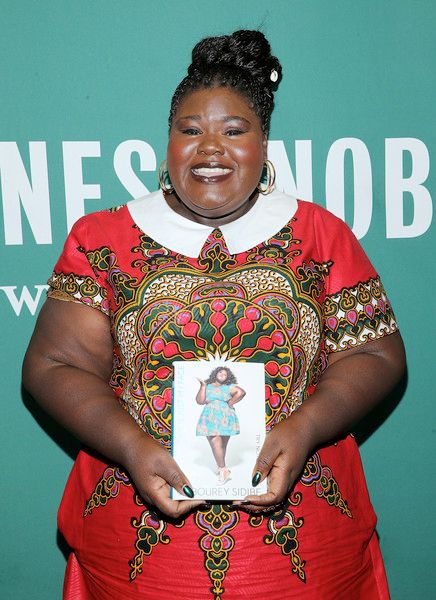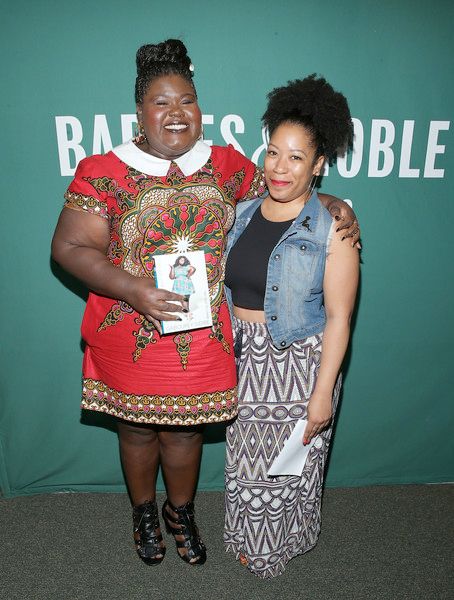 The 33-year-old actress, who will celebrate a birthday in a few days, stopped by the "Wendy Williams Show" this morning to talk about her weight loss journey. She revealed having diabetes is what nudged her to get the gastric sleeve to lose weight. She said she had been trying to lose weight her whole life and nothing ever worked. Five trainers, a healthy diet and she still wasn't losing any weight.
Gabby said she decided to be open about her surgery because losing weight for money is weird to her. She said,
"I didn't want to lie about it. I didn't want to say 'Weight Watchers' or whatever. Shoutout to people who do it naturally. I'm not going to lose weight for money. I think it's weird."
We respect her for telling the truth.  We all know how some celebs will put their name behind any product for some extra coin.
So, what's going on in Gabby's love life? Nothing much right now. "I'm dating my career right now."
Get that money Gabby! 
Later, Gabby served up her phone sex operator skills (she used to be a phone sex operator in real life) with Wendy.  It was genius.
Photos: Getty