After their recent flirtmance at Coachella, rapper Travis Scott and Kylie Jenner got extra public with it at last night's Rockets game.  Pics and deets inside...
Tyga who?  Rihanna's ex-boy toy Travis Scott has been moving in on Kylie Jenner, and she's gladly obliging. They spent the night back in his hometown of Houston last night.
After they were spotted holding hands at Coachella a few days ago (Travis performed), they've now moved up to kicking it courtside at games.  Hand on the inner thigh and all.  Here we go...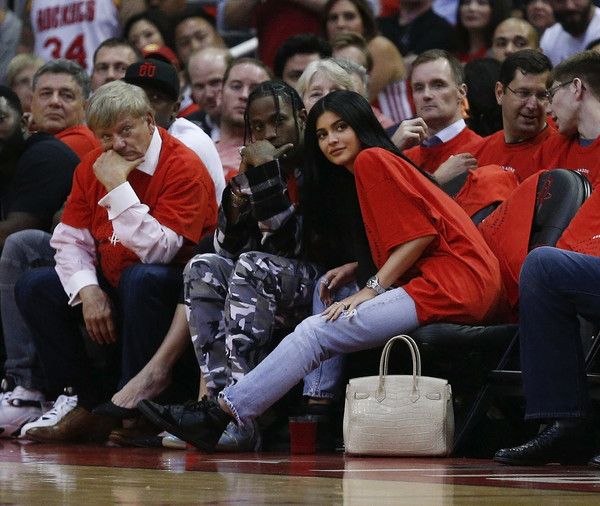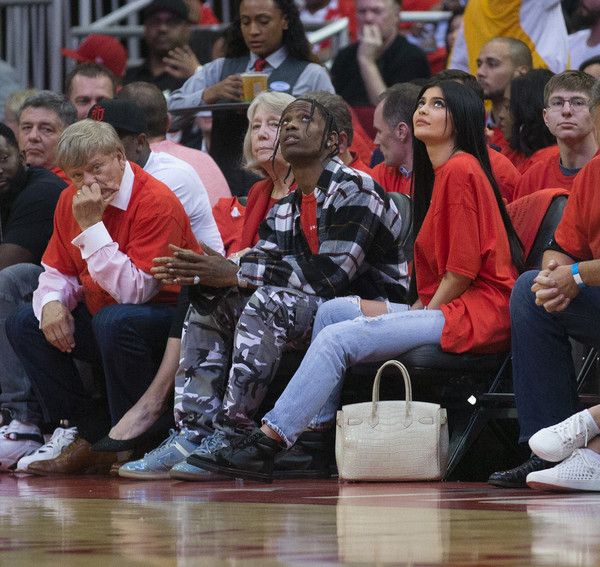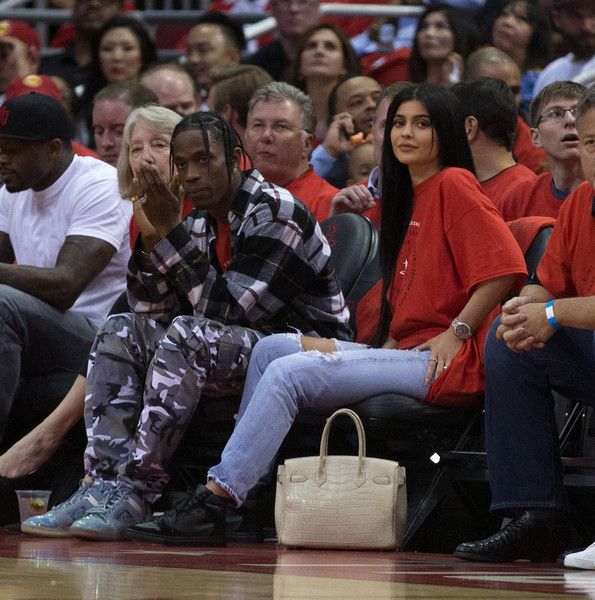 Y'all know these folks waste no time when it comes to this Hollywood bed hop.
Looks like Kylie and Travis' friend is who set up the outing.
Not sure how long this will last, but probably as long as Travis can afford to pay his own bills based on how Kylie's relationship went with a certain other rapper....
Photos: @AndrewDao/Getty