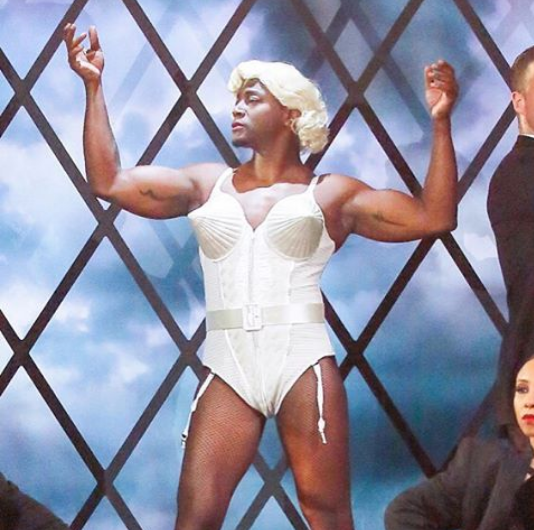 Y'all! Taye Diggs isn't playing ANY games for an upcoming episode of "Lip Sync Battle." He's pulling out all the stops to channel his inner Madonna. Get your laugh on at the sneak peek inside…
This week's episode of "Lip Sync Battle" looks like it's going to be one for the books!
Taye Diggs will battle it out against Ne-Yo and he is ready for way…in a corset. The 46-year-old actor will get all dressed up to channel Madonna circa 1990.
The "Empire" star is going to be rocking a replica of Madonna's iconic Jean Paul Gaultier corset with the cone bra topped with a blonde wig to perform her classic track "Vogue." And yeah, he's got a routine.
Nailed it?!
Catch a sneak peek at Taye rocking it out below:
Madonna should be proud.
Catch Taye Diggs and Ne-Yo's "Lip Sync Battle" this Thursday, April 27th at 10pm EST on Spike TV.
Photos: Lip Sync Battle's IG/@celebrity_hair_ninja