We've got candids of YBF celebs hanging out with their kiddies! Go inside to see Mariah Carey& Nick Cannon, Kobe& Vanessa Bryant, John Legend and Chrissy Teigen on parent duty inside…
So, Mariah Carey and Nick Cannon have been spending more time together lately. Granted, their 5-year-old twins, Roc & Roe, have tagged along with them on their outings, but they've certainly been joined at the hip more than usual.
It seems shortly after Mimi called it quits with her backup dancer Bryan Tanaka, the Grammy Award winner and the former "America's Got Talent" host started making more public appearances together. Sometimes, family can be the best thing for you after a breakup.
Yesterday, Mariah, Nick and the twins were seen leaving Au Fudge restaurant in West Hollywood after dining on some good eats.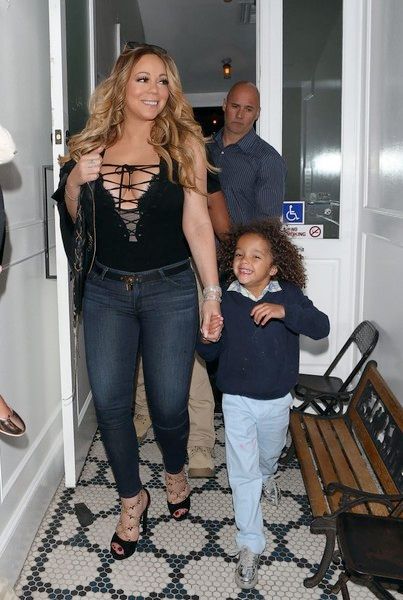 On Thursday, Nick is scheduled to co-host alongside Wendy Williams on her daytime talk show and she said she plans on asking him everything that's going on between him and his ex-wife. Nothing is off limits. And we all know Nick doesn't mind answering tough questions, so it should be interesting.
Another YBF family out and about...
Kobe and Vanessa Bryant returned to the Tribeca Film Festival yesterday. This time, they brought their daughters Natalia (14)and GiannaBryant (10) along with them for the premiere of Kobe's "Dear Basketball" animation. Unfortunately, the adorableness that is Bianka Bryant didn't make an appearance on the red carpet.
The retired NBA legend was tapped to speak on a panel with "Good Morning America" anchor Michal Strahan and Disney animator Glen Keane (Little Mermaid, Aladdin, Pocahontas) for the "Tribeca Talks: Kobe Bryant with Glen Keane" held at BMCC Tribeca PAC in NYC.
Kobe's former Lakers coach Phil Jackson was also in the mix.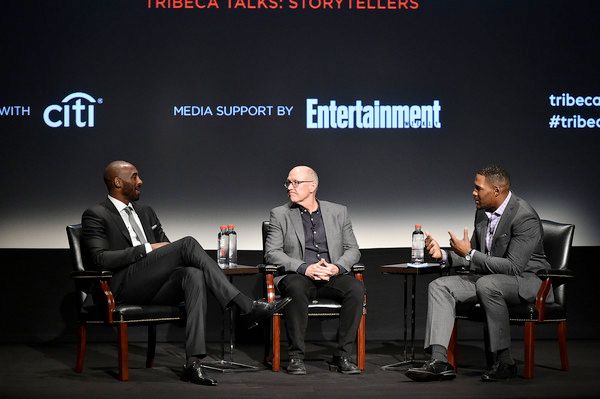 The former Lakers baller sat on a panel with Glen (moderated by Michael) to screen and chat about their new animated short film "Dear Basketball." Glen took Kobe's "Dear Basketball" poem and transformed it into a short animated film, set to the music of composer John Williams.
You'll recall, the five-time NBA champion penned a poem with the same title to announce his retirement from the NBA after an epic 20 years in the game.
"From growing up with Japanese anime to the classic Disney pieces, I've been a huge animation fan for a while," Kobe said. "I've been a huge animation fan for a while. I just feel like animation can communicate more things, and more levels, than live action can, at times. I think there's certain things that can be expressed through animation, be it emotion, or a conscious though, or a subconscious idea."
Kobe's "Dear Basketball" will continue to be screened during the Tribeca Film Festival.
Kobe's daughters are so gorgeous...and tall! 
This morning...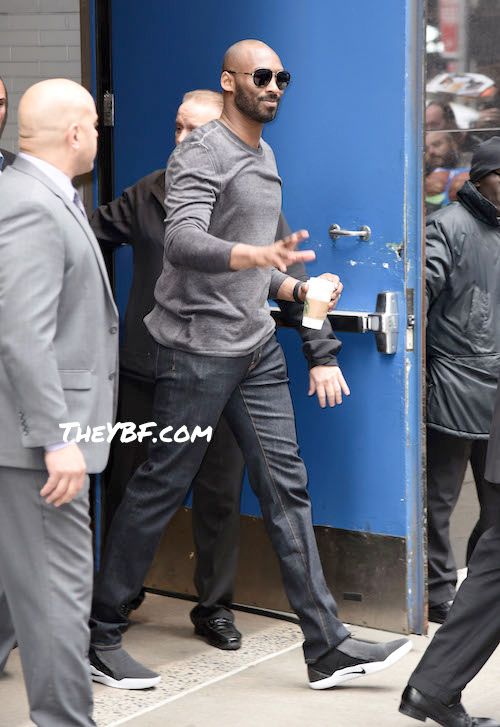 Black Mamba was spotted walking out of the "Good Morning America" studio. During his chat on "GMA," Kobe revealed he does NOT miss basketball, but it's still a big part of him.
"No, I don't. It's crazy," the 38-year-old said. "I started playing when I was 2. After playing for 20 years in the league, what I have now is -- everything I've learned from the game, I carry with me to this day. The game has never truly left me. Physically, yes. But emotionally, and the things that I write, all stem from the game. So it's still a part of me."
He added,"The other thing is that, for the athletes that come next, understand that there is a finale to it. And that's OK."
Peep his full interview, plus a sneak peek at "Dear Basketball" below:
Another YBF couple hanging out with their kid...
John Legend and Chrissy Teigen took their daughter Luna Simone for a stroll through the SoHo neighborhood in Manhattan yesterday. The model mom pushed baby Luna in a stroller as John and their entourage trekked along with them.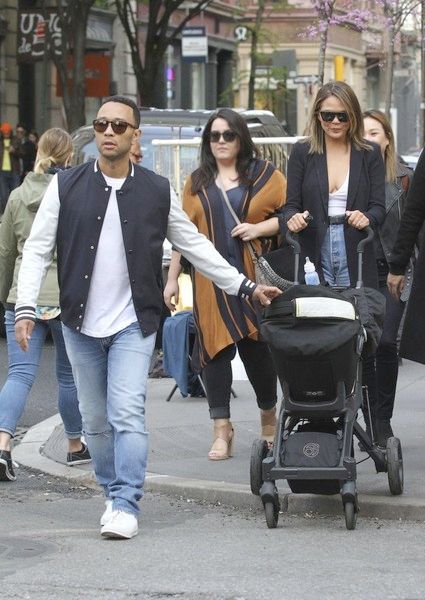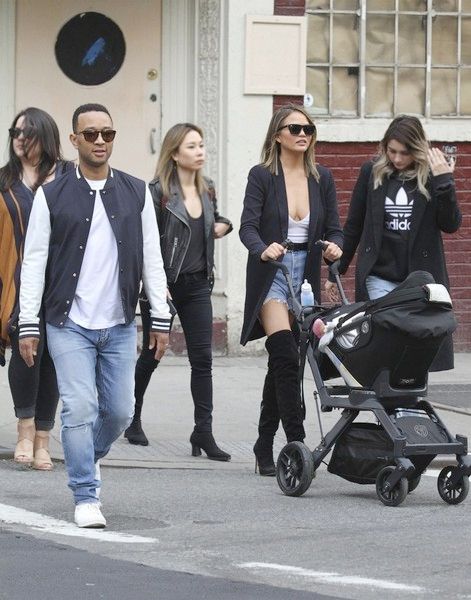 Later...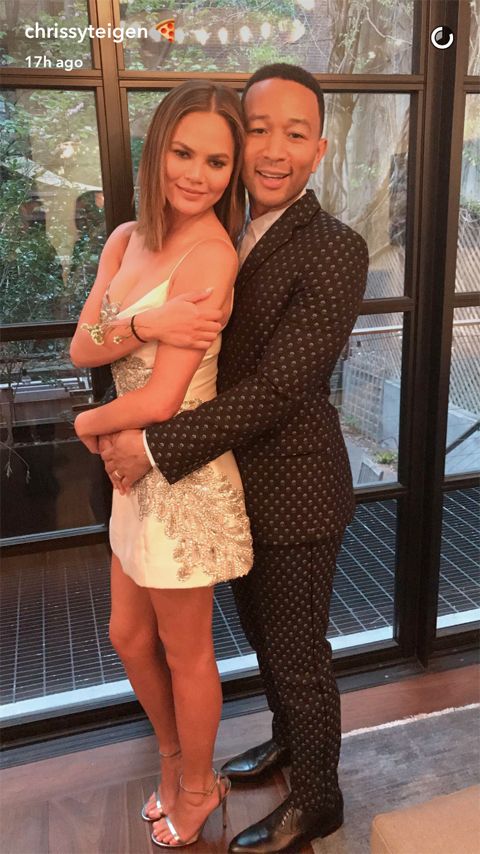 After spending time with Luna, John and Chrissy -- rocking a white Mestiza mini dress -- got ready for a night out on the town. Just the two of them. They took it back to their high school days with the R&B crooner lacing his wife's arm with a flower corsage before they stepped out on their date.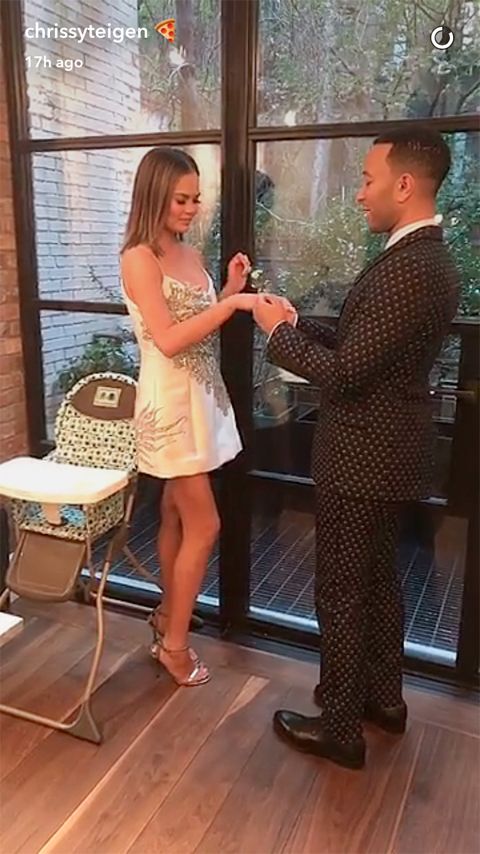 Cute.
Photos: FameFlynet/Getty/Splash/Chrissy's Snap