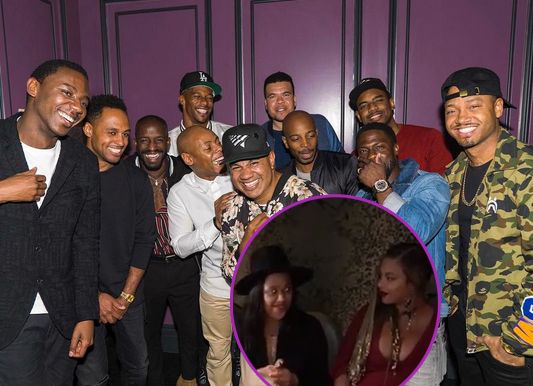 Beyonce and Jay Z were spotted partying it up for Lenny Santiago's birthday at his star-studded birthday dinner this week. In another spotting, former President Barack Obama attended funeral services for Steelers' owner Dan Rooney. More inside….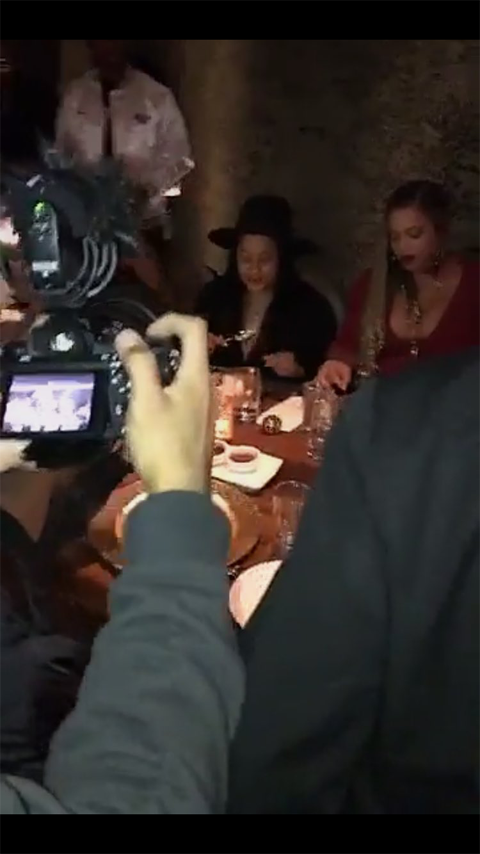 Beyonce isn't letting her pregnancy with twins keep her locked up inside.
The pregnant Pop diva and her husband Jay Z stepped out to celebrate Roc Nation executive/photographer Lenny Santiago's birthday held at Beauty & Essex in L.A. And the surprise soiree was a star-studded affair as several of Lenny's celeb friends were in the mix for the b'day turn up.
The private birthday dinner brought out Kevin Hart,Kelly Rowland and her husband Tim Witherspoon, NFL player Victor Cruz, DJ Khaled,Terrence J, actor Elijah Kelly, Jay Z's right hand man Ty Ty, Beyonce's cousin Angie Beyince and more: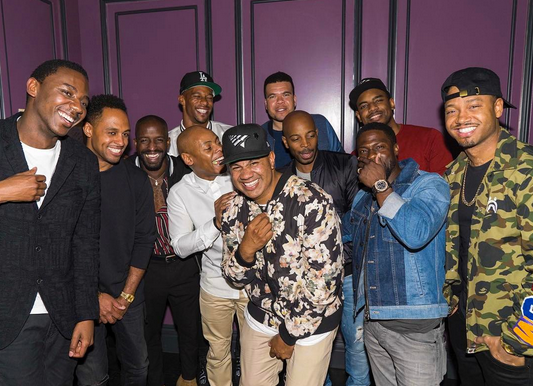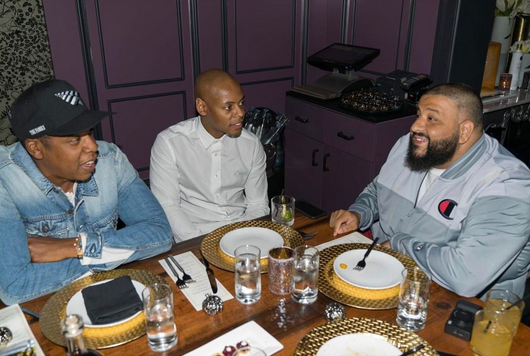 The birthday boy dubbed the celebration his best birthday yet, captioning on Instagram:
Man, I can't lie. I'm just gonna say I'm beyond blessed. One the best Birthdays I've ever had in my life. I can't tell y'all how dope the dinner was. Nonstop laughter powered by Kevin & Jerrod, dinner provided by Beauty And Essex and drinks served by @deleontequila & @dussecognac -What an Epic LA Night. (Another reason I have to move here)

Love each and every one of y'all for coming. Dope surprise.

TyTy, Khaled, Tim, Kelly, Ashley, Shayla, Fawn, Chaka, Sean, Vic Cruz, Vic Mensa, Angie B, Jay, B, Elijah, AJay, Ant, TJ, Jas, Kristen, Miss Diddy, Justin, Swizz, Kevin, Jerrod, Yes Julz, Erin, Smokes, Kiko, Ivan And Joey Badass.

Thank you Erin Harris for always making it happen. You're the absolute best.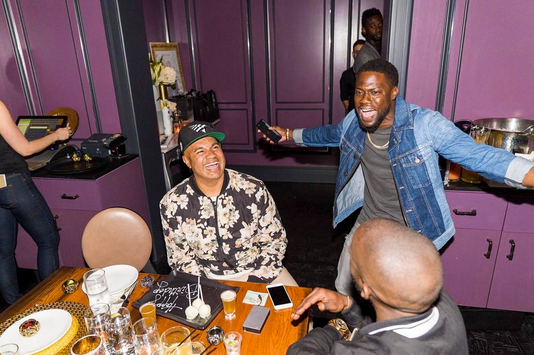 Of course, Kevin brought life to the party being his usual silly self.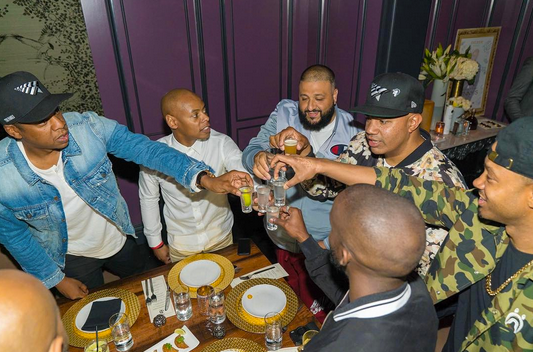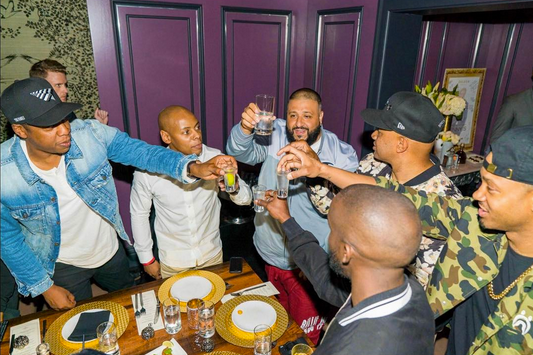 Toasting to the good life! With an unlimited supply of Hov's D'USSÉ and Diddy's DeLeón Tequila on deck, it made for a good night of laughs with friends.
Happy Birthday Lenny!
In another YBF spotting...
Dignitaries, including former President Obama, exit after funeral of Dan Rooney at St. Paul Cathedral. @TribLIVE@KGorman_Trib@SeanStipppic.twitter.com/YaTSSsVYw0

— Christian Randolph (@CTRphotog) April 18, 2017
Fresh from vacationing on a yacht with Oprah, his wife Michelle Obama and others in Tahiti, former President Barack Obama whipped out a suit to attend funeral services for Steelers' owner Dan Rooney on Tuesday.
The NFL owner passed away at the age of 84 after a brief illness. He was laid to rest during a private ceremony held at St. Paul Cathedral in Pittsburgh.
Dan Rooney embodied everything I was raised to believe being Irish meant – generosity, decency, warmth, dignity & a truly genuine spirit.

— Joe Biden (@JoeBiden) April 18, 2017
Former President Obama was joined by former Vice President Joe Biden, his wife Dr. Jill Biden, former Secretary of State Teresa Heinz Kerry and former U.S. attorney general Eric Holder. FUN FACT: Dan Rooney served as the U.S. ambassador to Ireland during Mr. Obama's first term.
Photos: Lenny's IG/TJ's IG/Kevin's IG/Elijah's IG