Kelly Rowland, her husband Tim Weatherspoon and son Titan are helping to kick off PEOPLE's new Most Beautiful Family List. And they're giving us the feels with their #BlackLove. Get into their family cutness inside…
It's that time of year again where PEOPLE magazine unveils their list of the World's Most Beautiful People. This year, they've added a new addition to the list, incorporating families into the fold and one of our YBF faves made the cut.
Singer/mom/wife/author (we could go on) Kelly Rowland and her family, including her husband Tim and son Titan, are the definition of beautiful. So, it was no surprise the trio made the #MostBeautifulFamily list. Baby Titan is insanely cute, his mother is breathtakingly gorgeous and Tim is a handsome man.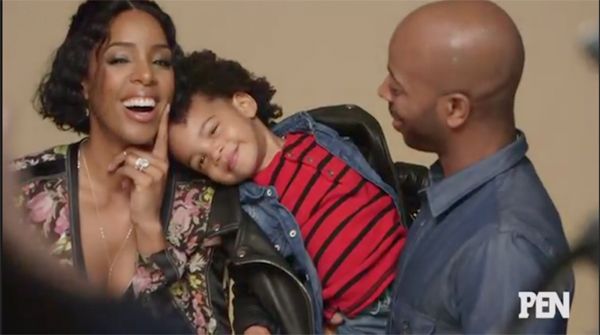 When it comes to parenting, Kelly told PEOPLE she and her husband's main goal is to raise a great man. Lately, Titan has been really interested in playing the piano, so she's gearing up to start piano lessons for him. She said her parenting style isn't strict, but firm. She said she wants her son to grow up in a world that is fair and even though the world is one way, she hopes he's the person who wants to create change.
Peep the clip at the 11-minute mark here.
This year, Julia Roberts nabbed the No. 1 spot on the Most Beautiful People list. But, several YBF starlets were also on the list, including Viola Davis, Oprah, Janelle Monae, Taraji P. Henson and "This Is Us" star Susan Kelechi Watson. Susan penned a letter to her younger self where she pays tribute to all of the phenomenal women who made an impact on her life that have passed away, including her best friend whom she referred to as her twin.
Peep the touching clip below: