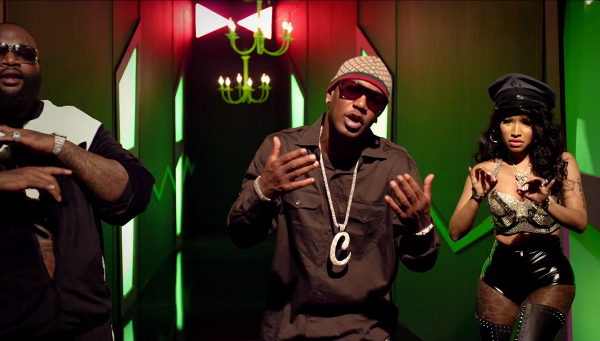 Nicki Minaj has a double dose of videos out this week.  Check out her new visuals for "I Am Your Leader" inside....
Leave it to Nicki to turn a funhouse into a crazy madhouse.  The pink one heads up the "I Am Your Leader" video with Rick Ross & Cam'Ron in tow.  Check out the rappers declaring their leadership amongst the pink & green walls, crazy stairs, and chandeliers below.  Even Nicki's Young Money cohart Tyga makes a quick cameo:
The track appears on Nicki's Pink Friday: Roman Reloaded.  You feeling the video?