Wiz Khalifa is living it up in Indio for Coachella 2017. And his son Sebastian tagged along for the fun. The rapper rented out a $10 million mansion right in the heart of the festival and he's giving fans a sneak peek inside…
Not everyone can rent out a multi-million mansion for the Coachella Festival. But, when you're a superstar rapper like Wiz Khalifa, you can.
The Rolling Papers rapper rented out a $10 million estate, courtesy of Airbnb, to enjoy his downtime from the stage. It's the perfect spot it hit up all the Coachella festivities as it's located in the most desirable section of Palm Desert.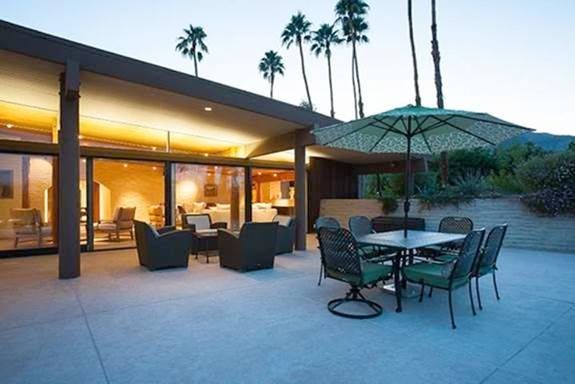 The 7-bedroom, 7,000 square foot mid-century pad hosted Wiz, his son Sebastian and friends for the Easter holiday weekend. The "Black and Yellow" rapper threw a huge Easter celebration for Bash and some friends, including rapper Ty Dolla $ign: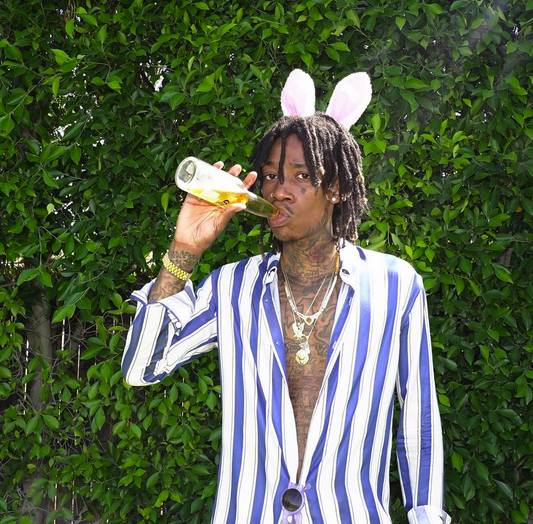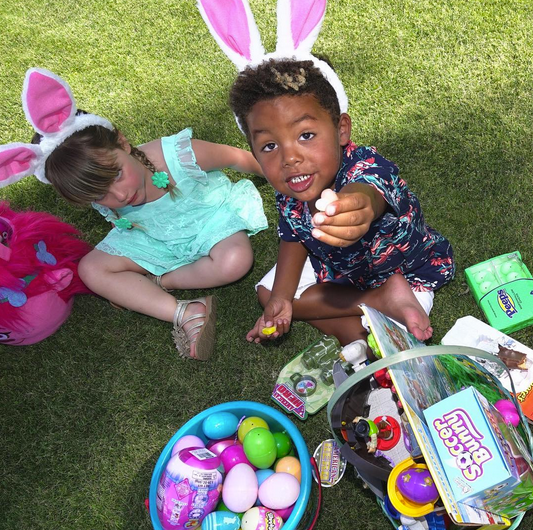 Aww!
And since the mansion features a huge swimming pool, Wiz and Bash are taking full advantage: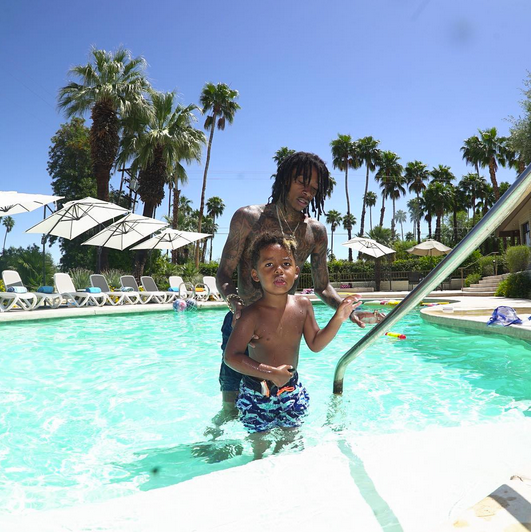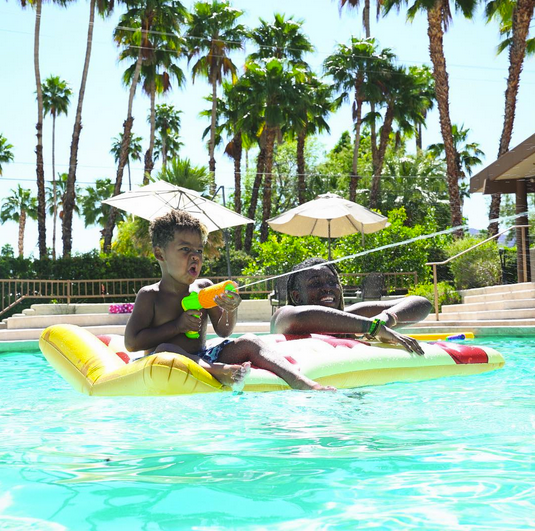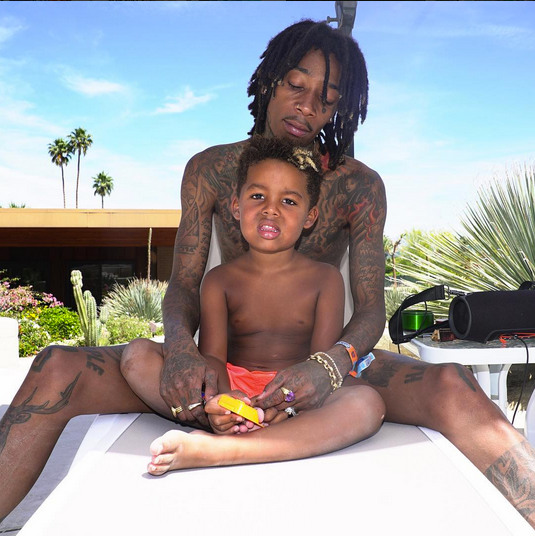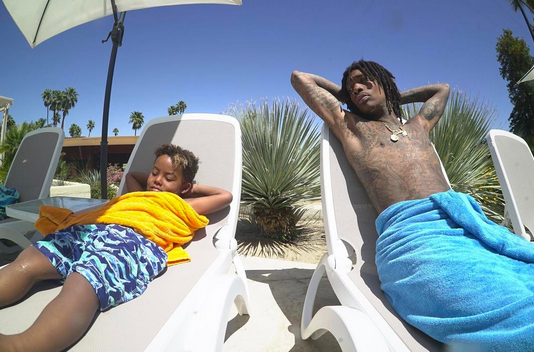 Father-son cuteness!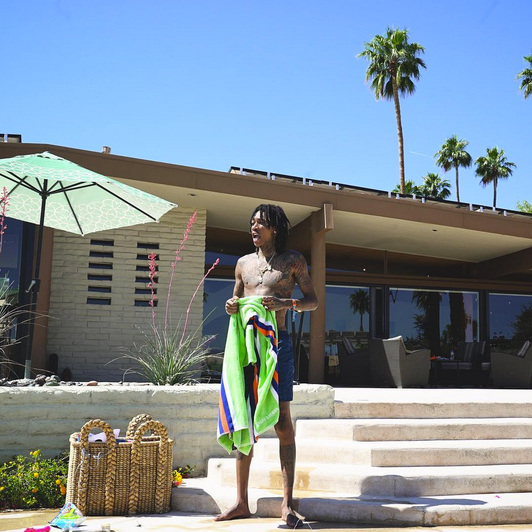 Fun times.
Meanwhile, Bash's mom Amber Rose is also in Indio for Coachella and she has been spending most of her free time with NY Giants wide receiver Odell Beckham Jr.
Mmhmm...
Photos: Fingerprint Communications/Wiz's IG