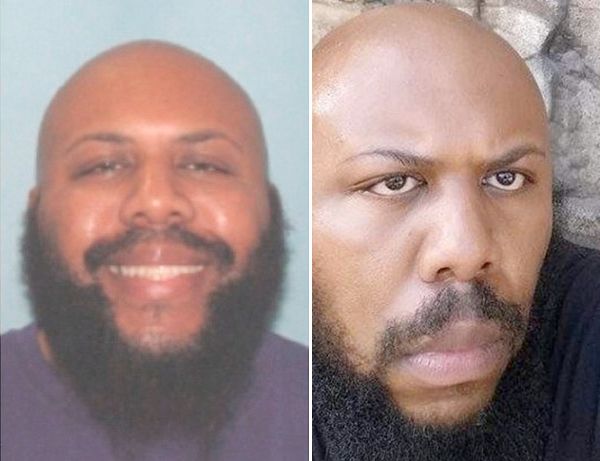 Cleveland Police and the FBI are currently hunting down a man who disgustingly shot an elderly man in broad daylight on Easter. Steve Stephens shared the gruesome video on social media and is now on the run from police. Details inside…
A massive manhunt for 37-year-old Steve Stephens is underway after he shot and killed an elderly man in Cleveland, Ohio in broad daylight while on Facebook Live.
The alleged killer hopped out of his car, walked up to 74-year-old Robert Godwin Sr. (father of 9 and grandfather of 14) and fatally shot him in the head on a sidewalk in the Glenville neighborhood. He taped the entire encounter and uploaded the clip on Facebook. It was first reported he posted the murder via Facebook Live. Facebook issued a statement to reveal he filmed the murder live.
"I'm about to kill this guy right here; he's an old dude," Stephens said in the video.
[We are NOT posting the video.]
Now, the Cleveland Police Department, the FBI and states surrounding Ohio have launched a multistate manhunt for the shooter who's still on the loose, after issuing an aggravated murder warrant. The search expanded to states including Pennsylvania, New York, Indiana and Michigan. He's considered armed and dangerous.
Stephens is driving a white Ford Fusion with a temporary license plate reading: E363630, according to police.
In another FB video, Stephens, who is described as a black man who stands 6 feet 1 inch and 244lbs, claims to have killed 13 other people, but those alleged killings have yet to be confirmed.
Apparently, Stephens snapped after his ex-girlfriend, Joy Lane, decided to call it quits. In the video, he talks about how he lost everything and how it's all Joy's fault. He claims she's the reason he's going on this killing spree. He says Joy "drove him crazy" and that they were supposed to get married one day.  He's clearly mentally unstable.
This morning, Cleveland Police Chief Calvin Williams announced during a news conference that authorities have followed numerous leads and searched various locations to no avail, saying, "Steve is still out there someplace."
"We're still asking Steve to turn himself in, but if he doesn't, we'll find him," Williams added. "We're not going to stop until he's in custody."
Early in the investigation, Chief Williams revealed detectives talked with Stephens on his cellphone shortly after he shot Robert Godwin Sr, but haven't spoke with him since.
"Early in this investigation we did have contact with him, direct contact. The detectives did of course try to convince him to turn himself in and of course that hasn't happened to date," Chief Williams said.
Media Update Steve Stephens Facebook Shooter Investigation Status https://t.co/ib76GBfHVa

— Cleveland Police (@CLEpolice) April 17, 2017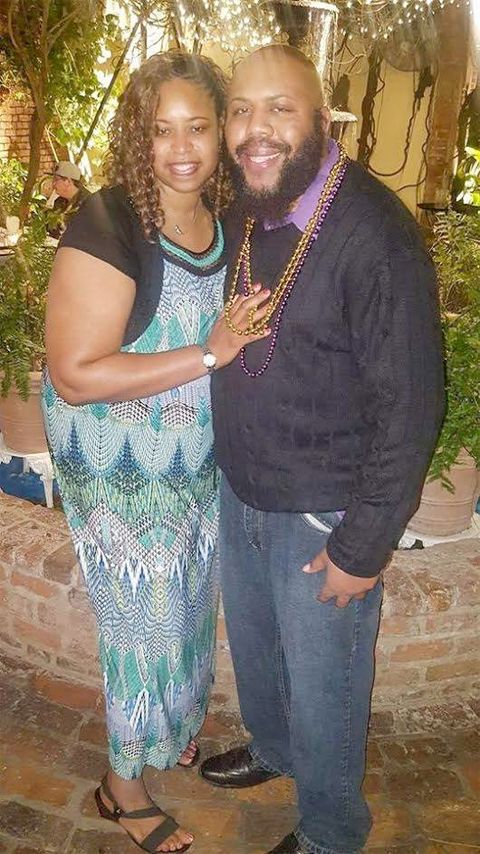 Stephen's ex-girlfriend Joy Lane issued an apology in a text message to CBS News for everything that has occurred and she even defended her ex, calling him a 'nice guy.'
"We had been in a relationship for several years," she wrote to CBS New. "I am sorry that all of this has happened. My heart & prayers goes out to the family members of the victim(s). Steve really is a nice guy … he is generous with everyone he knows. He was kind and loving to me and my children. This is a very difficult time for me and my family Please respect our privacy at this time."
Very odd.
It's reported Joy is in protective custody for her own safety, as some juvenile and utterly ridiculous people have threatened to kill her too as they now blame her as the reason this happened, while Stephens is at large.
Stephens' mom, Maggie Green, has also come forward to speak on her son's heinous act(s). She told CNN she tried to stop her son before he went on his rampage to no avail.
Please be safe out there as Stephens is still on the run and is obviously dangerous.  If you see him, do NOT approach him and immediately call the police. Prayers up for the Godwin Family and anyone affected by this tragedy.
Photos: AP/Facebook