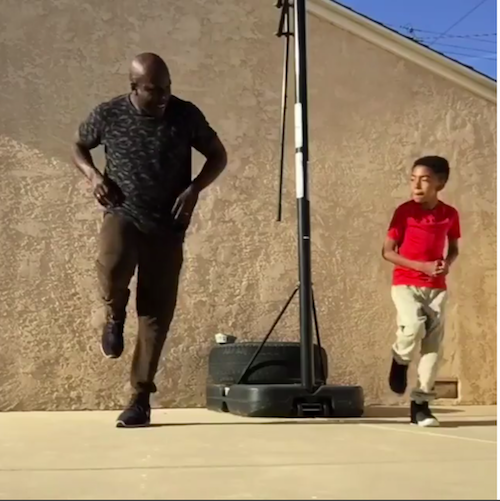 Miles Brown and his pops totally just killed this #OptimisticChallenge.  Catch these father-son feels inside...
It feels like the early 90's again when we were blasting this ish on the boombox on Saturday mornings.
Thanks to his dad Jack, "blackish" star Miles Brown is learning about the good R&B music that young millenials probably now deem "old school." Ugh!
Anywho, there's a dance challenge floating around with Sounds of Blackness'"Optimistic" as the background track, and these two just killed it. 
It only took minutes for it to go viral, so Miles' dad said this afternnoon:
Just feeling the moment! Thank you to everyone showing love to my knucklehead @mrbabyboogaloo If you know me you know this is what we have always done since he was 3 which is why I am surprised by the response. The point was to expose him to all kinds of music(Funk/R&B/Soul/HIPHOP/Alternative). This also is a thanks to my uncles who did this to me!
Watch dance-loving Miles and his daddy below:
#BlackBoyJoy!