It's about time somebody checked TF out of Gilbert Arenas and his asinine comments about black women, particularly dark skinned women. See how an Instgram user made the former NBA baller rethink life after his latest foolery...
Former NBA baller Gilbert Arenas has earned his IG name "no chill gil" thanks to his sometimes funny, but always crass commentary.  He often makes his ex wife the butt of his jokes, which can get uncomfortable.  He also often makes jokes at the expense of black women, and that ish is never funny.
Today, Gilbert messed around and assumed an Instgram user would laugh with him when he commented on their stat asking "just how BLACK he's talking" when the person said dark skinned black women should believe they're beautiful.  The comment was gross, underhanded and reeked of colorism despite being masked in "comedy."  Again, black women as the butt of his "jokes."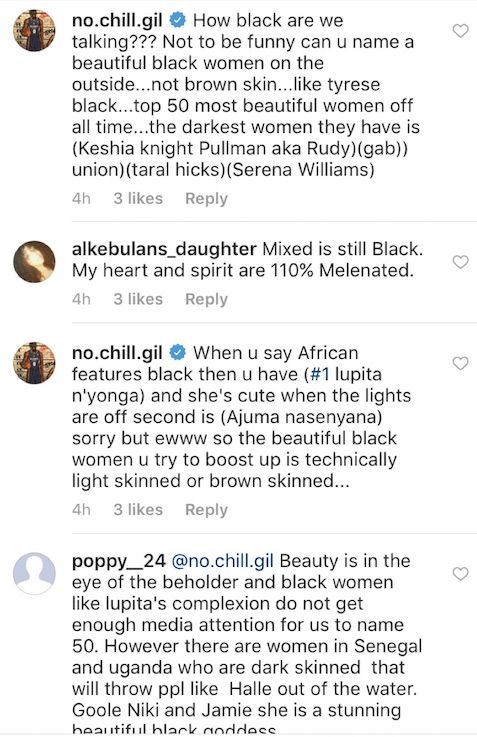 User @problkthought checked him though, and all came tumbling down: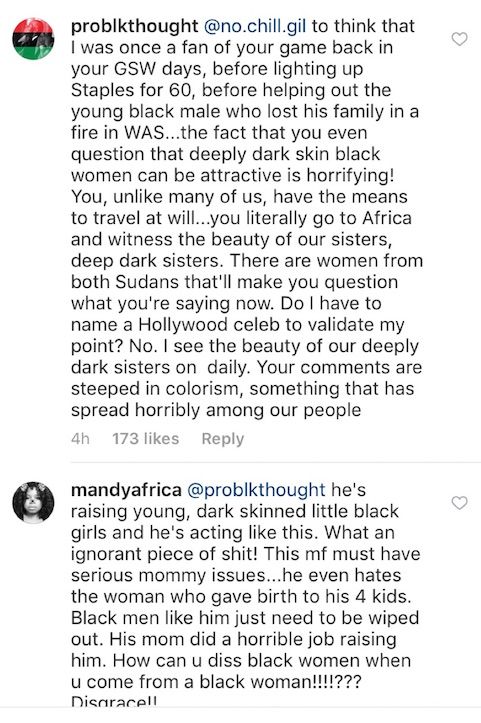 Gilbert then claimed he "misread" the original comments, but honestly, his explanation doesn't make much sense. So we're just going to let him have that. At least he apologized and finally saw the error in his ways.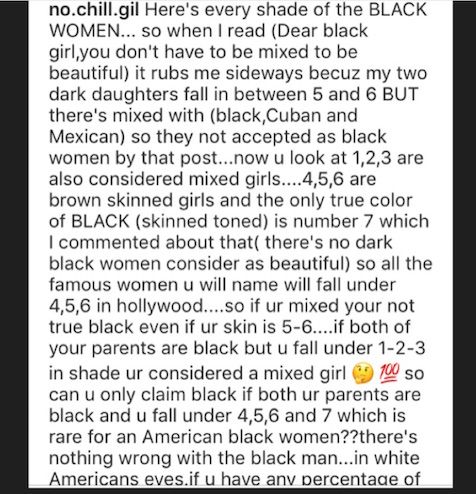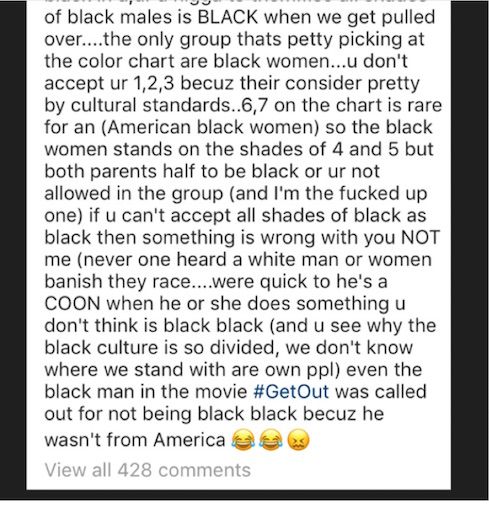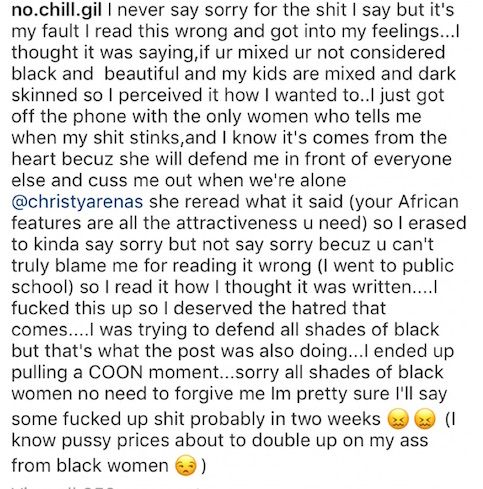 There have been NUMEROUS times Gilbert has done everything BUT apologize for his foolish words when women attempt to defend themselves or other women in regards to disgusting comments. 
Magically, though, when he got checked by this person and he straightened up quite quickly.
Let's see how long Gilbert's "new vision" lasts.  
EXTRAS:
1.  Savage!  Phil Jackson told Carmelo Anthony he would be "better off playeing somewhere else."  STORY
Photos: Instagram
Note: A previous version of this post mistook the IG user for Black Thought. It's been corrected.