In today's TV round up, we have news about Ludacris gearing up for a "Fear Factor" reboot, Regina King will star in a new crime drama that will be helmed by John Ridley and the first look at Shemar Moore in charcter for his new series "SWAT." Deets inside…
Here's a good luck coming from Ludacris.
The Atlanta rapper recently inked a deal with MTV and now the first project of many is coming down the pipeline.
Luda is set to host and executive produce a reboot of the classic series "Fear Factor." Filled with new stunts inspired by urban legends, popular scary movies and viral videos from today's cultural zeitgeist, "Fear Factor" contestants will confront their fears, be pushed beyond their comfort zones and take action against some of their biggest stressors.
"I am excited to kick off my partnership with MTV, starting with the relaunch of 'Fear Factor' which will be even more insane and ludicrous than what you remember," Ludacris said in a press release. "This will be the first of many great projects together!"
Nothing will be off limits as MTV aims to hit on youth tension points with challenges including "Roach-ella," "Trap Queen," and personal cell phone rescues at heights of over one hundred feet, to name a few. Oh lord.
In each episode, contestants will pair up into four teams – siblings, college rivalries, roommates, best friends, co-workers and exes and more – battling it out for $50,000 of cold hard cash and "Fear Factor" bragging rights.
"Fear Factor" is set to premiere on Tuesday, May 30th at 10:00pm EST on MTV.
In other TV news...
Regina King is teaming up with director John Ridley (rolls eyes) again to produce a new crime drama. The EMMY winner and the Oscar winning producer, who previously worked together on "American Crime," are working on a series titled "No Place Safe," a FX series about the murders of Atlanta children in the late 70s and 80s.
The project is reportedly based on Kim Reid's compelling memoir.
According to Variety, "No Place Safe" is a memoir set in 1979 at the time Atlanta child were being murdered told through the eyes of a young African-American teenager. Reid's mother was an investigator in the Fulton County District Attorney's Office who was also on the task force searching for the serial killer. She told Kim details about their search for the killer who took the lives of 29 victims, mostly young black boys.
This plot seems very interesting, but are we here for a John Ridley project, especially after those comments about why he chose to cast an Asian woman to lead his "Guerilla" project about the black power movement.
Another reboot heading to the tube...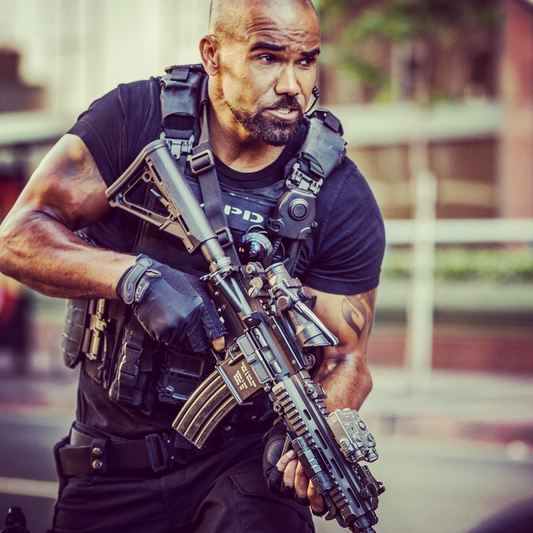 Shemar Moore is giving his fans a sneak peek at his character HONDO for the CBS pilot "S.W.A.T." He left "Criminal Minds" after 11 seasons to lead his own series and now we get to see what type of action the 46-year-old actor will be getting into on the new show.
The series is inspired by the 2003 SONY movie that was based on the 1975 ABC series, according to Deadline.
The new drama is described as "an intense, action-packed procedural following a locally born and bred S.W.A.T. lieutenant, Daniel 'Hondo' Harrelson (Moore), torn between loyalty to the streets and duty to his fellow officers when he's tasked to run a highly-trained unit that is the last stop for solving crimes in Los Angeles."
FUN FACT: Samuel L. Jackson played Hondo in the film version.
The show is written by Aaron Rahsaan Thomas (also an executive producer) and Shawn Ryan, Neal H. Moritz, and Justin Lin are tapped as executive producers.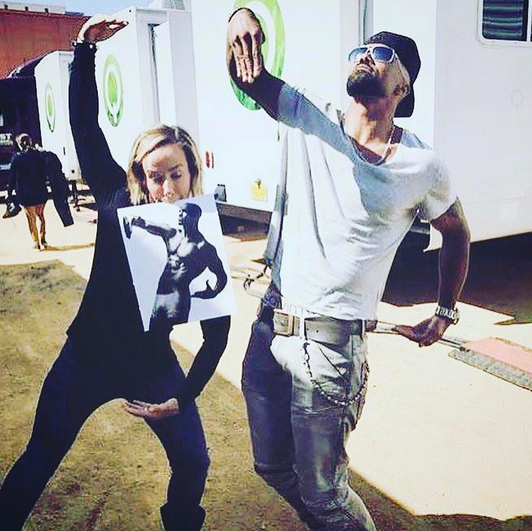 And while Shemar is playing a super serious role, he's still goofing off in between shooting scenes.
Does it look like a show you will be interested in?
Photos: Getty/Shemar's IG