Will Smith had way too much fun cutting off his son Jaden Smith's hair.  Apparently it's for a movie role.  Get into this epic chop inside, plus Willow is making movie business moves at 16....
Will Smith posted up a series of pics on his Facebook page showing off a new look for his son.  A new look he gave him.  Who needs the barber shop when your Hollywood vet dad is crazy with the scissors: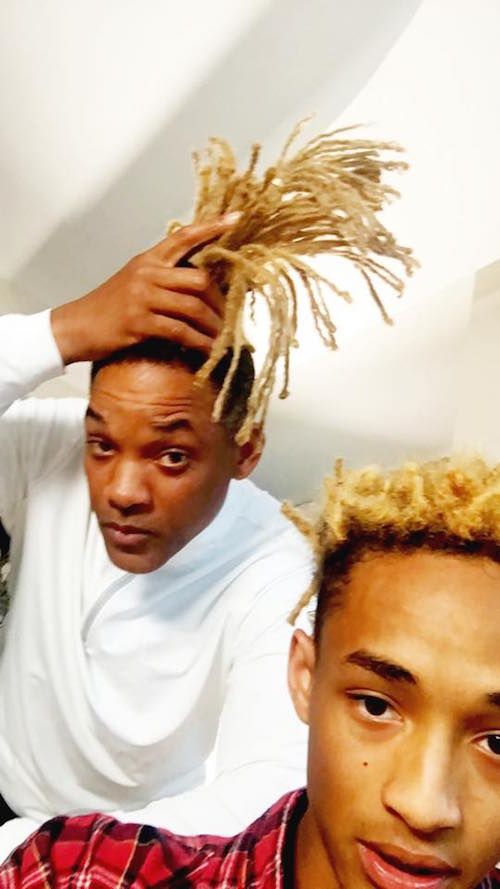 We hear Jaden's new blonde dred-free look is for a movie role, but we haven't yet confirmed.
Are you here for this new new?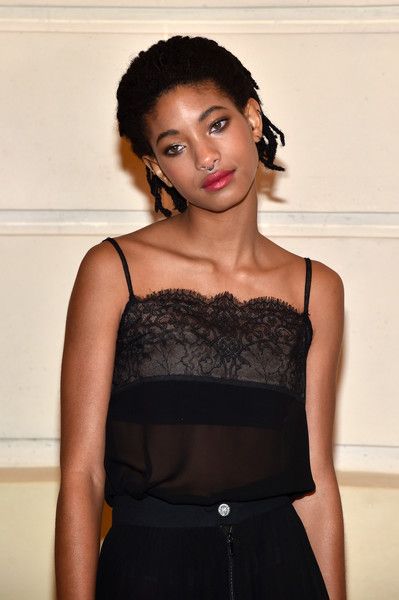 Jaden's little sis Willow is also making some major moves.  She just acquired film rights for two female-led and driven projects!
The singer/actress' MSFTS Production is partnering up with Cartel Entertainment to develop Alwyn Hamilton's YA trilogy Rebel Of The Sands, and will also develop Menencholy, an animated series based on Smith's original book proposal.
Talk about creating your own powerful opportunities.  Her mom and dad taught her well.
Deadline reports:
The former, a potential starring vehicle for Smith, follows 17-year-old Amani as she flees her hometown of Dustwalk on a dangerous journey through the desert nation of Miraji, where mortals rule, but mythical beasts still roam the wild. The novel was published last year via Viking Young Readers and the its sequel,  Traitor To The Throne, was released March 7.
Major!  So what can you expect from these new projects?  the site states:
Menencholy centers on the epic journey of a young girl named Menen-Nin Khali with a gift that allows her to see into her past life. She eventually finds herself at a mystical place called The Mystery School, where we follow her as she goes through a metamorphosis. In time Menen begins to accept the true power that lies within her and uses it to save herself and her town.
Willow says about her new move:
"The nonphysical, creative and, wild nature of a female heroine's journey calls for a unique narrative structure that permeates the very foundation of the story. Enjoy the ride!"
Here for it all!
EXTRAS:
1.  Cory Hardrict nabbed a role in Nicholas Cage's bank heist drama #211.  STORY
Photos: Facebook/Getty