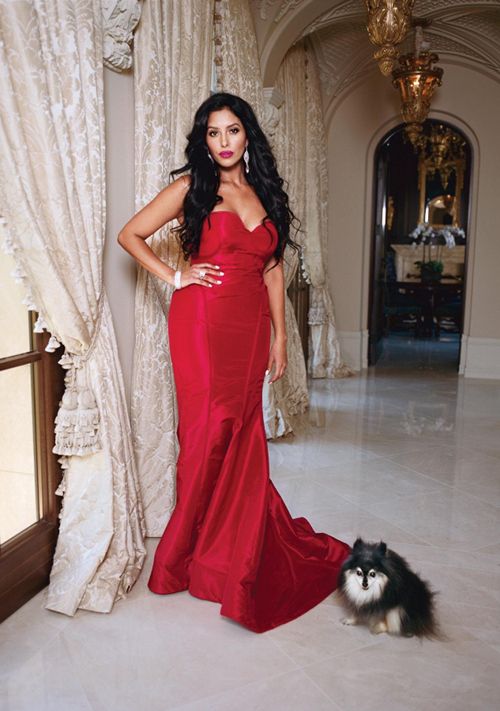 Basketball wife Vanessa Bryant has spoken out to deny claims that she's had plastic surgery just to keep her Laker hubby Kobe Bryant from straying. Get the deets inside.....
Vanessa Bryant's camp has spoken out about an outlandish story in The National Enquirer which claims the basketball wife was so insecure about her relationship, that she sought surgery to alter her looks. 
A source explained the 30-year-old's alleged insecurities saying, 'She started freaking out over a few crow's feet, and the next thing you know she was getting a full facial makeover... she is extremely insecure.  She'd do anything to keep Kobe happy.'
No one knows for sure if she did go under the knife, but plastic surgeon Dr. Anthony Youn (who is obviously NOT her doctor) put in his two-cents telling the Enquirer:
'Vanessa appears to have undergone some plastic surgery. Her nose is thin with what appears to be scars at the base of each nostril. In some people, this is a telltale sign of a nose job.'  He added that he lips may have been pumped 'possibly from an injectable filler like Juvederm.'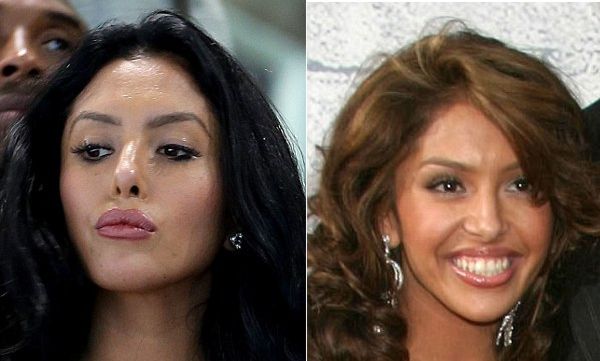 Vanessa at Olympics this month (on left) and Vanessa at the MTV Movie Awards in 2004 (on right).
The newest rumors started after Vanessa landed at the 2012 London Olympics looking "brand new."  But honestly, her nose and lips have been looking quite different for years.
Her reps (surprisingly) responded saying the allegations are '100% not true' and 'ridiculous'.
She may not have gotten that work just for Kobe.  But let's not front like NO work was done.  Just sayin'. 
During a recent interview with NY Magazine, Vanessa revealed that she and Kobe are working to mend their relationship.