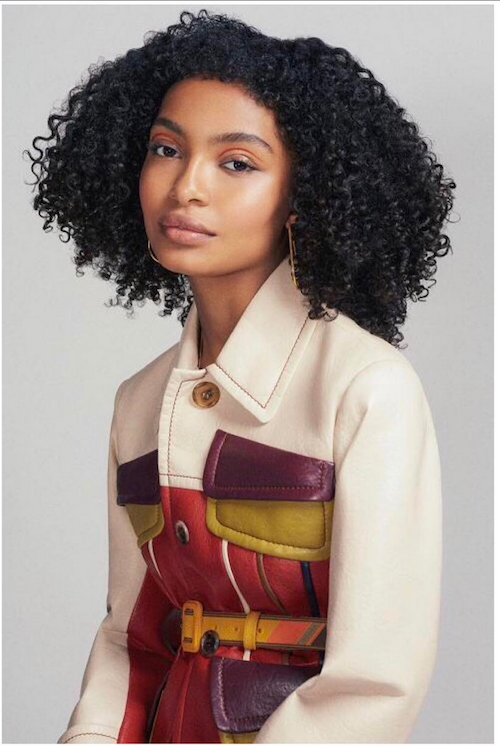 She's literally a sorceress of black girl magic, and that's why we're obsessed!  YBF chick Yara Shahidi dishes on her EPIC college acceptance letter pile, those gorgeous natural curls and more...
"Black-ish" star – and possible spinoff star – Yara Shahidi  is living every teenager's dream.  She's all over everybody's tv, on everybody's glam red carpet and award show, besties with former First Lady Michelle Obama (and likely first daughters Malia and Sasha) AND she got into every college she applied to.  Every.Single.One.
The 17-year-old actress/activist dished to Seventeen magazine in an interview this week:
"I did get all of my college acceptances and I'm keeping them close to the belt as of right now, but I got into every college I applied to. So that's really exciting. I found all of that out last week. My college plans are all up in the air, but I will choose within the next month."
Yessss sis!  While she's not 100% sure which college she wants to rep just yet, she does know she wants to double major in African American Studies and Sociology.
She also knows she'll be deferring school for a year, especially if that spinoff comes through.  She dished:
"I know when Malia Obama announced [she was deferring], she got a lot of slack, but I feel like what's interesting is I know so many people that are deferring. It's more than to just roam around or just sit down and stare at a wall, but it will also give me an opportunity to work," Shahidi said. "I've been working more than half of my life and that's always been balanced with school and all of the other responsibilities, so to have a year to focus on work and to focus on specified interests will be nice before I pick a career and choose what I want to study and my life path."

"I think no matter what, I know that I want to go to college. I know that I'm going to defer a year and I'm willing to have a more unorthodox college experience, but at a certain point I want to be on a campus," she continued.
Do ALL the things, Yara!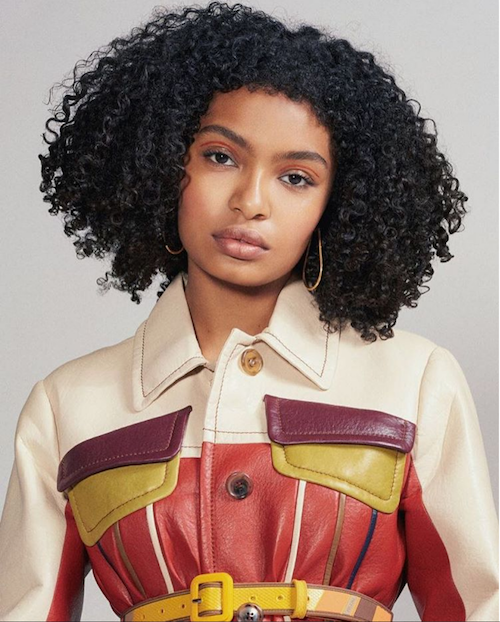 She recently posed it up in Prada for Yahoo Style + Beauty (above) for what she affectionately called her Senior Pictures.  And she dished to Seventeen about why she chooses to rock her enviable natural curls at all times:
"I think it is a statement saying that I am not going to change for this event and I think that sometimes there is a natural association between many things, like straight hair and professionalism. So to even be able to say that my curls can do it all and that I'm not going change who I am for the sake of an event is my own statement. And it means when I have fun with my hair or makeup, it's an intentional, creative change. It's not stemming from insecurities or trying to blend in, rather It's a moment and opportunity to have fun or do something different."
As for being the go-to representation for bomb black girls, the YBF Teen embraces it all:
"I mean it's funny to me partly because the idea surrounds us, whether we're on our phones, looking at billboards or just walking down the street. Our lives are ingrained in the beauty that we see and so to be one of the many faces representing our girls is really special to me, to have the opportunity. If I can be one of the faces that somebody is able to relate too, I'm happy to do that."
Congrats Yara!
Photos: Yahoo