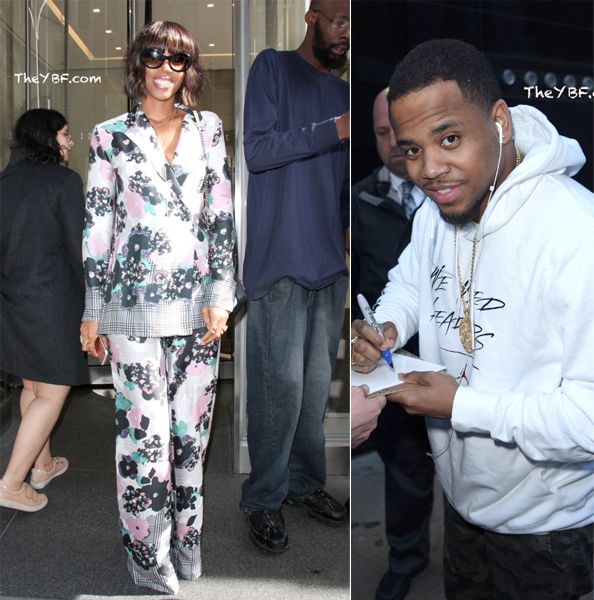 In today's candid round up, we've got some gorgeous flicks of Kelly Rowland bringing life to the Big Apple, Mack Wilds greeting fans and Paula Patton on the set of a new movie Check them out inside…
It's springtime and Kelly Rowland is definitely looking the part.
Fresh from her stay in Australia, the R&B sensation rocked head-to-toe floral for an interview at SiriusXM in NYC to dish about her book "Whoa Baby!" It was released today.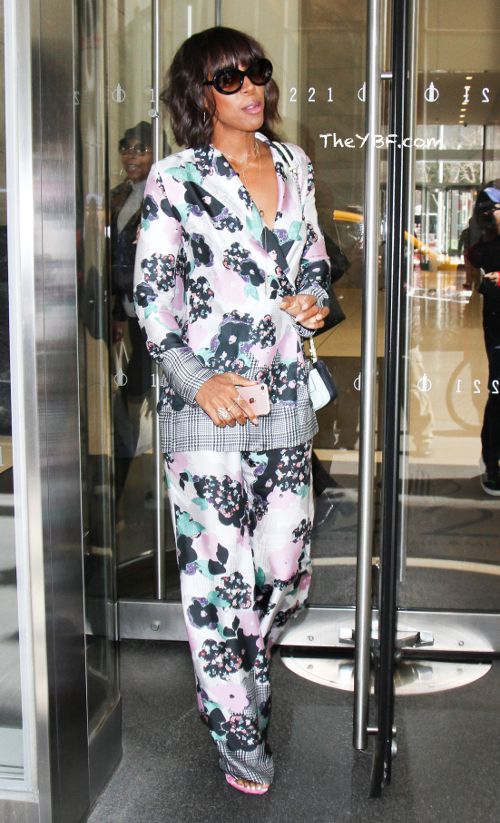 Kellz definitely pulled off a look that wouldn't look good on everyone, but she made it work.
Continuing her media rounds to promote her new book, the mom-of-one appeared on "The View" today to talk about her book, women's rights, Donald Trump, and motherhood.
Check it below:
Be sure to cop your copy of Kelly's new book "Whoa Baby!" today.
Also in the Big Apple...
Cutie Mack Wilds is also on the promo trail in NYC to promote his new series "Shots Fired."
The actor/singer was spotted signing autographs for fans as he made his way inside the "Good Morning America" studios.
Not only does Mack have "Shots Fired" and VH1's "The Breaks" to promote, he also has some new music that he just released. His new sophomore project is titled "After Hours" and he says it's inspired by love, women and the turbulence of relationships,
"A lot of these songs, when I had a chance to actually record— they were recorded at night. While I was shooting "The Breaks" and "Shots Fired", that was the only time I had to myself or to even get into the studio." Mack tells GENIUS. "I drew on inspiration that came from looking around and seeing how things change at night time, how things feel at night time. Text messages at 2 a.m. look different than text messages at 2 p.m. Break-ups feel different at night. "
True!
Elsewhere...
Paula Patton may be going through custody issues with her ex-husband Robin Thicke, but she still has to make her coin.
The paparazzi caught the 41-year-old actress filming night scenes for an upcoming ABC series titled "Somewhere Between Us" in Vancouver, Canada yesterday.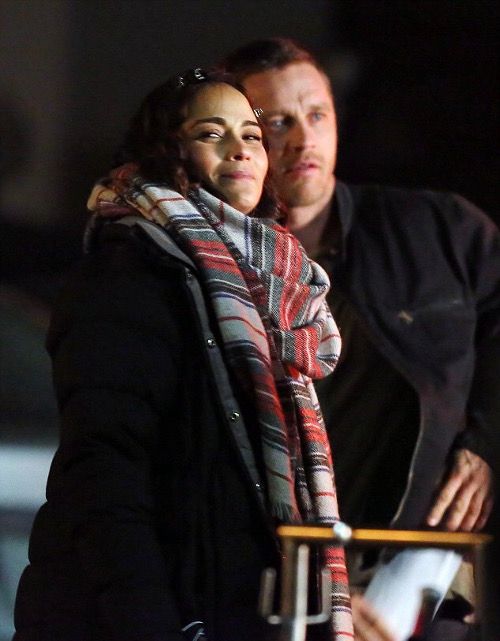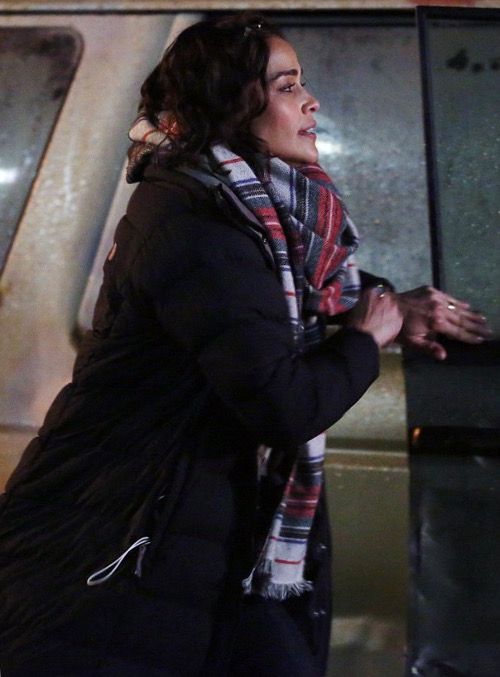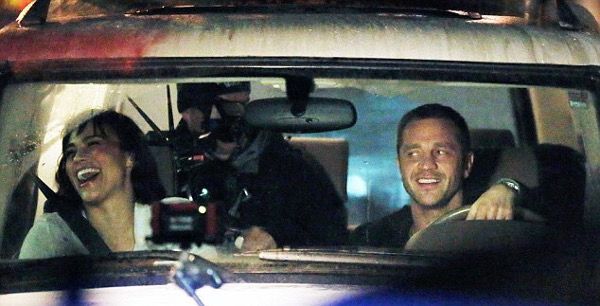 According to The Hollywood Reporter:
The series centers on superstar news producer and fiercely loving mom Laura Price (Patton). Laura Price isn't crazy: She knows her daughter Serena is going to be murdered. She doesn't know who the murderer is or why she'll be killed, but she knows exactly when it will happen, where and how. Despite this, all her attempts to keep her daughter safe fail, and Serena's fixed, unmovable, terrifying fate keeps her directly in the path of her killer.
The 10-episode series is set to debut this summer. Will you be tuning in?
Photos: INSTAR/Splash/FameFlynet