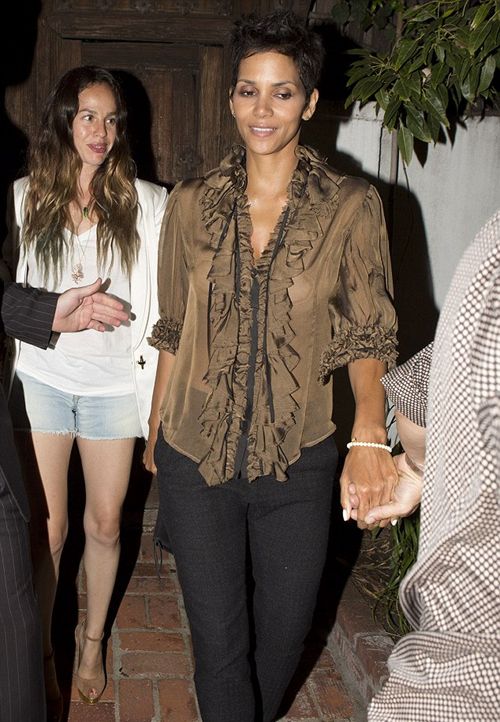 Halle Berry spent her 46th birthday yesterday at Little Door club with her fiance Olivier and good friend Salma Hayek and her husband Francois-Henri Pinault (not pictured.) But today, Halle is spending the day in court proving to a judge why she should be allowed to take her daughter Nahla to France to live with her.
Pics and deets inside...
Halle was led out the club last night by her man Olivier.  The twosome had some fun for Halle's birthday: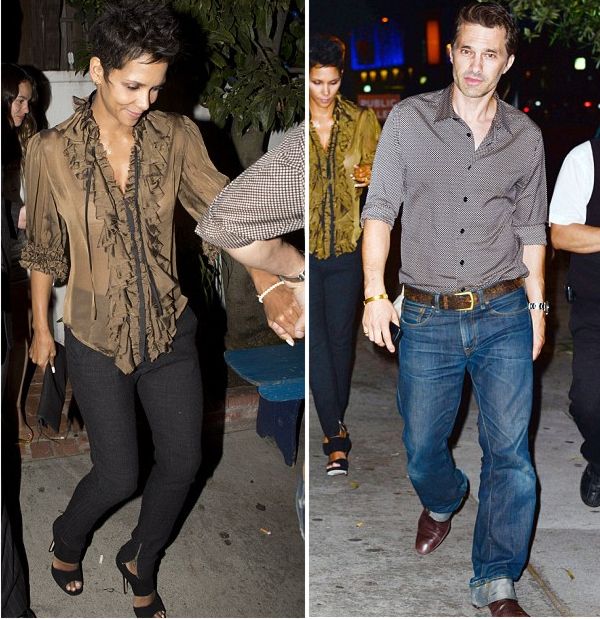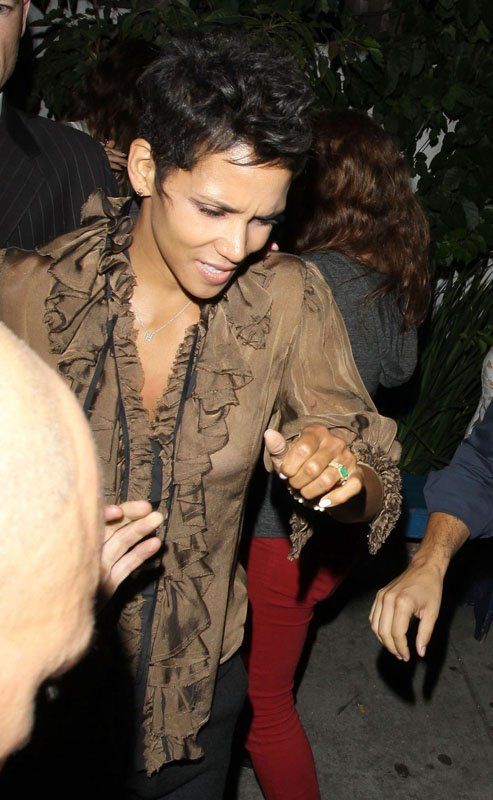 But today is a different story.  Reports say Halle will be in court to persuade judges to let her take Nahla to Paris to live with her and Olivier...which means Nahla will be away from her father Gabriel Aubry.
Gabe isn't feeling the move, of course.  But Halle is using the fact that paparazzi swarm her & Nahla constantly, which puts them in danger.
She has even subpoenaed paparazzo Andrew Deetz, the man who got way too close at Nahla's school back in May and she proceeded to pop off on.  Remember this?  So if Andrew say it's indeed his job to be ridiculously aggressive, Halle may just have a case on her hands.