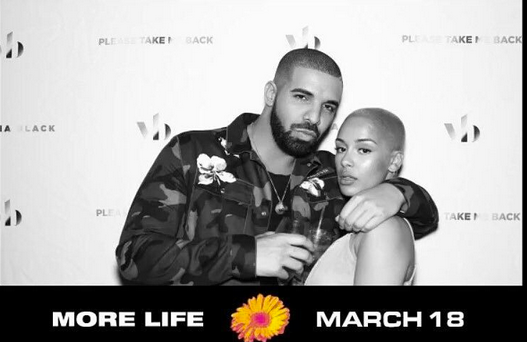 Another day, another Drake dating rumor. Get the tea on Drizzy and British singer Jorja Smith, how Soulja Boy avoided jail time and peep videos of Chief Keef getting arrested in Miami inside…
Drake is for everybody!
Word on the curb is that Drake is getting cozy with British singer Jorja Smith after collaborating on his More Life album.
Rumor has it the 30-year-old Young Money rapper is courting the 19-year-old singer. Y'all know how Drake likes to go all out when he's interested in a chick.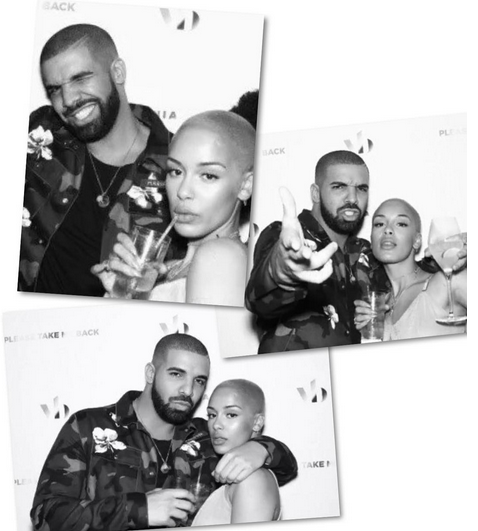 A source told The Sun,"It's no surprise he's fallen for Jorja, she absolutely gorgeous and an amazing singer. He's been championing her a little too strongly. He brought her on stage at his UK gigs and Instagramming about her a lot. So when Jorja started confessing to friends there was a romance brewing, it didn't come completely out the blue."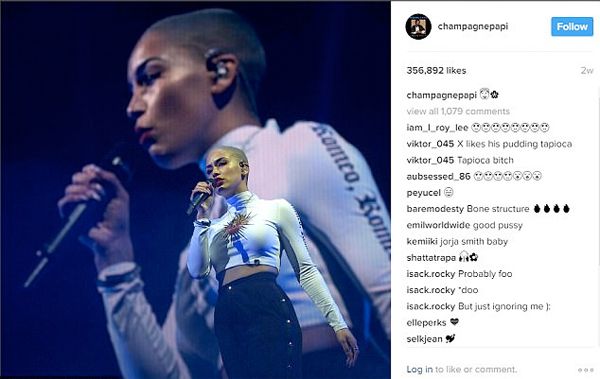 Jorja is featured on two tracks on the More Life album, including "Get It Together" and "Jorja Interlude." Mmhmm…
Are you here for this hook up?
In other rapper news...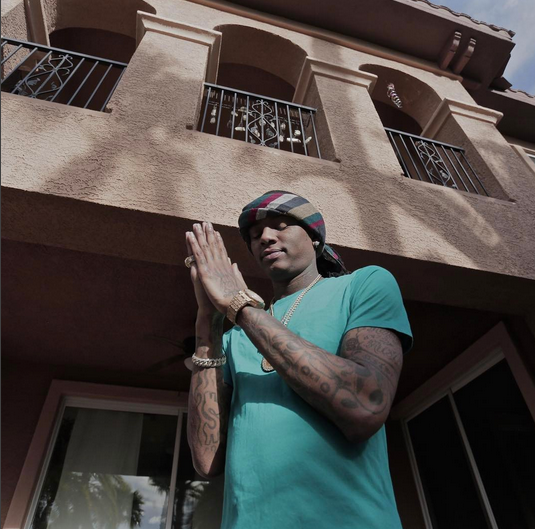 Soulja Boy is thanking his lucky stars after getting off on those deadly weapons charges he copped back in December.
The "Crank That" rapper pleaded"no contest" to felony gun charges after law enforcement raided his home and reportedly found a mini Draco AR-15 and another gun that was said to have been stolen from a cop's car.
The judge sentenced him to 5 years of probation and 240 days of community service, according to TMZ. He was facing up to four years in jail if he was found guilty. Under the conditions of his probation, Soulja can't even touch a toy gun let alone a real on or any replicas.
The judge will allow him to travel internationally for work purposes, but he has to get cleared from his probation officer before he goes anywhere.
Better not mess up Soulja…
In legal woes...
Free them Glory Boyz pic.twitter.com/2gRP9rPGQ3

— Dom (@Dominic1017_) April 8, 2017
Yesterday, rapper Chief Keef was detained in Miami after an alleged drug deal. Apparently, cops pulled his green Lamborghini over after the passenger (reportedly named Cortez McElrath) in Keef's ride hopped out of his car and allegedly handed something to someone in a gray Altima behind them.
It's reported the cops saw the exchange go down, and that prompted them to pull over Keef's vehicle and launch a drug investigation.
PEOPLE reports:
The officers placed McElrath in handcuffs and held the 21-year-old rapper, whose real name is Keith Cozart, at tazer-point as they waited for backup, according to the report.

Police conducted a search and found marijuana in the Altima as well as "a cup filled with a syrupy liquid known as Sizzurp, which is also known as Lean or Purple Drank" in the rapper's possession. He was said to have "bloodshoot watery droopy eyes and mush mouth," according to the report.
It's reported police arrested four other people for questioning. As of now, no one has been charged with anything.
Fans were on the scene as the arrest went down and snapped pics and videos, which can be seen below:
Free Tadoe and Chief Keef pic.twitter.com/YLP3MGiiWz

— Dom (@Dominic1017_) April 8, 2017
Free the fuckin @ChiefKeefpic.twitter.com/IMWbA9CMKn

— Dom (@Dominic1017_) April 8, 2017
Free The Glo (Tadoe was already in the car) @ChiefKeef@LilBossGBETadoe@Tadoethegloden1pic.twitter.com/Cw4qEyB4ps

— Dom (@Dominic1017_) April 8, 2017
FREE CHIEF KEEF pic.twitter.com/AJUzAMk19t

— GLOGangNationz (@GLOGangHQ) April 8, 2017
Crazy.
Back in January, Chief Keef bonded out of police custody for a cool $500,000 following his arrest on assault charges. Damn homie.
Photos: Jorja's IG/Soulja's IG