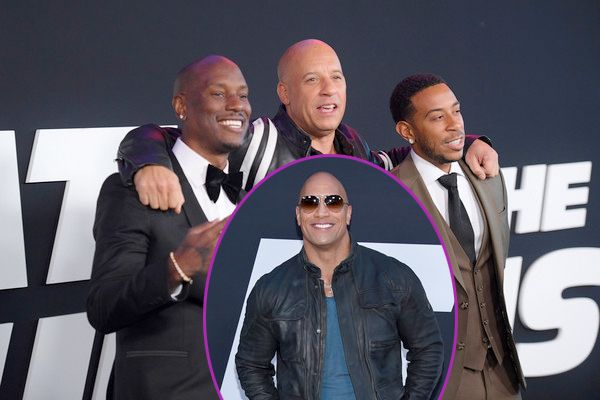 If you thought Dwayne "The Rock" Johnson and Vin Diesel hated each other, guess again. They're actually good friends, at least, that's what Vin is saying. Get those details, plus peep red carpet flicks form the Fate Of The Furious NYC premiere inside…
Vin Diesel is finally speaking out on rumors that he and Dwayne "The Rock" Johnson hate each other's guts. Well, talk about The Rock and Vin not being cool wasn't exactly a rumor. Last year, The Rock went on a Facebook rant, bashing un-named male stars. Folks started reading between the lines and figured he was slamming his Fast & Furious co-star Vin Diesel.
Since then, reports of The Rock and Vin have all said they don't get along. But, those reports appear to be untrue (or maybe they squashed the beef).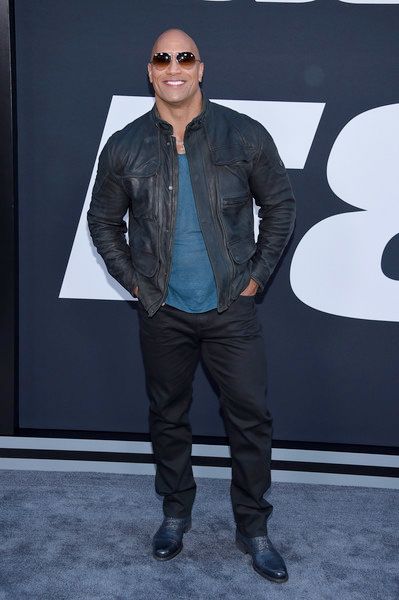 Vin spoke with USA Today at last night'sx F8 premiere and revealed he and The Rock are super close and that things got blown out of proportion. In fact, The Rock is like family and Vin said he's referred to as "Uncle Rock" in his household.
"I don't think the world really realizes how close we are, in a weird way," Vin shared. "I think some things may be blown out of proportion. I don't think that was his intention. I know he appreciates how much I work this franchise. In my house, he's Uncle Dwayne."
Vin said if he's guilty of anything, it's trying to protect The Rock.
"I protect the franchise. I protect everybody including Dwayne. I protected Dwayne more than he'll ever know. And it doesn't matter. He doesn't have to know. But he appreciates it. He knows it. Dwayne has only got one Vin in his life. Dwayne Johnson only has one big brother in this film world and that's me."
Vin is all about brotherhood and said he's more than happy to see The Rock succeed in the film industry.
"Always, always, always. I'm always rooting for Dwayne. I'm the first multicultural megastar in Hollywood. They didn't exist," said Vin."To see another multicultural star come up is something I am very proud of. I'm always rooting Dwayne on."
Sounds like some big bro-little bro drama went down.
Yesterday...
The Fate Of The Furious cast linked up on the red carpet for the franchise's NYC premiere that was held at Radio City Music Hall.
Stars Tyrese, Vin and Ludacris were all smiles while snapping it up together.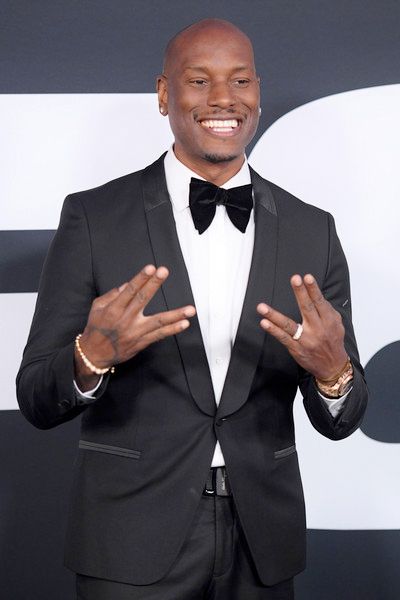 Ty has been busy on these promo streets, bringing his "black queen" Samantha Lee along for his press rounds a few days ago.
He's now off to the UAE to promote the film before its April 11th Dubai premiere.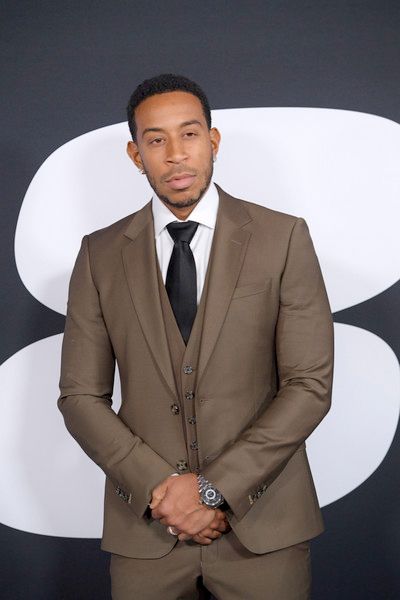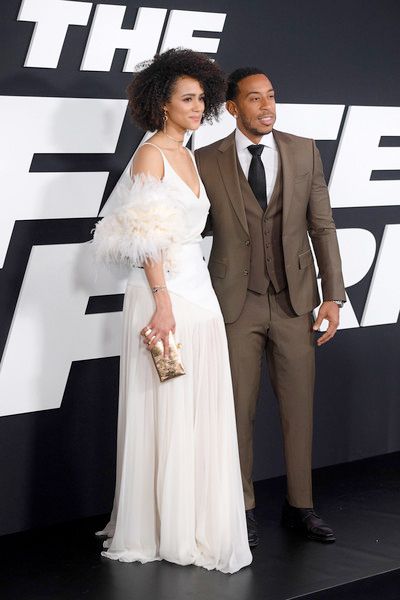 Luda caught up with his co-star Nathalie Emmanuel, decked out in white, on the carpet.
And of course, his wife Eudoxie was right by his side and looking fab.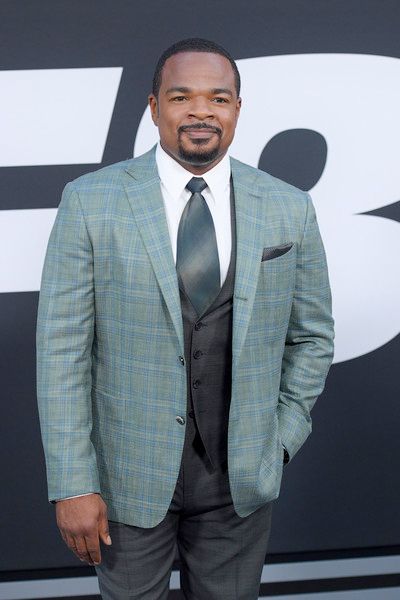 Director F. Gary Gray was also on the scene to dish on why he decided to bring the franchise to NYC. The Fast & Furious team has been all over the world and now it's finally in the Big Apple. He explained to EW:
The films have gone all around the world, but the truth is, the article that this franchise was spawned from was about the car scene in New York. So what's the ultimate taboo? Racing cars in the streets of New York — it's almost impossible given the traffic, laws, rules. The Fast family has always been about breaking the rules, and I talked to Vin [Diesel] and my writer Chris Morgan about the natural evolution of the franchise and New York kept coming up. We had a great conversation about it and thought what we were dreaming up was impossible, so let's do it. We thought the audience would really appreciate it if we could put the team and the family in the vehicular forbidden city and have a chase. It's one of my favorite sequences in the whole franchise.
He also talked about the struggles with filming that epic high-speed chase scene in Times Square:
It's a massive undertaking. You have post-9/11 New York; it's very hard to get permits and lock things down because of safety and in some ways, exposure. Then, when you get the permits, you have to lock down these city blocks and make sure that no one walks in the middle of the street while these cars are going 100 mph. You have to make it safe for everyone, not just the cast and the crew, but for the pedestrians and onlookers. So you may look at a shot and say, "Oh, that's pretty simple," but it's not. To get a helicopter above the skyscrapers given the security consciousness law enforcement, which they should be, it's very hard to negotiate those things.
It's amazing he actually got the scene done.
Others on the carpet include "Empire" starlet Serayah posing it up alongside musician Ohana Bam, celebrity stylist June Ambrose, former reality star Laura Govan, Remy Ma and new dad Shaggy: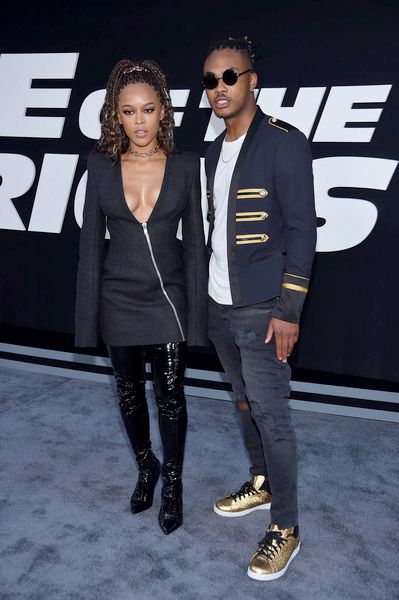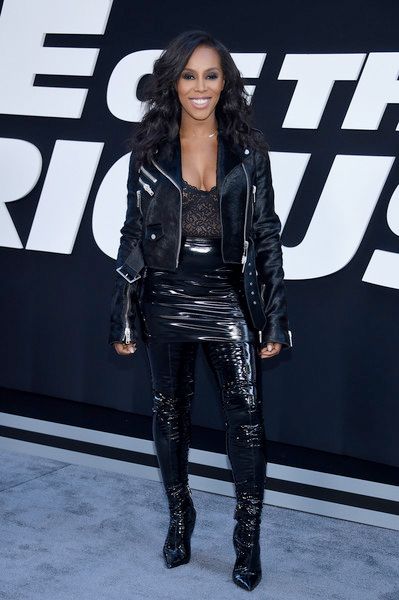 OBSESSED with this look by LaQuan Smith!  By the way, if you haven't heard our new podcast with Ms. Ambrose, get it in your life!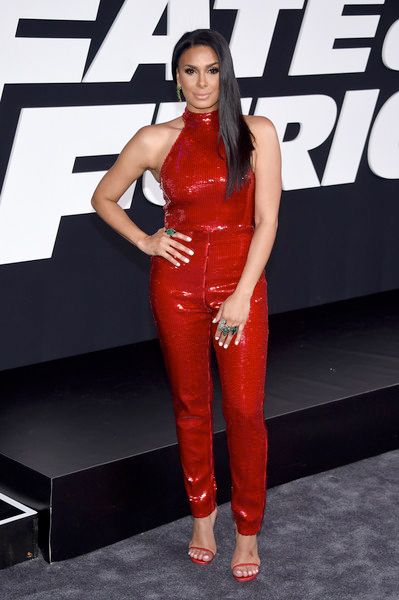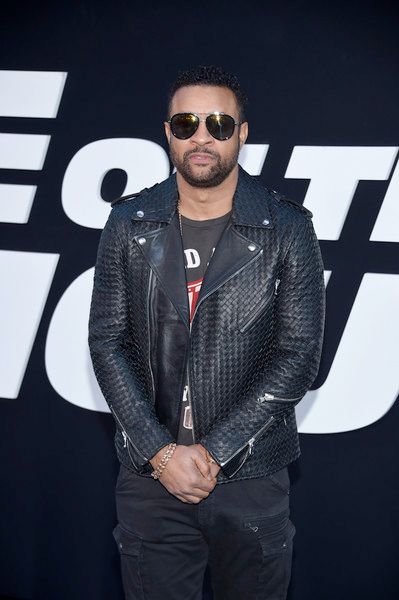 By the way, late actor Paul Walker's mother and daughter were also at the premiere. Check out some behind-the-scenes action from the blockbuster below:
Fate Of The Furious hits theaters April 14th. 
Photos: Getty/Instagram