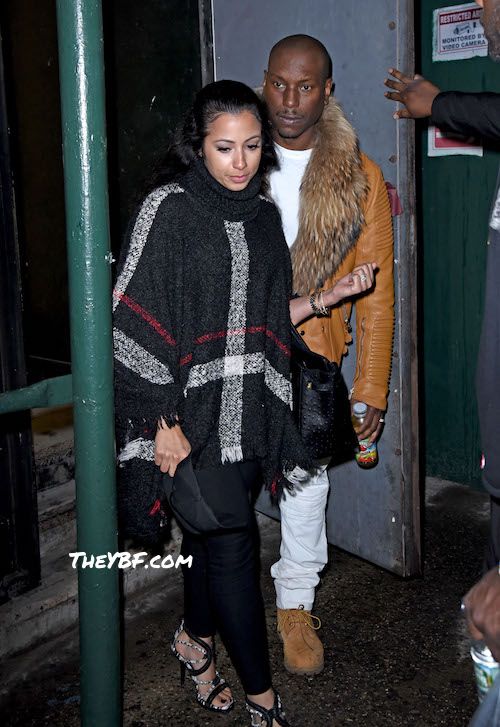 Tyrese and his new wife, aka his "black Queen," were spotted making promo rounds just before the weekend.  Check out the newlyweds inside....
As Black Ty gears up for the premiere of Fate of the Furious, he was out and about in NYC doing his media rounds to promote the soon-to-be-smash blockbuster.  This time, he brought his new wife Samantha Lee along: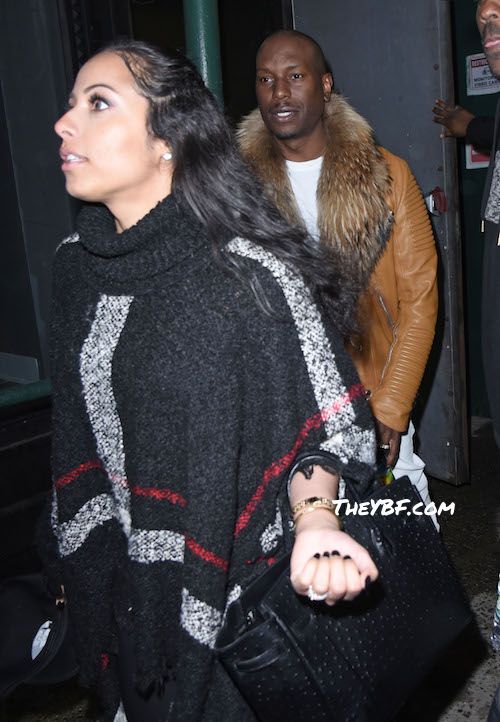 The newlyweds, who announced last month that they secretly got married on Valentine's Day, were spotted leaving out of AOL Build the other day  Samantha and the actor/singer were spotted dodging the heavy rain and booking it to their next location.
Previously, Tyrese went out his way to prove to folks his wife is black and has her own.  It was all in response to folks believing she came out of nowhere and her saying herself -- on an Instagram comment -- that she's actually partially black.
They both erased their comments and carried on about life.  And it looks like they're enjoying their first few months of marriage.
Photos: Splash