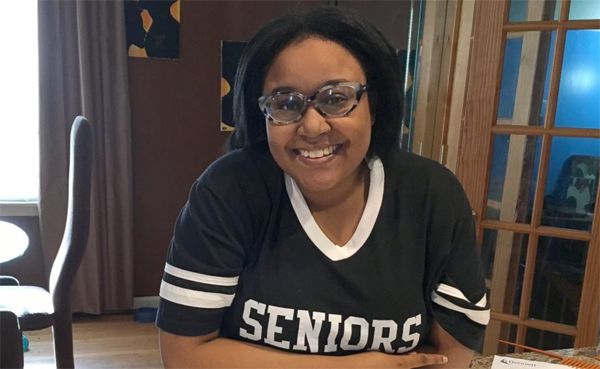 Our real life YBF Teens are doing the damn thing. Chicago high schooler Ariyana Davis got accepted to 23 Historically Black Colleges & Universities and has been offered $300,000 in scholarship money. YAS! Details inside….
Our hearts are bursting right now. Every year around this time, our real life YBFers always show up and show out and this year is no different.
Chicago high schooler Ariyana Davis is doing BIG things. The 18-year-old senior at Mother McAuley Liberal Arts High School has been accepted to every 24 colleges she applied to. 23 of those colleges she applied for were historically black colleges and universities (HBCUs).
So why did she apply to so many HBCus? She told ABC News:
"Because they are known for producing successful black professionals. It was important for me to go to an institution that feels like home."
The Chi-town native was reportedly able to apply to several schools because of the Common Black College Application which allows students to apply to up to 50 HBCUs for only $35. Y'all know college applications can be expensive, so she took advantage of this opportunity.
As for the 24th school she applied for, she also got into the predominantly white institution Eastern Illinois University.
Aryiana won't have to worry about any school loans once she graduates. She has been offered a total of $300,000 in financial aid from all the schools. And she knows exactly what she wants to study. She plans to major in accounting and later become a certified public accountant at Alcorn State University in Lorman, Mississippi.
"I love the family-oriented environment and close-knitted community, and the opportunity they will provide to me when I join the honors courses," Davis said of her decision.
Nice. CONGRATS Aryiana!
This #BlackGirlMagic tho....Loves it!
Photo: Ariyana Davis