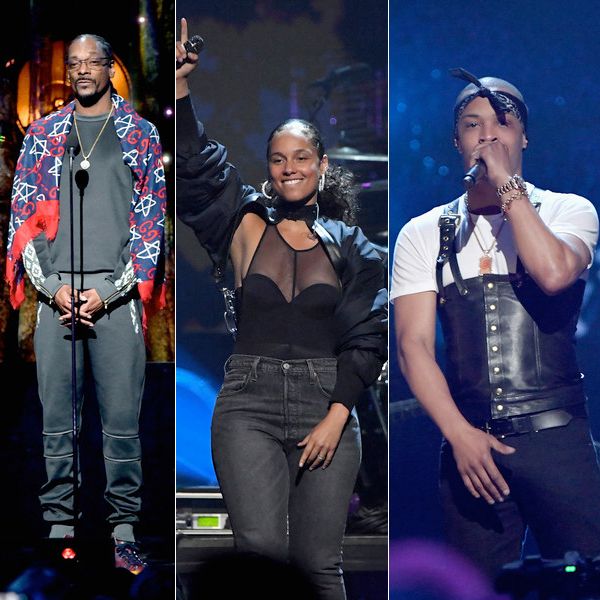 Tupac Shakur was inducted into the Hall of Fame last night and it was a total celebration of his life and legacy. Snoop Dogg, Alicia Keys, T.I. and several others paid tribute to the slain rapper that we're sure he would be proud of. Check out the pics and videos from the ceremony inside…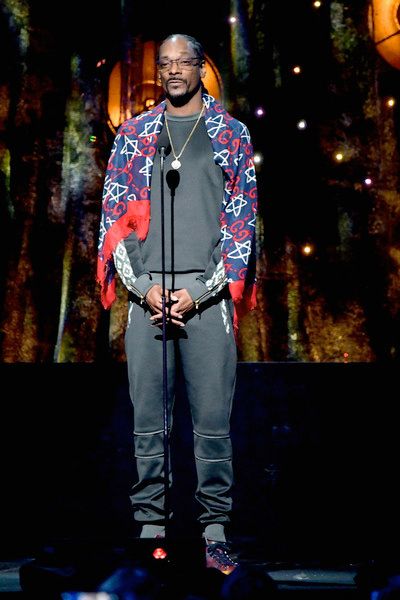 Tupac lives on!
Last night, Snoop Dogg hit the stage at the Barclay's Center to rightfully induct his friend/rap legend Tupac Shakur into the Rock and Roll Hall of Fame. He was the perfect person to do the honor as he and Pac practically started their rap careers together and they were once label mates on Dr. Dre and Suge Knight's Death Row Records.
The west coast rapper served up an emotional speech about Pac, dubbing him "the greatest rapper of all time." If we took anything from his speech, it was that Snoop wanted everyone to know outside of Pac's famous lyrics, incredible acting skills and outspoken personality, he was HUMAN. "Pac embraced those contradictions that proved the we aren't just a character in someone else's comic book. To be human is to be many things."
He also shared a never told before story about that one time he and Pac went parasailing in South America, and it's quite comical.
Snoop shared:
"The way our journey started together. We were both born in the same [neighborhood in] '71. He released his first single track from his scorcher first album "2pacalypse Now" in late 1991. Not even a year later I would make my debut alongside Dr. Dre on the song, "G Thang." I finally got a chance to meet Pac in 1993 at a wrap party in L.A. And on that night, Pac passed me my first blunt. That's right, Tupac is the one that got Snoop Dogg smoking weed. I was a zig-zag man before that shit. We became very good friends quickly thereafter."

"He put me up on a lot of brand sh*t like Gucci and Versace and shit I can't even pronounce. I got that penthouse suite on Wilshire, then two weeks later Pac got the one right across the hall from me. Neighbors, you dig? We had no peers besides one another. Just two black boys struggling to become men. I never shared this story before but it really speaks to our journey. I had just beat my case and Suge had taken us to South America to get away from all the drama and me and Pac was parasailing. You heard right. Snoop Dogg and Tupac parasailing together. You got to remember I had just beat my case and Pac had just got out of prison. Does anybody know what parasailing is? Because we damn sure didn't. Me and Pac were sitting on the edge of the boat with all this gear and shit on and all of sudden the boat pulls away and we start floating and slammed up into the water like boom. I don't know what was in there. Sharks, or octopus or whatever, I'm like, man. "
Ha!
He continued:
"That's the thing with Pac. When he loves, he loves hard. Whether that was him loving black people, him loving his homies, him loving his record label, and of course him loving his beautiful and incredibly strong mother the late Afeni Shakur."

"You will always be the best. You will live on forever. Legends always do. They can't take this away from you, homie. I love you, Tupac. Welcome to the Rock and Roll Hall of Fame."
Check out his full speech below:
Later...
R&B songstress Alicia Keys led a massive tribute to the late rapper during the 2017 Rock and Roll Hall of Fame induction ceremony. She performed a medley of his hits, including "I Ain't Mad At Cha," and "Ambitionz As a Ridah," and "Changes."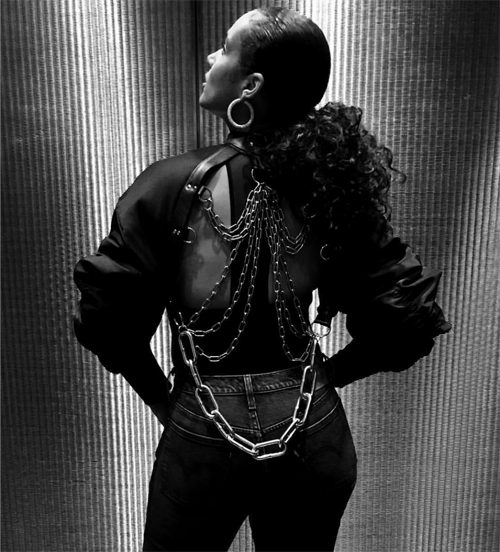 Then, T.I., YG and Snoop hit the stage to pay tribute to the musical icon.
Snoop and YG performed Pac's classic "Gangsta Party" track, then Treach from Naughty By Nature came out and performed "Hail Mary."
Tip channeled Tupac's style for his tribute rocking his signature bandana and a leather corset. He rocked out to "Keep Ya Head Up"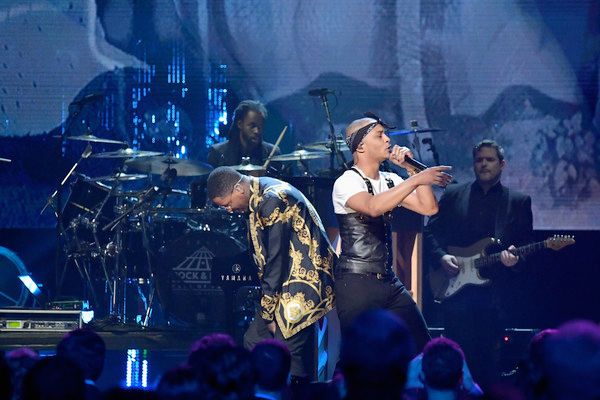 Peep clips of their performances below:
Homage.
Backstage....
The rap gods linked up and chatted it up.
Pharrell Williams was also in the mix for the tribute.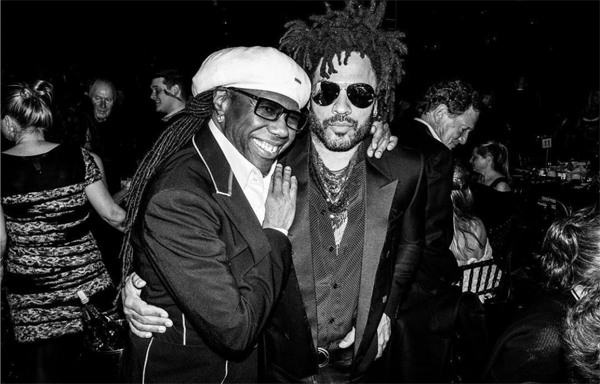 Rocker Lenny Kravitz snapped it up with inductee Nile Rogers. Lenny also performed a Prince tribute during the ceremony.
We'll get to see everything go down when it airs on HBO Saturday, April 29th at 8:00pm EST.
BONUS: 
Nas, his daughter Destiny Jones and his cousin/"black•ish" star Yara Shahidi stepped out to pay homage to Pac and to celebrate his life at Tupac's Powamekka Cafe and preview of Tupac by Vlone in NYC.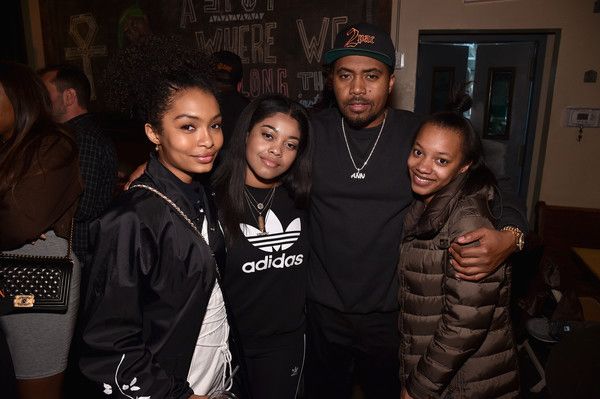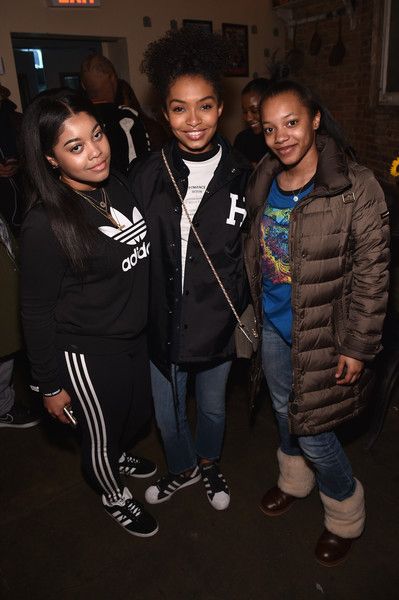 Fun times.
Photos: Getty/Rock Hall's IG/Snoop's IG/Lenny's IG