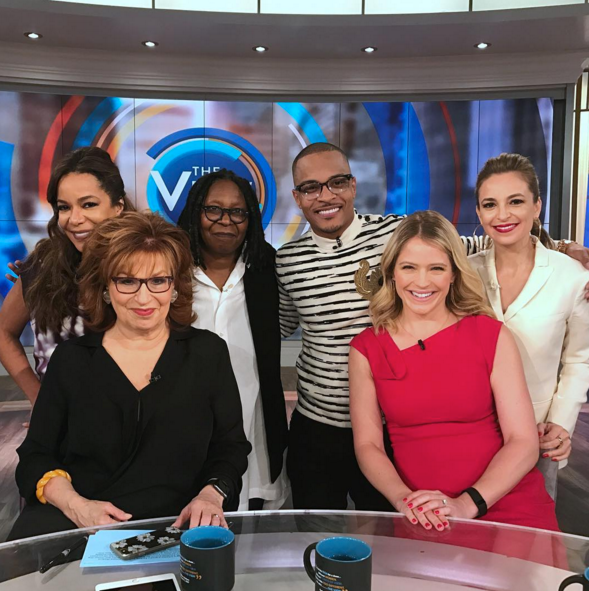 T.I. appeared on "The View" today to address his concerns with black entertainers going to meet with Donald Trump. Find out what he said, plus see the exchange between Tip and his "estranged" wife Tiny's friend on social media inside…
While promoting the final season of his family reality series "The Family Hustle," T.I. appeared on "The View" to chop it up about several hot topics. One topic he addressed on in particular was his issue with black celebrities like Kanye West and Steve Harvey going to meet with Donald Trump.
While he didn't have any problems with black celebs meeting with Trump, he was concerned with the way it all went down.
"Before we can get anywhere with this president, we have to address all of the disrespect and degrading that was done in the campaign. That was my issue when people were going in there to meet with him. Not that they shouldn't be meeting with him, but before you stand and smile and say this is a good man and take pictures, what about addressing the disrespect and the disregard for our community? And what about him being the poster child for white supremacy and standing for the people who look to devalue our lives? Before you address that, there is no other conversation."
All facts! That should have been the first question/statement from those who went to meet with him. Especially how Trump disrespected President Barack Obama throughout his entire presidency. It would have be interesting to find out what Trump's response would have been had they asked.
The Us Or Else rapper cracked a joke on the black female White House aide (y'all know who we're talking about) when asked if she would be able to bridge the gap between Trump and the African-American community. "She can't even bridge the gap in her teeth," he responded. Bloop!
The Hustle Gang honcho also explained why he came to the defense of Snoop Doog after Trump tried to come for him and more.
Peep his full interview below:
Before his TV appearance...
The father-of-seven was spotted making his way through LAX with his kids...and his "estranged" wife Tiny Harris yesterday.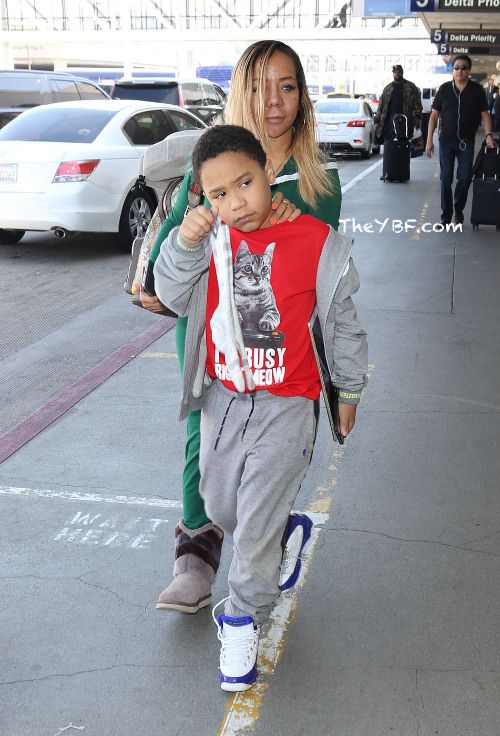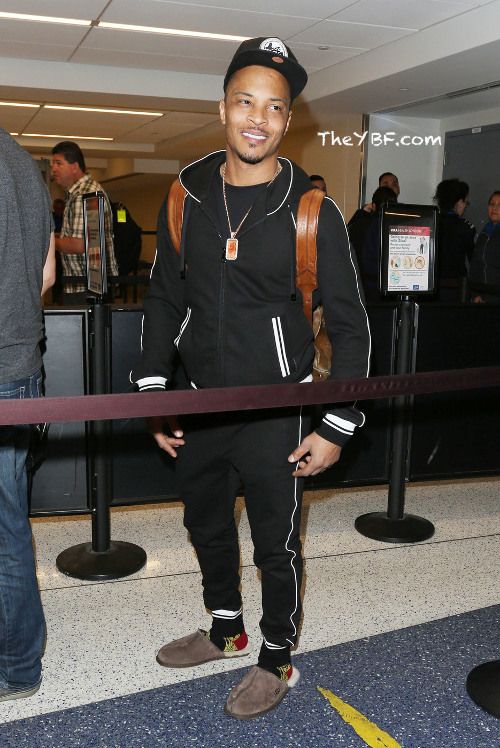 Maybe they're working on saving their marriage, despite all of the drama poppin' off. They have been co-parenting quite well, putting on a family front for their daughter Heiress' first birthday.
Meanwhile...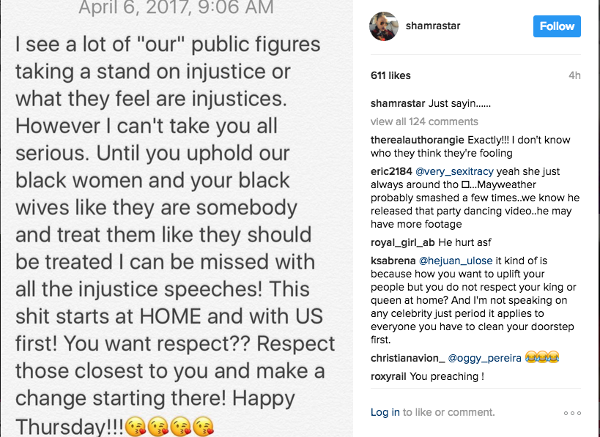 While Tip was speaking his piece on "The View" one of Tiny's friends decided to post up a message about public figures being so concerned over injustices of the world, but don't take care of home. Peep her message above.
Apparently, Tip felt some kind of way because he hopped in her comments section and responded: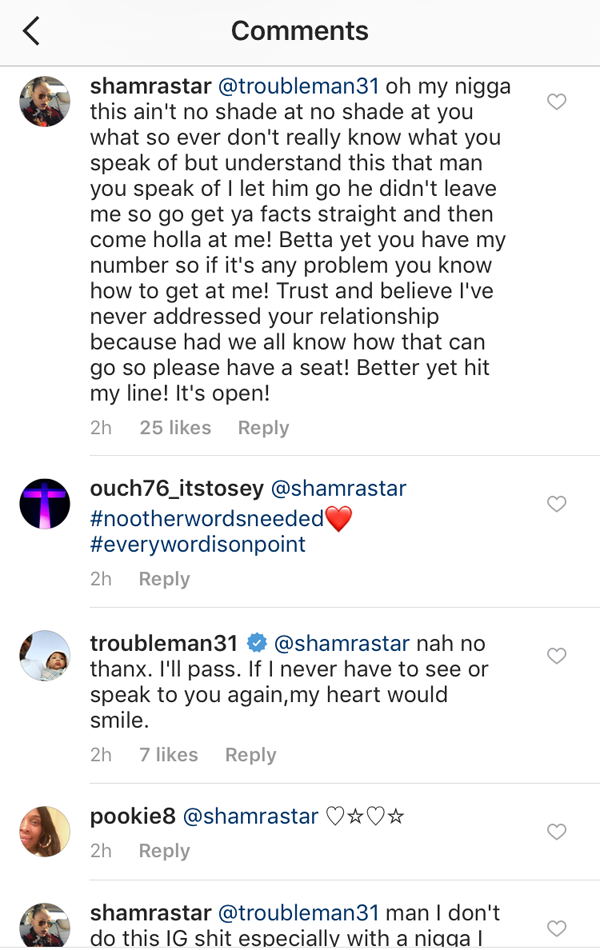 Since their exchange, she turned off the comments on the post. Hmph.
The sixth and final season of "T.I. and Tiny: The Family Hustle" is set to premiere on Monday, April 17th at 10pm EST.
Photos: Pacific Coast News/The View's IG