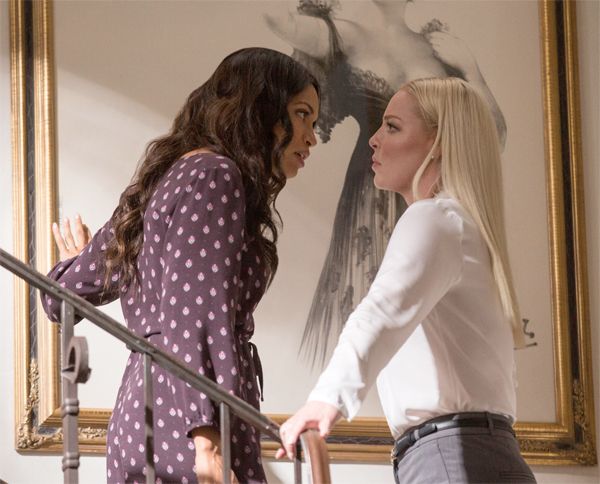 When a woman is pushed to her limit, it's time to fight back. And that's exactly what Rosario Dawson's character in the upcoming Unforgettable thriller has to do to settle the score. Peep our exclusive sneak peek at the film and find out when it will hit theaters inside…
There's only so much a person can take before they're pushed to the edge and have to fight back.
In the upcoming thriller Unforgettable, Rosario Dawson plays Julia Banks, a newlywed who just married the man of her dreams. The problem is her new husband David (played by Geoff Stults) has an extremely jealous ex-wife named Tessa Connover (played by Katherine Heigl) and she will do ANYTHING to get her old life back with her ex-husband and their daughter. Tessa's jealously takes a pathological turn, and she will stop at nothing to turn Julia's dream into the ultimate nightmare.
That's when Julia has to open a can of whoop-a** to show Tessa she is NOT the one to be messed with. And it gets violent.
Making her directorial debut, Denise Di Novi ("Crazy, Stupid, Love," "Focus") will helm the Warner Bros. film. The rest of the cast includes young actress Isabella Rice ("True Blood"), Simon Kassianides (TV's "Agents of S.H.I.E.L.D."), Whitney Cummings ("The Wedding Ringer"), Robert Wisdom (TV's "Ballers") and film and television star Cheryl Ladd.
Take a sneak peek at Rosario breaking bad below: 
Sort of reminds us of "Obsessed," that starred Idris Elba and Beyonce.
Unforgettable hits theaters April 21st. Are you hitting the theaters to check it out?
Photos: Warner Bros.