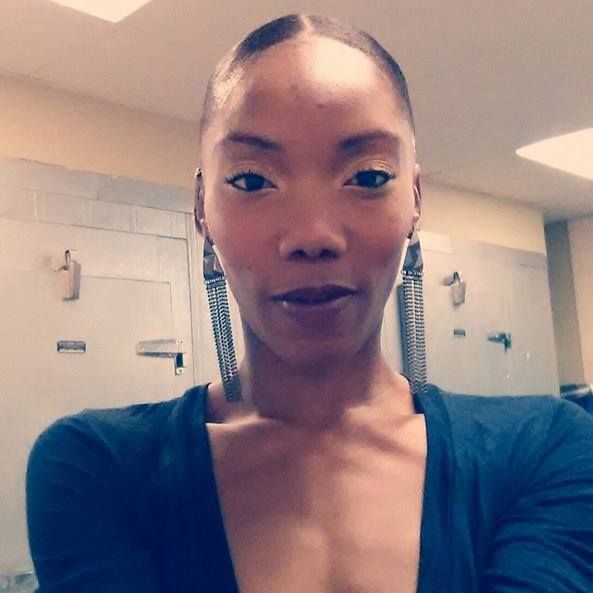 Sad news out of Houston involving former "ANTM" finalist Brandy Rusher and Beyoncé's super fan who went viral after their Facetiming session.  Details inside...
Brandy Rusher, the beautiful Houston native who was never shy about speaking her mind during cycle 4 of "America's Next Top Model," is in critical condition after being shot in her apartment complex.
The incident happened last night.  A car reportedly pulled into a northeast Houston apartment complex and fired off rounds with a high powered rifle.  Two people were killed and four others, including Brandy, were shot.
TMZ reports she is currently in ICU in critical condition.
Brandy also recently gave birth to her son Cohen, who is now 5 months old:
A search is underway for suspects involved in the senseless act.  We sincerely hope she pulls through.
In other sad news out of Houston:
We previously reported on high school student Ebony Banks who Facetimed Beyonce after a viral campaign caught the pop Queen's attention.  Ebony was battling cancer and her classmates and friends wanted to help her fulfill a lifetime wish of meeting her fellow Houston native and idol.
Sadly, just days after the Facetime session with Beyonce finally happened, Ebony lost her cancer battle.  ABC 13 Houston reports:
An Alief Hastings High School graduating senior battling cancer has died, according to a school representative.

Ebony Banks was battling stage four cancer at MD Anderson Cancer Center.

According to the school representative, there will be a vigil Sunday night at Alief Hastings.
Extremely sad to hear.  Our condolences go out to Ebony's friends and family and community.
Photos: Facebook/Instagram/ABC News