T.I. had time to pop back at late rapper Doe B's former manager Frank White after he made claims that Tip is stealing the late rapper's royalty money. Peep their exchange and the receipts inside…
Yesterday, slain rapper Doe B's former manager Frank White took to social media to try and expose T.I. making claims that the Hustle Gang honcho is still making money off of Doe. And Tip popped back with receipts, blasting Frank for being bitter.
Here's the post with the accusations that Tip is still making money off the slain rapper: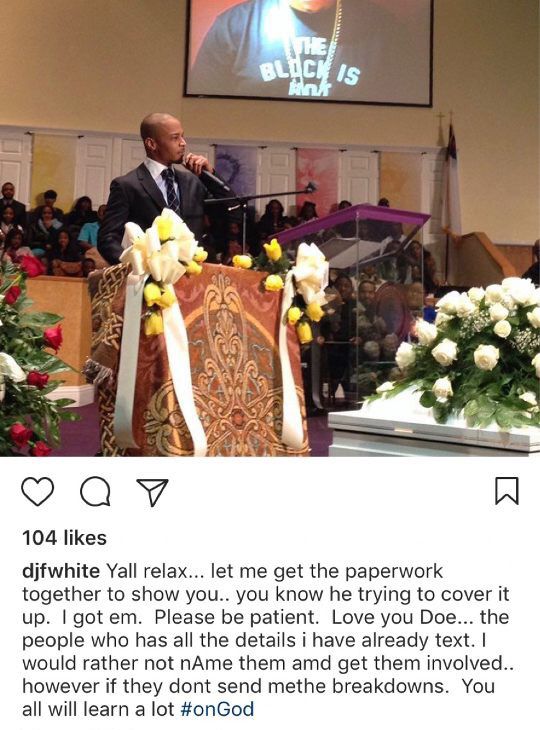 The Paper Trail rapper hopped in Frank's comment section, talking like someone's grandfather. He said he's taking names!: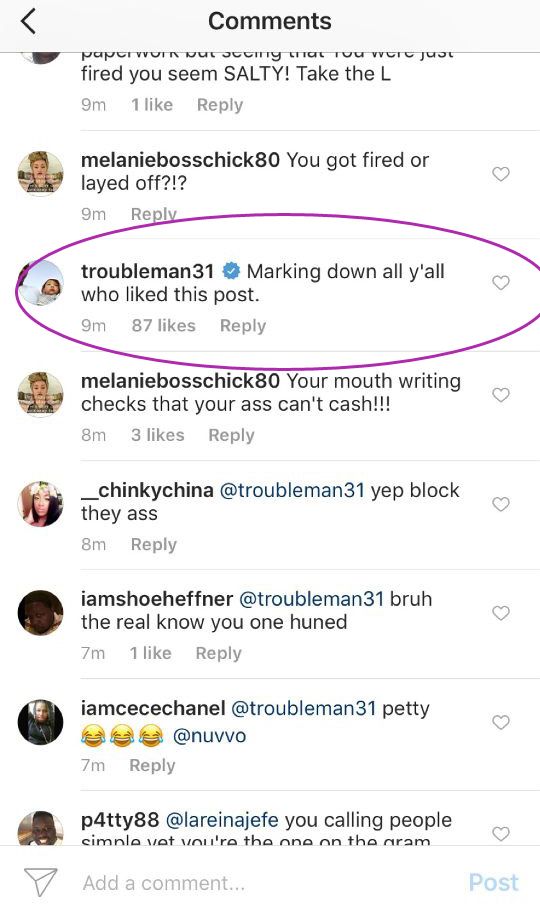 HA!
Frank went on to share alleged text messages between himself and Tip, but you'll notice there's no name at the top to specify who he's actually texting: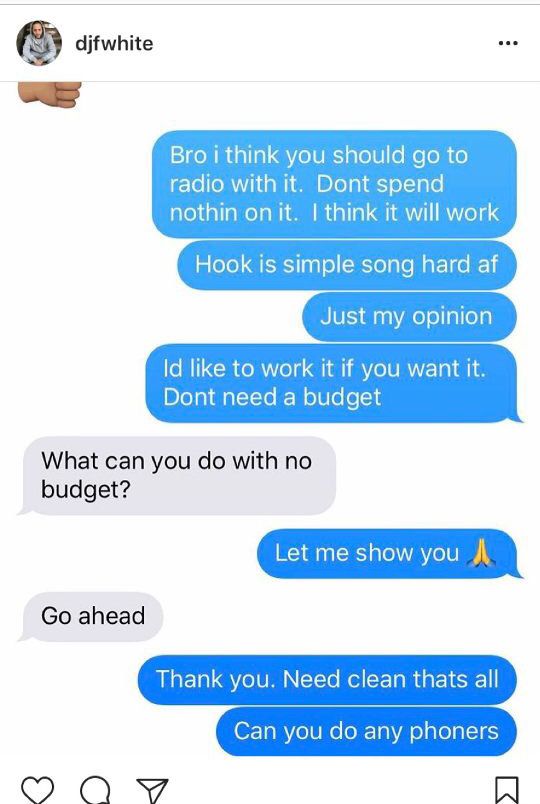 And for whatever reason, Frank tried to drag rapper Lil Flip in the mix: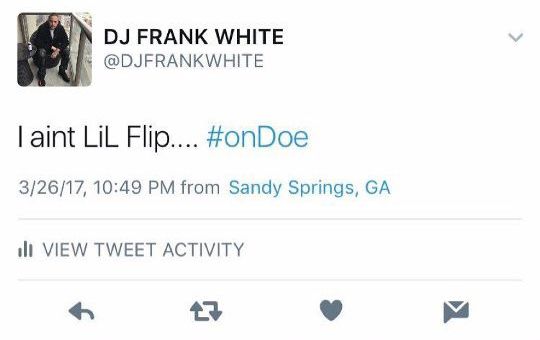 Well, it didn't take long for Tip to round up his receipts to prove he's not taking money from the slain rapper, showing how Doe's money is being divided:
Apparently, Frank was hired to manage Tip's son Domani's rap career and there were rumors that he was fired. Frank claims he wasn't fired, he quit!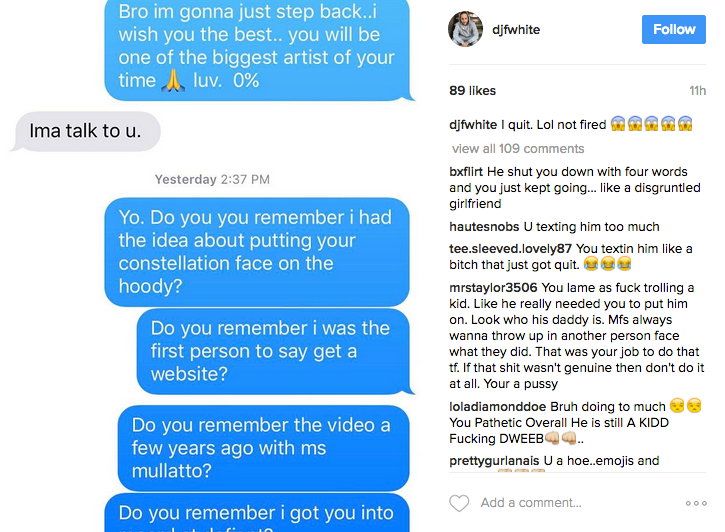 But, that's not what Tip claims. He said his son FIRED him and since he got the boot, this is why he's coming out with these ridiculous allegations. He went on to say that Frank is very suspect and that he works for the Feds: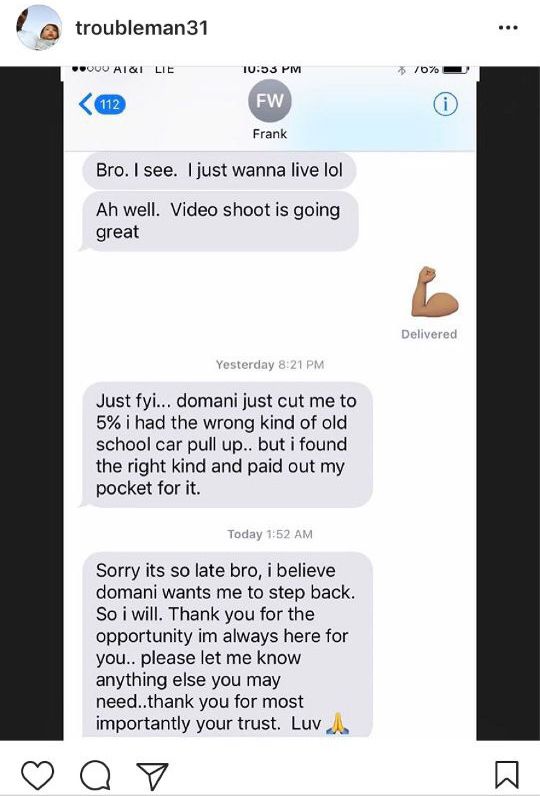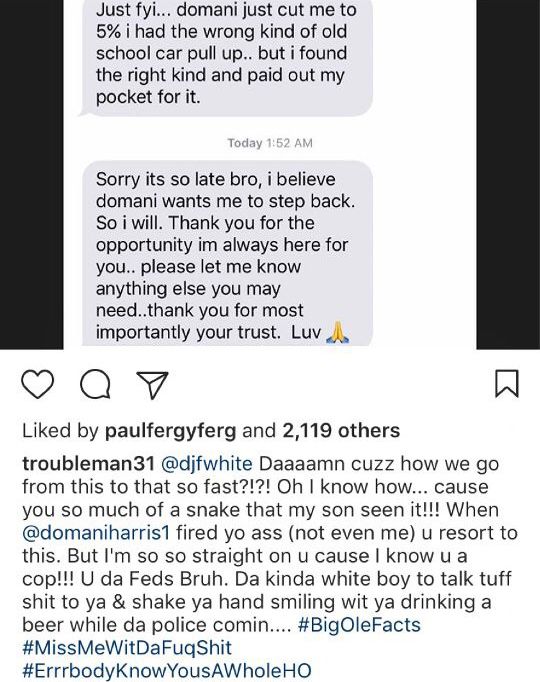 Bloop. 
In an Instagram video, Frank promised to come up with some paperwork to prove T.I. is lying: 
That was last night and he has yet to provide the alleged paperwork he's speaking of. But, then he posted this: 
Still no proof.
So, do you think Frank is mad that he was (allegedly) fired by Tip's son and that's why he's causing all this drama, or nah?
Photo: Tip's IG/Frank's IG