Kelly Rowland takes her son Titan to Australia for some racecar fun at the Formula 1 Grand Prix. Check out their mother-son flicks, plus find out what Viviva A. Fox, Bobby Brown, Fat Joe and more were up to in Philly inside…
Kelly Rowland is making it her mission to show her son Titan the world. She penned a new list of goals recently and one of them is bringing her 2-year-old son with her as she explores different places and cultures.
"I've been writing a list of goals lately, and one of them is to take my son around the world with me," Kelly told Confidential.
So to set that goal in action, the former Destiny's Child member brought her baby boy with her to the Formula 1 Grand Prix in Melbourne for some racecar action. The "Whoa Baby!" author rocked an Elton John t-shirt paired with a striped hip hugging skirt and red heels.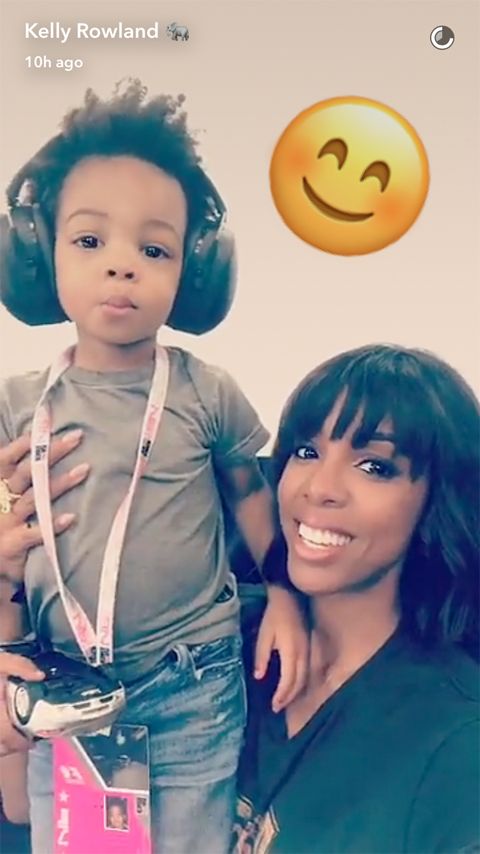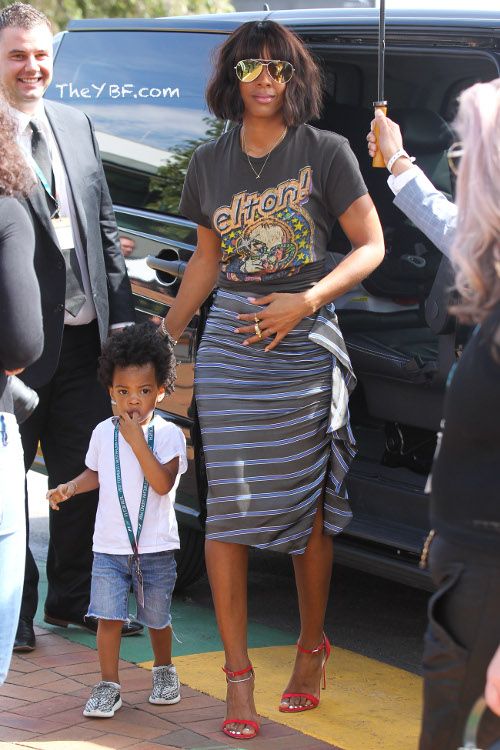 If you haven't heard, Kelly will be a judge on the upcoming season of "The Voice Australia."
"I feel like I'm a realist when it comes to the industry. I want to get on there and be completely honest with these kids. I don't want to sugar coat it. I'm not there to kill their confidence or spirit, but these kids need to know this music industry is brutal at times. I'm here to motivate them," she said during the event.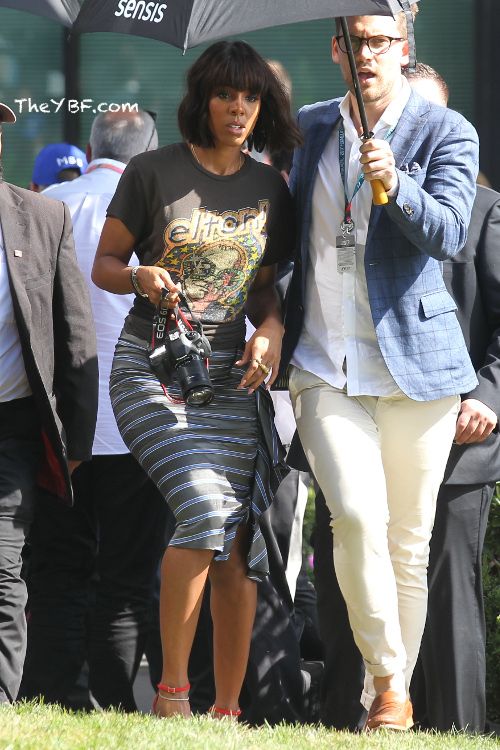 Those red heels were a bit of a nuisance for Kellz as she was making her way to the event. Her heel got caught in a turf protection mat and one of her assistants had to kneel down to free her foot. Peep the pics here.
By the way, Kelly's mommy book "Whoa Baby!" will be released on April 11th.
In another celebrity spotting...
A handful of YBF celebs jetted to Philly for the Be Beautiful Expo 2017 at the Pennsylvania Convention Center yesterday. The "Black Magic" host was spotted fixing her makeup before hitting the "High Heels In High Places" motivational panel discussion:
Have to stay camera ready at all times.
R&B legend Bobby Brown, rapper Fat Joe and R&B singer Vivian Green were also in the mix:
Bobby had his BBQ sauce collection on deck for a cooking demonstration: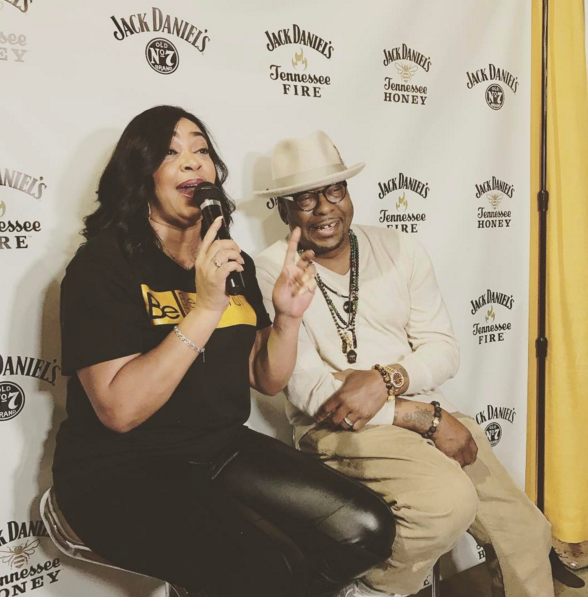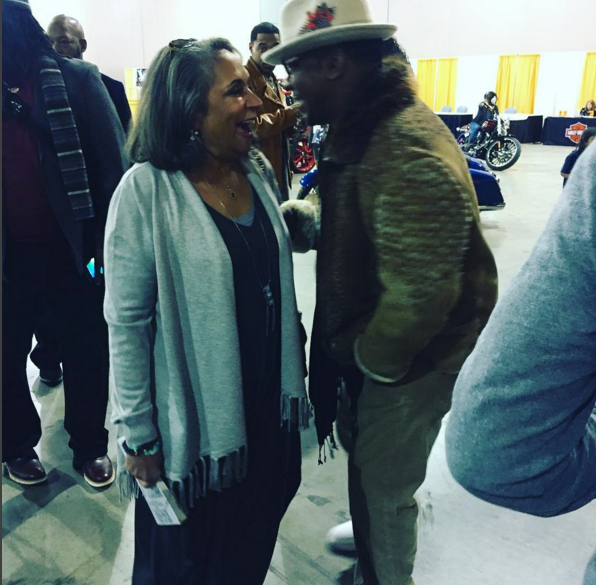 Joe and Vivan were tapped to hit the stage to provide the tunes during the event: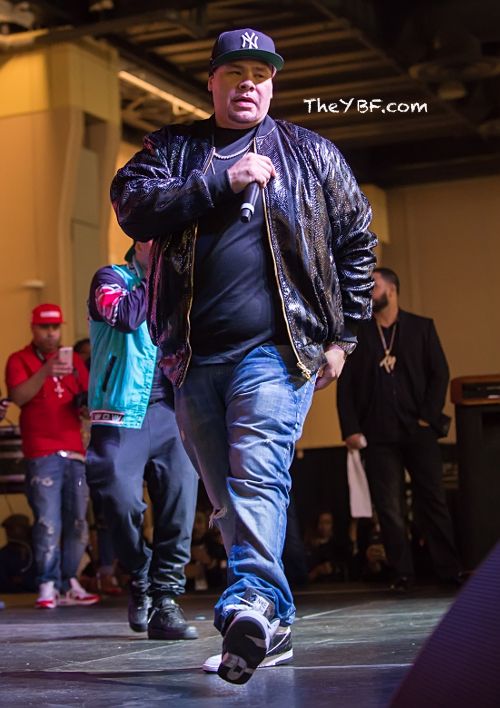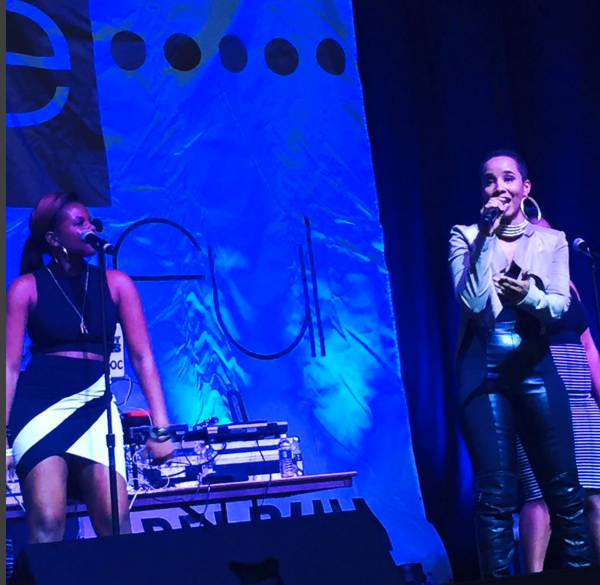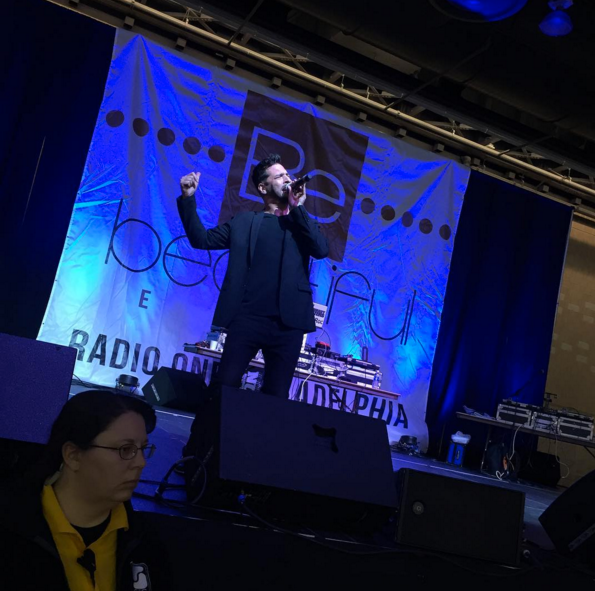 And here's a blast from the past! R&B singer Jon B was also in the mix and ended up taking the stage to perform his classic hit "They Don't Know."
Brings back so many memories!
Photos: Splash/Kelly's Snap/@dyanawilliams/@rnbphilly