Kareem Abdul-Jabbar unleashed an epic joke aimed at former teammates/enemies Shaq and Kobe Bryant during Shaq's statue unveiling that will surely have you laughing. Get your laugh on and peep more pics from Big Diesel's ceremony inside…
On Friday, NBA legend Shaquille O'Neal was honored with an incredible statue at the Staples Center that brought several Los Angeles Lakers greats.
Among the former players was Kareem Abdul-Jabbar, who took the stage to say a few words about playing professional basketball with Shaq. And he came with the laughs!
"Some people thought the odds of Kobe Bryant showing up today were the same as Shaq sinking a free throw," Karrem said as everyone fell out in laughter. Check it:
Kareem is a savage for this. pic.twitter.com/X1xdZGgc9U

— All Def Digital (@AllDefDigital) March 25, 2017
HAHAHA! Good one.
It was all love though.
The fact that Shaq's former teammate/nemesis Kobe Bryant came out to show support just shows how far these two have come along. While talking about Shaq, Kobe dubbed the Basketball Hall of Famer as the "most dominant player" he had ever seen. Nice to see they have buried the hatchet and are cool now.
"The most dominant player I've ever seen" - @KobeBryant#TheBigStatuepic.twitter.com/A9iVWlBdtK

— NBA (@NBA) March 24, 2017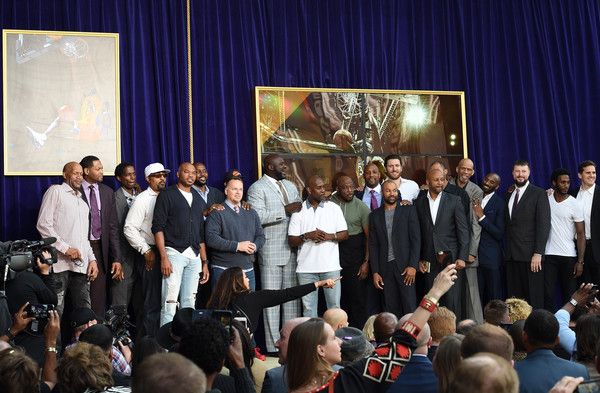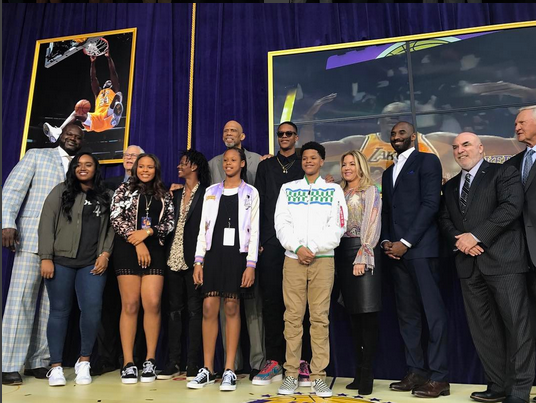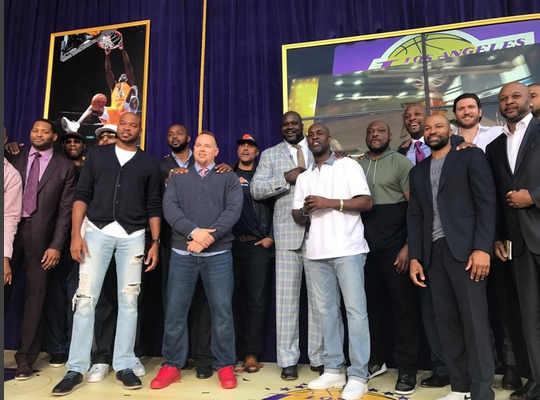 Shaq had his children to join him on the special occasion along with former Lakers players Robert "Big Shot Bob" Horry, Brian Shaw, Rick Fox, Derek Fisher, Gary Payton and Mike Penberthy and former Lakers coach Phil Jackson.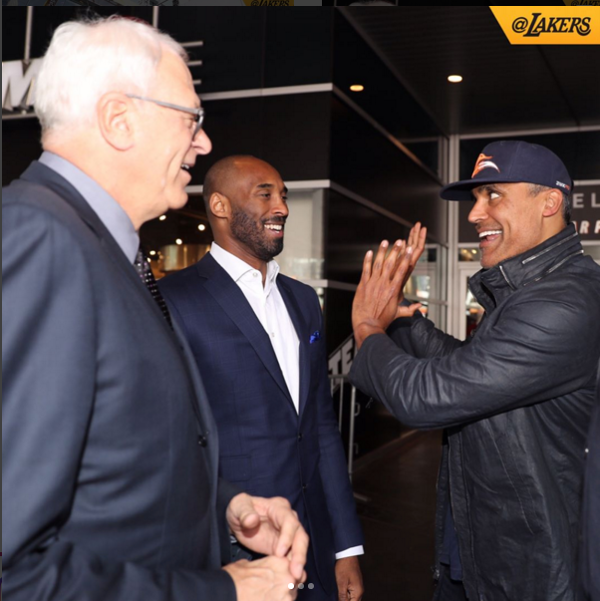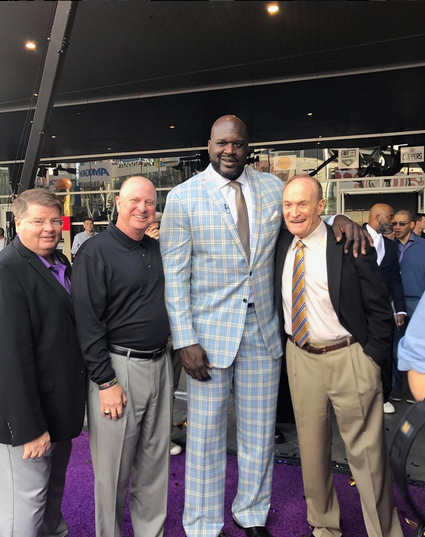 Even Shaq's Louisiana State University basketball coach Dale Brown was in the mix to show love.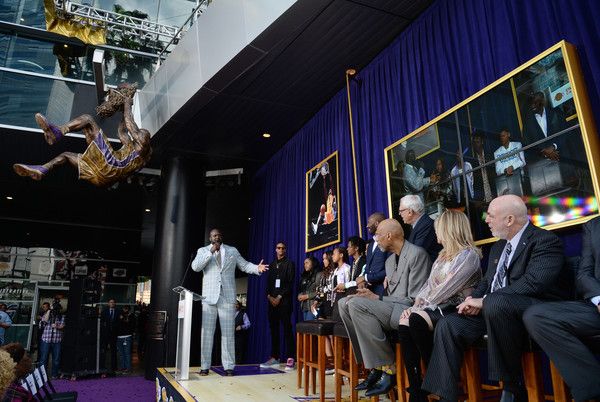 Shaq's statue was created in pure Big Diesel fashion. The statue features the former NBA baller hanging from the rim after a slam duck. The 1,200lb statue was suspended 10 feet in the air so everyone could get a good look at it.
#TheBigStatue hangs above the Diesel #LakeShowpic.twitter.com/tVZ7t1OWlf

— Los Angeles Lakers (@Lakers) March 25, 2017
Check out the unveiling of the statue below:
After the ceremony...
Shaq, his longtime girlfriend Laticia Rolle, and his mom took their courtside seats to watch the Lakers go head-to-head against the Minnesota Timberwolves. Around this time last year, Shaq hopped in Laticia's Instagram comments asking that she marry him. She accepted, but it's unclear if they're actually engaged or if they were just Insta-flirting.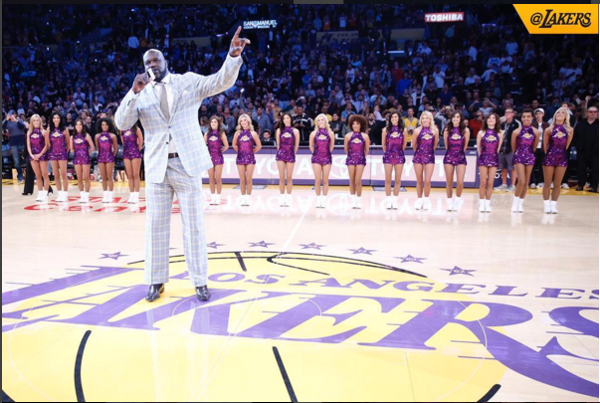 The Lakers pulled out with win against the Timberwolves, 114-109.
After the game...
Kobe did an interview with SportsCenter where he revealed he learned he did NOT have the NBA package with his cable subscription. Ha! Peep the highlight above.
Photos: Getty/WENN/Shaq's IG/Lakers' IG