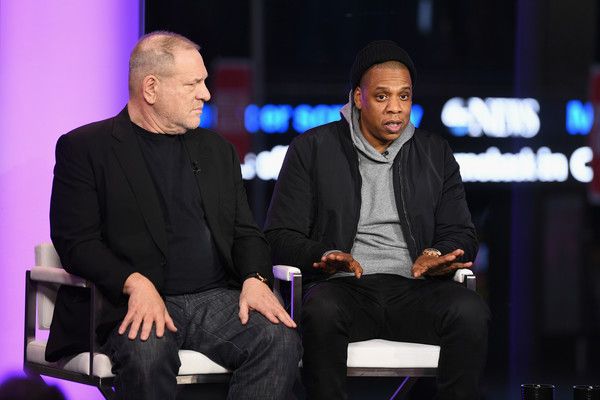 Jay Z is making another major move for the culture.  Details on his new Trayvon Martin double project inside...
That first-look deal Jay Z signed with The Weinstein company last year is already lit with projects.
Now that the "TIME: The Kalief Browder" story is wrapping up, Mr. Carter is on to the next prject that shines light on the epidemic of inequalities in America.
Last month, Jay and TWC honchos Harvey Weinstein and David Glasser had a marathon meeting during Oscar weekend in L.A. with Trayvon Martin's parents who just wrote their book Rest In Power.  Sybrina Fulton and Tracy Martin made it clear that they their son's life and legacy honored as they pitched their book to several different studios.  Weinstein and Hov won out.
There are actually two books that Jay Z and Weinstein Co. will be turning into a double project - a docuseries and a feature film - around Trayvon Martin.
Variety revealed:
The indie label and the rap icon won a heated bidding war for the rights to two books — "Suspicion Nation: The Inside Story of the Trayvon Martin Injustice and Why We Continue to Repeat It" and "Rest in Power: The Enduring Life of Trayvon Martin."

"Suspicion Nation" is by Lisa Bloom and recounts her experience covering the trial for NBC. She looks at the mistakes made by prosecutors that caused them to lose what she describes as a "winnable case." "Rest in Power" is by Martin's parents, Sybrina Fulton and Tracy Martin. It tells a more personal story, looking at Martin's childhood and the aftermath of his death.
Nice!
EXTRAS:
1. Rapper Kevin Gates was tossed right back in jail on his day of release due to a felony warrant.  STORY
Photo: Getty