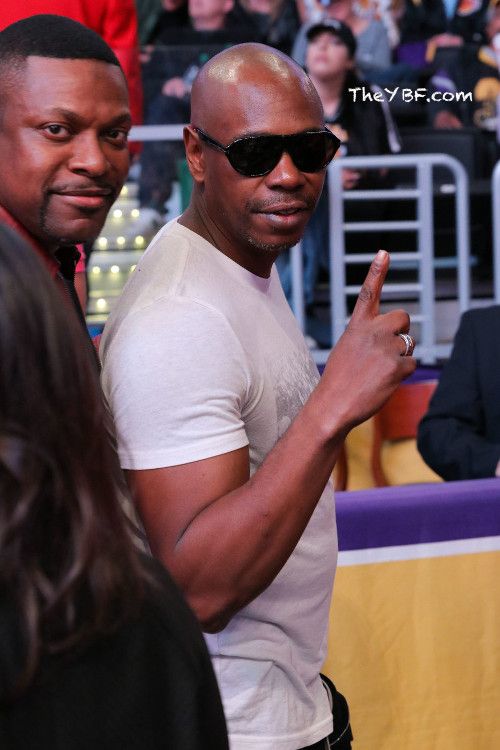 Take notes! Dave Chappelle does a rare sitdown interview with Gayle King where he spills a couple keys to success that got him his newest $60 million deal. Get it all inside…
A Dave Chappelle interview is quite rare these days. But, the comedian sat down with Gayle King for "CBS This Morning" yesterday where he opened up about a plethora of topics before his first two comeback stand up specials debuts on Netflix (today!).
Gayle linked up with Chappelle in the tiny Ohio town of Yellow Springs where he currently lives.  And he proved once gain why he's always had the keys.
While talking about his rise to success after his career exploded with the premiere of his comedy sketch show "Chappelle's Show," he gave an interesting analogy folks need to remember.
"It was bigger than money," Chappelle said. "I watched one of these nature shows one time, and they were talking about how a bushman finds water when it's scarce. And they do what's called a salt trap. I didn't know this, apparently baboons love salt. So they put a lump of salt in a hole and they wait for the baboon. The baboon comes, sticks his hand in the hole, grabs the salt, the salt makes his hand bigger, he's trapped -- he can't get his hand out.

If he's smart, all he does is let go of the salt. Baboon doesn't want to let go of the salt. Then the bushman just comes, takes the baboon, throws him in a cage and gives him all the salt he wants. And then the baboon gets thirsty, the bushman lets him out the cage, the first place the baboon runs is to his water, the bushman follows him, and they both drink to their fill. And in that analogy I felt like the baboon."
And then there's this.  At the height of his career, Chappelle walked away from a $50 million deal offered to him from Comedy Central for "Chappelle's Show" and he moved to Africa in 2004. He basically fell off of the grid and went into "hiding" so to speak.
"I was talking to a guy, and he basically said to me that comedy is a reconciliation of paradox. I think that there was an irreconcilable moment for me. That I was in this very successful place, but the emotional content of it didn't feel like anything I imagined success should feel like. I just didn't feel right."
In November 2016, he was offered a $60 million deal from Netflix, $10 million more than what he walked away from a few years ago. And he gets to do it HIS way. While speaking before a group of students at Allen University in South Carolina, he talked about stepping out on faith and being courageous.
"It's OK to be afraid because you can't be brave and courageous without fear. The idea of being courageous is that even though you're scared, you just do the right thing anyway. So in 2004, I walked away from $50 million, and in November [2016], I made a deal for $60 million."
Look at God!
So does he miss "Chappelle's Show?" He answered,"Yeah. 'Chappelle's Show' is like breaking up with a girl and you still like her, but in you're mind you're like 'that b*tch is crazy. I'm not going back.'"
Peep clips from his sitdown with Gayle King below:
On Sunday...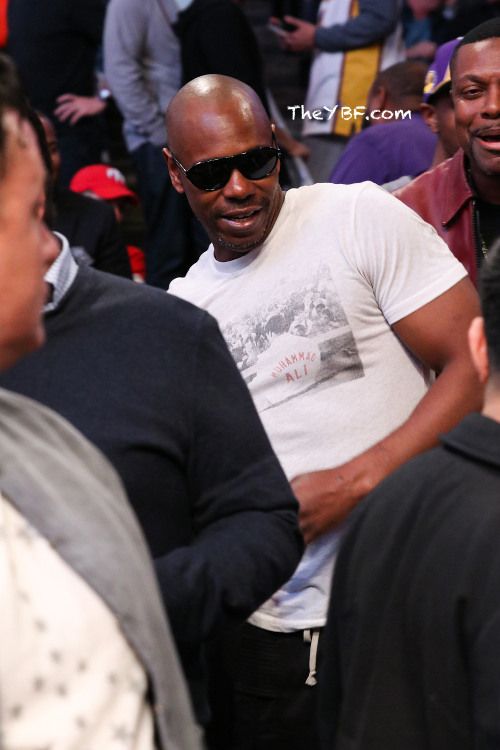 The legendary comedian trekked it to the Staples Center to watch the L.A. Lakers lost to the Cleveland Cavaliers, 125-120. His homie Chris Tucker was also in the mix (atop).
And look who's all grown up! Ron Artest's son Ron Artest III and Shaq's son Shareef O'Neal (both high school b-ball stars) were also in the stands to peep the NBA action.
Photos: Pacific Coast News