Loni Love is usually the comedic co-host on "The Real," but she'll be sharing something she has never shared before in tomorrow's episode. The comedienne broke down in tears while talking about the time she suffered a devastating miscarriage. More inside…
Fans have come to love Loni Love as the host who brings the laughs on "The Real." But, they'll soon see a different side of the comedienne.
On tomorrow's episode of "The Real," Loni will open up about a really devastating time in her life. She will share about the time she suffered a miscarriage, something a lot of women go through.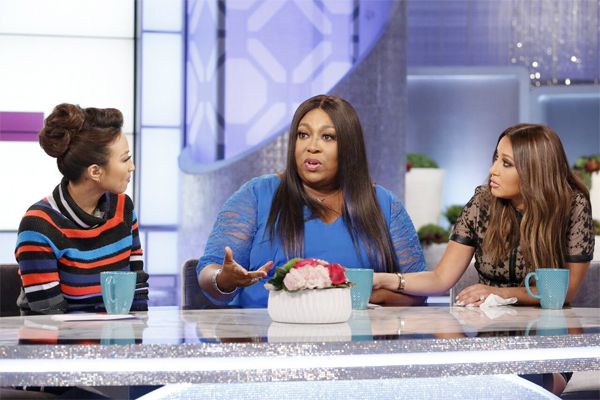 At first, she was having a hard time coming to terms with the pregnancy, even though she had a man who was excited about the baby. Fighting back tears, she says once she got over the initial shock and started to accept that she was about to become a mother, that's when she miscarried.
"But then, eventually you know that nature takes over, you like, 'You know what, there's nothing I can do. I'm just gonna have to have this baby and I'm just going to deal with it.' And sure enough as soon as I was like okay with it, about eight weeks, I miscarried."
So sad.
Peep the emotional clip below:
Keep your head up Loni. 
Photos: Robert Voets/Warner Bros. Television