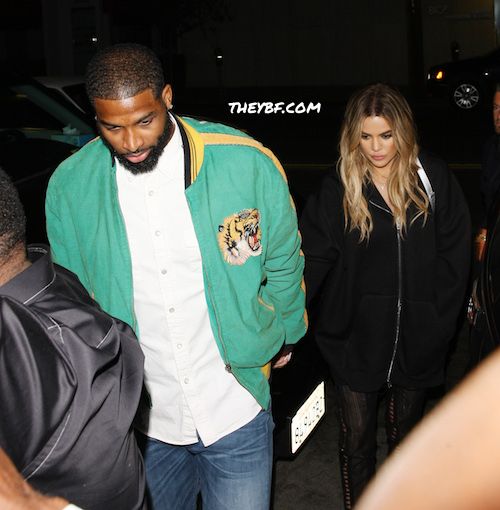 Ballers and babes! See flicks of Tristan Thompson and his girlfriend Khloe Kardashian on a late night dinner date, plus the latest on Jennifer Lopez and Alex Rodriguez trying to sneak out of a Yankees game inside…
Tristan Thompson and Khloe Kardashian were spotted after the Cleveland Cavaliers took an "L" against the L.A. Clippers (108-78) in L.A. last night. The Cavs baller and his reality star girlfriend went to Ruth's Chris Steak House in Beverly House for a late dinner date after the game.
With paparazzi swamring them, the 26-year-old NBA baller held his girlfriend's hand as they walked inside the restaurant.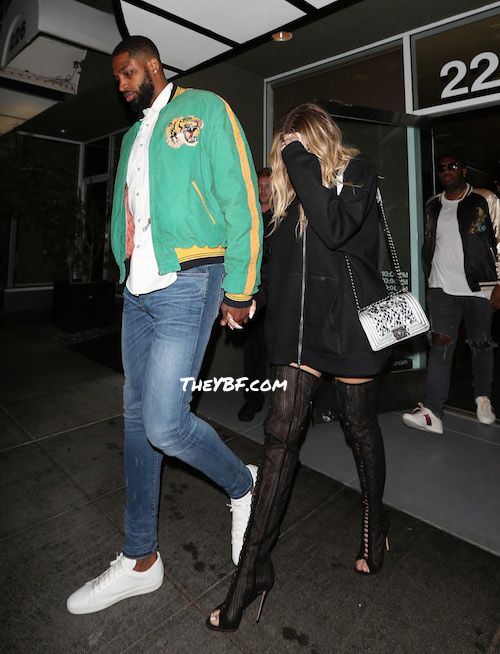 A few days ago, Tristan celebrated his 26th birthday and Khloe threw him a gold themed birthday bash fit for a king. We assume Khloe isn't concerned with those rumors that he's smashing his child's mother Jordan Craig.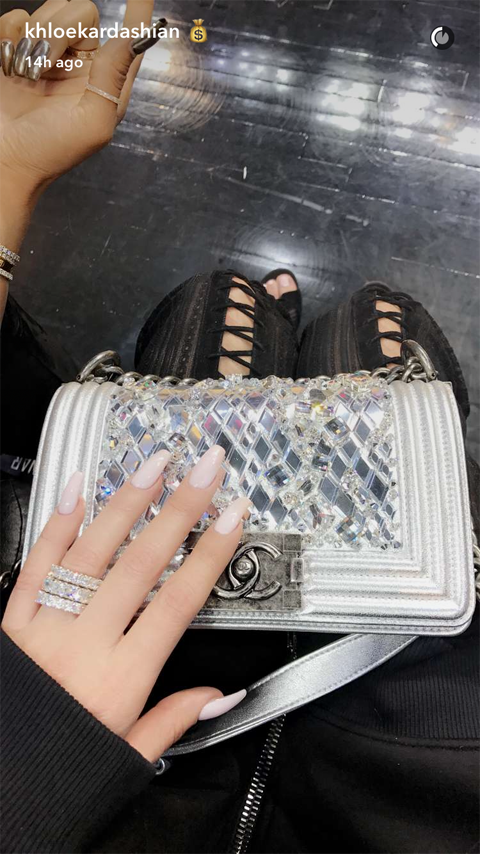 During the game, Khloe was courtside making SnapChat videos of her outfit alongside her bestie Malika Haqq.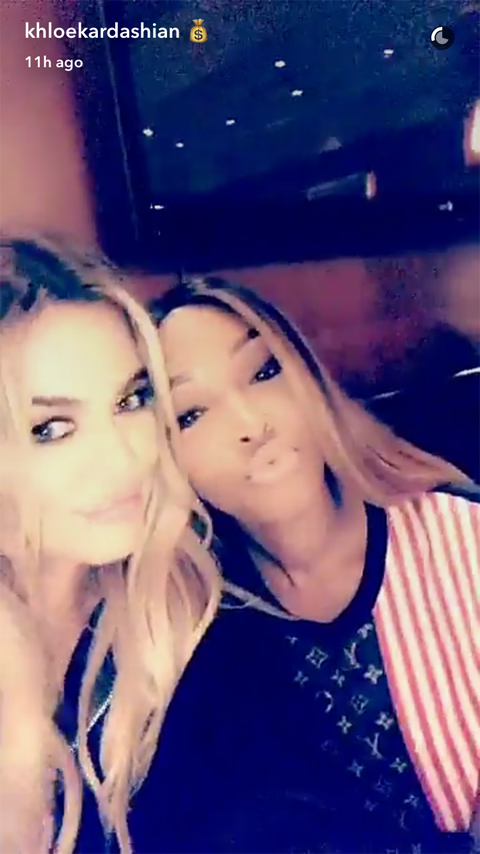 While in Ruth's Chris, she and Malika played with different SnapChat filters while waiting on their food.
In another coupledom spotting...
J-Rod has been inseparable lately https://t.co/hF1yViAaqX

— New York Post (@nypost) March 18, 2017
Jennifer Lopez and Alex Rodriguez are still getting in some quality time together since returning from their BAEcation in the Bahamas.
The new couple tried to sneak out of a George M. Steinbrenner Field suite during a spring training game between the NY Yankees and the Baltimore Orioles on Saturday in Tampa. While Alex has retired from playing, he serves as a special instructor for his former team and his new lady came out to support.
As J-Rod tried to make a beeline out of the field, members of the Jesuit High School hockey team ran up for autographs, according to Page Six. Sources say the retired baseball player obliged to giving them autographs and asked the team how their season was going. How sweet.
As their new romance continues to blossum, JLo is getting in good with Alex's family: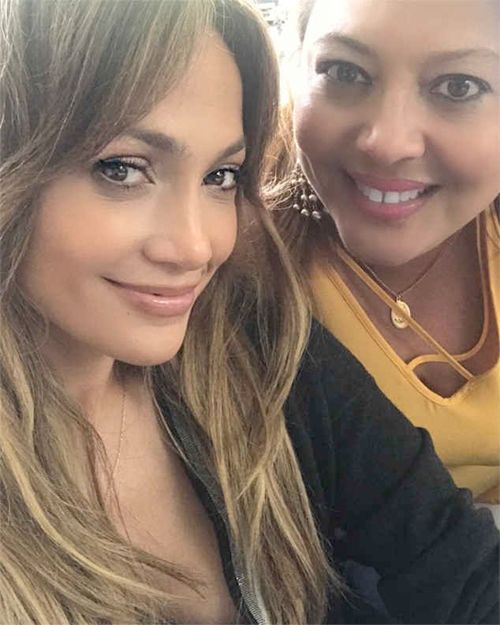 The "Shades of Blue" actress recently met Alex's sister Susy Dunand on Friday after their hot date night in Miami.
"Any given Friday! #miscuñis!#jlo," Susy captioned using the Spanish slang term for "sisters-in-law."
Looks like she's in good with the fam!
Photos: Splash/Susy's IG