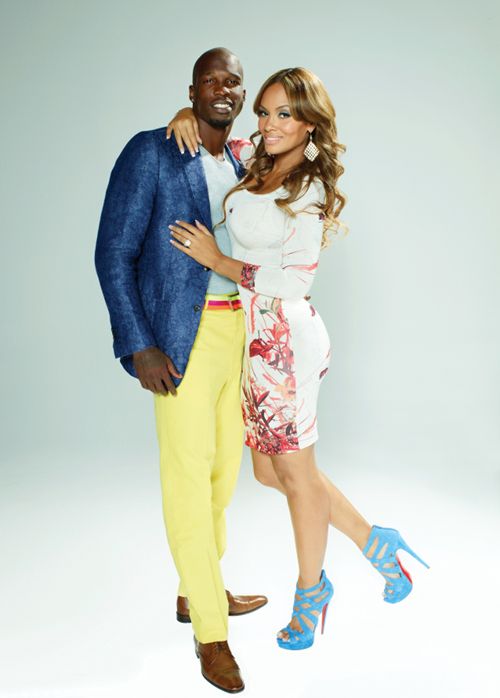 It's no surprise, but VH1 has every plan to go forth with Chad Johnson & Evelyn Lozada's "Ev & Ocho" reality show, despite their domestic abuse scandal this weekend....
Since pulling any show that has been given a boost of publicity due to a domestic abuse and arrest would just be foolish, VH1 is still set to kick off the couple's reality show this September.
ABC News Radio reports:
ABC News Radio has learned that VH1 still plans to air "Ev & Ocho" as planned. The series, which follows the couple as they prepare for the nuptials with the help of wedding planner Diann Valentine, is set to premiere on the network on Sept. 3, 2012 at 9:30 PM PT/ET.
It's still unclear whether cameras are still rolling (even though we wouldn't be surprised if they just so happened to get cut back on today if they weren't).  The show, however, is being promoted as Chad & Evelyn's wedding planning ups and down before their big day--which was only a month ago.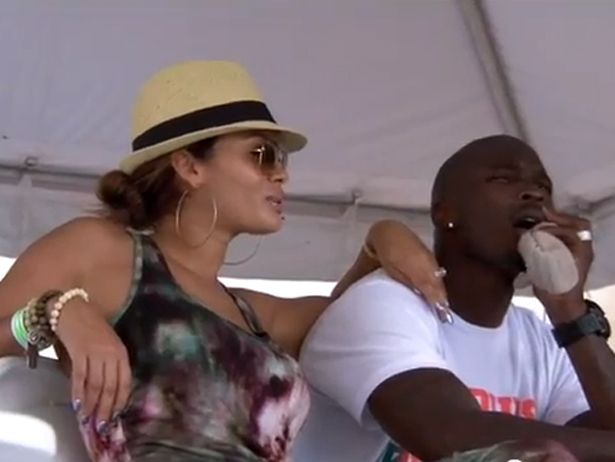 Meanwhile, both Chad & Evelyn appeared on HBO's "Hard Knocks: Miami Dolphins" docuseries (pictured above) recently about the pre-season trials and tribulations of NFL players.  And Chad, the newest Dolphin at the time the series was taped, gave plenty of red flags about what was to come.
"You think the critics are bad," Chad said during a confessional.  "When I'm not doing well, she's actually the worst critic of them all. I didn't have sex the entire season last year because of my play. But I scored a touchdown, she allowed me to score. But after that, went back on cobweb mode."
The couple talked on the show about their first date at McDonald's after meeting on Twitter. And how Chad was calling Evelyn everything he could except for the B word, just to piss her off. But then, "hate turned into love," Evelyn said on the show. Chad's epiphany?  "Whenever you pause [video game] Call of Duty for someone, that's the f*cking one."
And when the the players were given a few days off, Chad jokingly (we hope) said, "I promise you I'm getting arrested while we're off."
Planned publicity stunt?  Who knows. But even though Chad has been fired from the Dolphins as of last night, he's still got a show to look forward to.  Will you be watching?
Photo Credit: Piotr Sikora