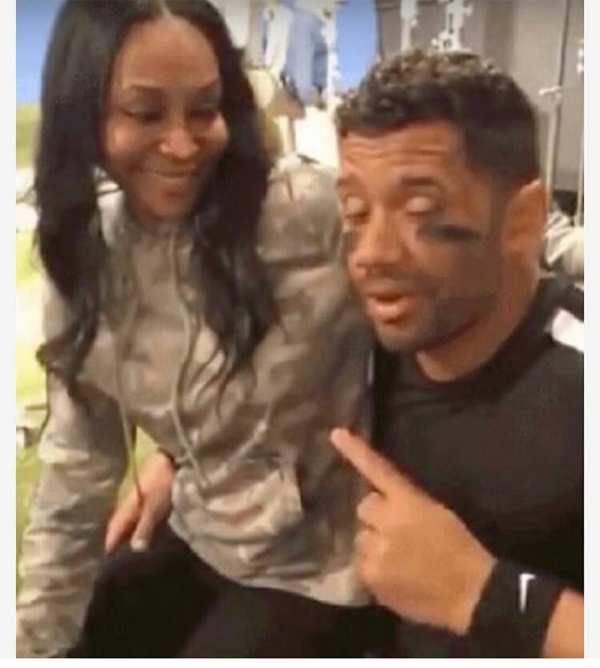 Russell Wilson invited Ciara's bestfriend Yolanda Frederick to sit on his lap during an Instagram Live clip. Too close for comfort? Some think so. Peep the clip and decide for yourself. Plus, get the juicy details of Prince and his ex-wife Mayte Garcia's relationship inside…
Russell Wilson decided to celebrate International Women's Day with his wife Ciara's bestie/makeup artist Yolanda Frederick, featuring her on his Instagram Live. And folks are STILL raising their eyebrows at how "close" the two got in the clip.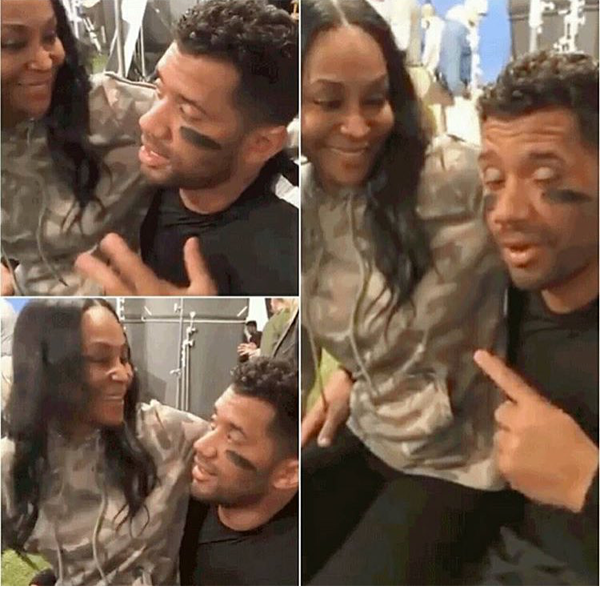 At the beginning of the clip, the Seattle Seahawks quarterback invited Yolanda to have a seat on his lap to celebrate the holiday.
Check it:
Now, we don't believe Russell or Yolanda meant any harm or disrespct in the clip. They're all VERY close friends and have been since Russ & Ci started dating. But, how close is too close? Would you be comfortable with your bestfriend sitting on your man's lap?
It doesn't help that Yolanda posted Russ' ic on Instagram recently and alluded to how hot he looked.
In other too close for comfort news...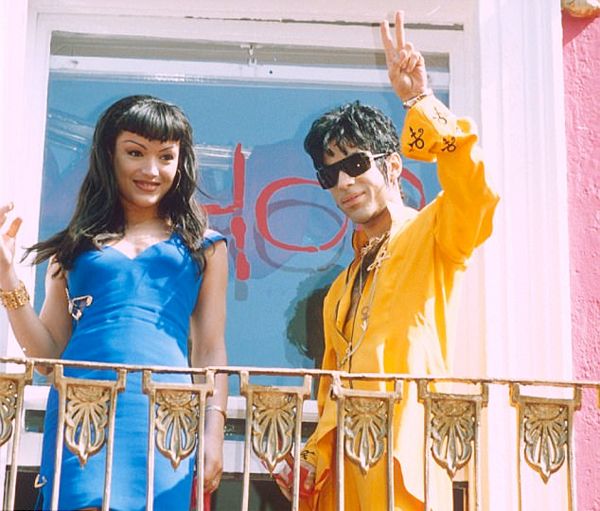 Prince's ex-wife Mayte Garcia is opening up about her relationship with the late musical icon like never before in her new memoir, "The Most Beautiful: My Life With Prince."
In excerpts from the book, Mayte, who was once Prince's backup dancer, details the timeline of their relationship, which some would say is a bit odd.
The "Purple Rain" singer first met the former "Hollywood Exes" star at the age of 16, backstage at a concert in Germany after she submitted a tape of herself belly dancing to his music. Fast forward to a year later and the 17-year-old was living with Prince at his Paisley Park estate in Minnesota. Prince ended up becoming her legal guardian, with the approval of her parents, and it allowed her to travel with him on tours.
At the age of 19, Prince advised Mayte to get on birth control. A week later, they had sex and Mayte lost her virginity.
"A week or so later I wrote in bold in my journal: February 9, 1993 – not a virgin. And I drew a winkey smiley face," she wrote in the book. "Patience pays off," she continued.
The former "Hollywood Divas" reality star also reflected on how controlling Prince was over her appearance and her weight. After packing on a few pounds, she said the late singer once had his accountant dock her pay after he caught her eating whipped cream.
"Twenty minutes later, the tour accountant came in and said, 'I'm so sorry, I have to dock your pay this week.'"
Damn.
In 1996, Prince (37) and Mayte (22) got married on Valentine's Day. Eight months later, they welcomed their son, Amiir (aka Boy Gregory Nelson), who was born with Pfeiffer syndrome. A few days later and several operations, their son had passed away.
"I don't think he ever got over it," she wrote."I don't know how anybody can get over it. I know I haven't."
The couple eventually divorced in 2000.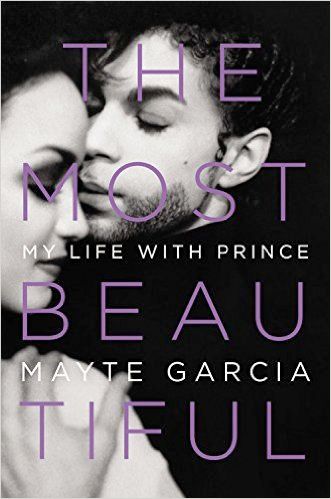 You'll be able to catch all the tea when Mayte's book hits bookshelves on April 4th.
Photos: Screenshots/Getty/Amazon