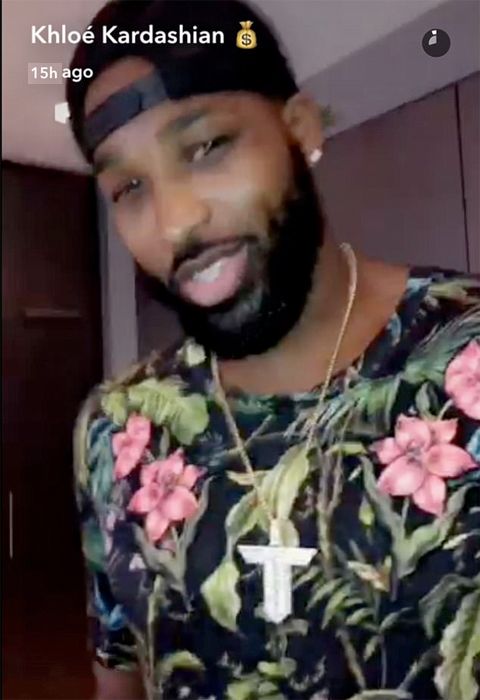 Tristan Thompson brought in his 26th birthday with his girlfriend Khloe Kardashian amid rumors that he's cheating on her with his child's mother Jordan Craig. More inside…
Y'all know how Khloe Kardashian likes to throw parties for her men. So, it comes as no surprise she went all out for her current boo Tristan Thompson.
The reality star threw the Cleveland Cavaliers baller a lavish gold themed birthday bash complete with gold decorations, gold Kit Kat bars, personalized gold napkins and gold icing donuts.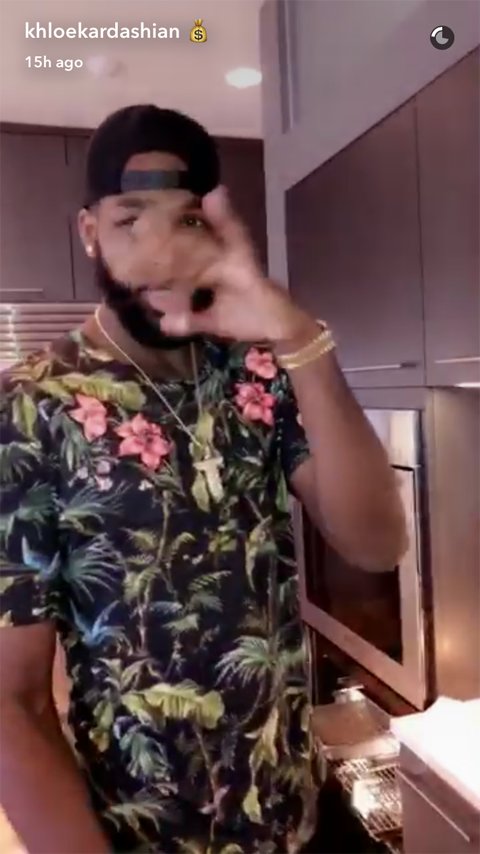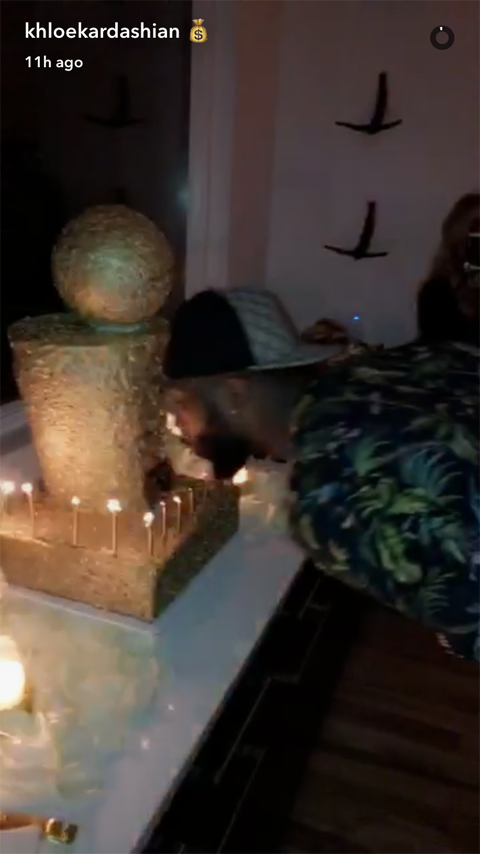 She also gifted him a huge gold cake in the shape of a NBA championship trophy.  Chick loves to throw parties for all her NBA/rapper men.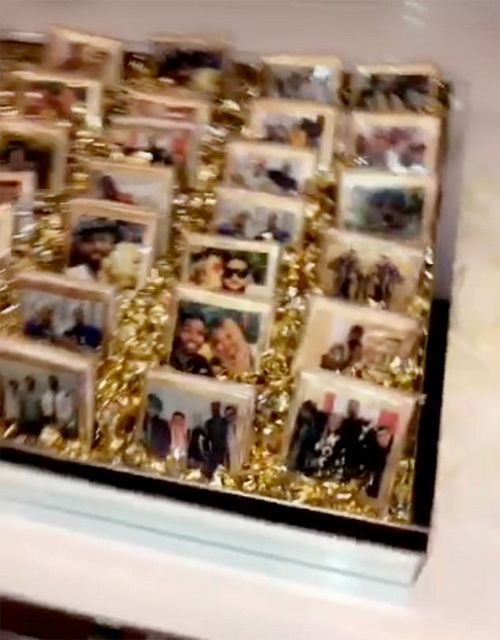 Check out the SnapChat clips Khloe shared below:
On Sunday, Tristan made his first appearance on the family's reality show "Keeping Up With The Kardashians." Tristan tagged along with Khloe on a family trip to Mexico to meet the Kardashian Klan. The twosome have been dating since August 2016.
While things appear to be peachy keen between the two, there are rumors that Tristan is cheating on Khloe with his ex-girlfriend/son's mother Jordan Craig (above). A source tells OK! Magazine, "Tristan has been juggling both women this whole time. Whenever he goes to Jordan's he says it's only to see the baby, but he's still sleeping with her. It's the perfect cover up."
Can't say it would be that hard to believe.  He DID meet and get with Khloe while he was with Jordan (literally while he was with her, and she was pregnant, at Kevin Hart & Eniko's wedding).  Hmph.
Khloe has reportedly been telling people that things are quite serious between her and Tristan, so if these rumors are true…Bloop!
Photos: Khloe's SnapChat