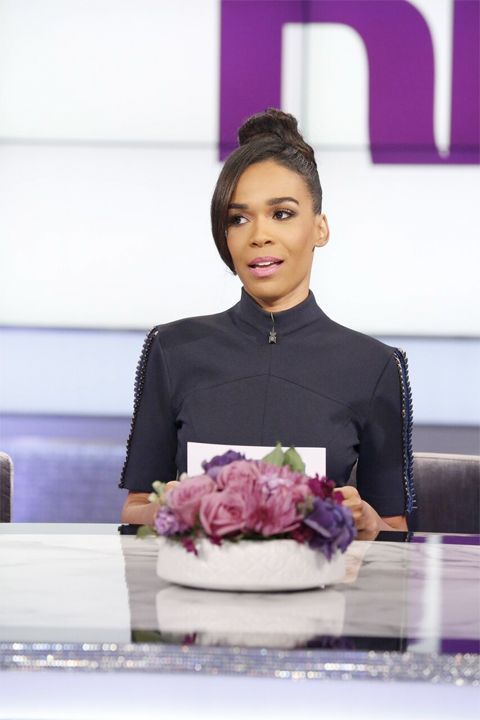 Michelle Williams opens up for the first time about catching an ex CHEATING. And, his dirty work was left on social media to be found. Get those deets, plus peep pics of Michelle's former bandmate Kelly Rowland jumping for joy inside…
These days, it's getting easier and easier to catch a cheating mate. Social media is airing out everyone's dirty laundry. And celebrities aren't spared in that department either.
Michelle Williams will guest co-host on "The Real" tomorrow to dish on how she caught her EX man doing the absolute most..via social media, of course. The R&B/gospel singer admitted to being that girl who Google's a guy and stalk their social media when they meet. But, what she didn't expect to find is her own man (whose name she kept a secret) flying some random chick out to see him at his shows. Say, what?
Peep the clip below: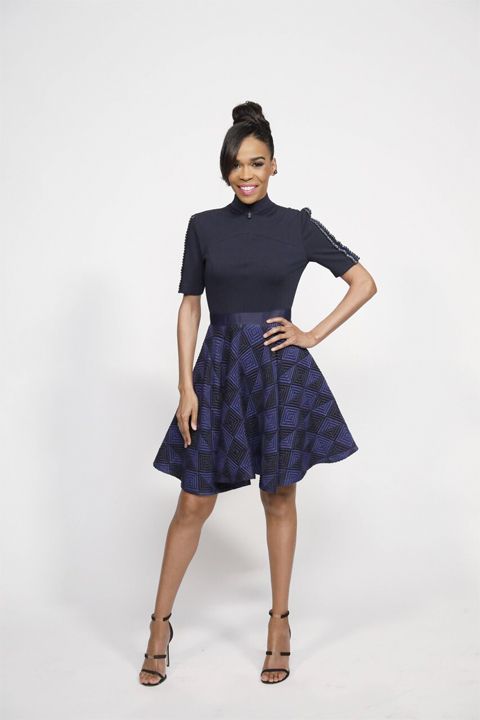 The former Destiny's Child singer also dished on how she feels about a biopic to tell the story of how Destiny's Child became one of the biggest girl groups of our time. Michelle said she's down just as long as everyone gets to tell their story and add their input. Check it below:
You can catch Michelle on "The Real" tomorrow (March 14th).
Speaking of Destiny's Child...
As you all know, Kelly Rowland has added author to her lengthy resume. And now, she's on the promo trail to promote her new project.
The R&B diva was spotted outside of "The View" studio jumping for joy while holding her new baby book titled, "Whoa Baby!: A Guide For New Moms Who Feel Overwhelmed." And she has ups!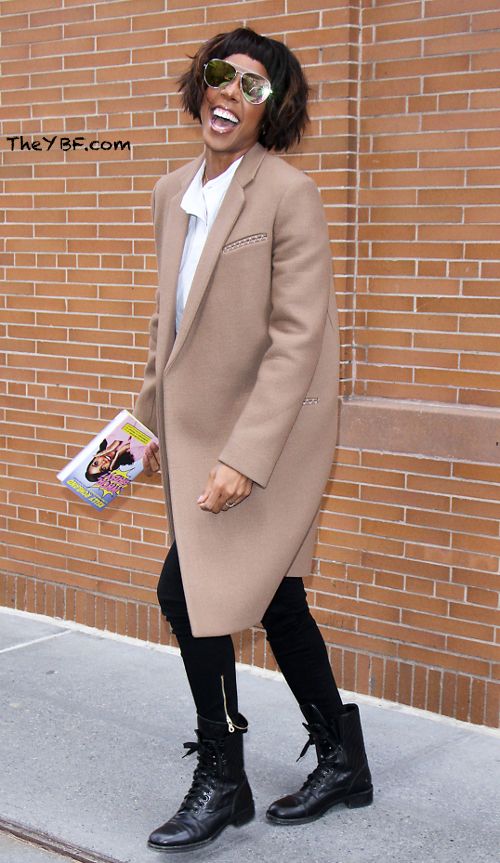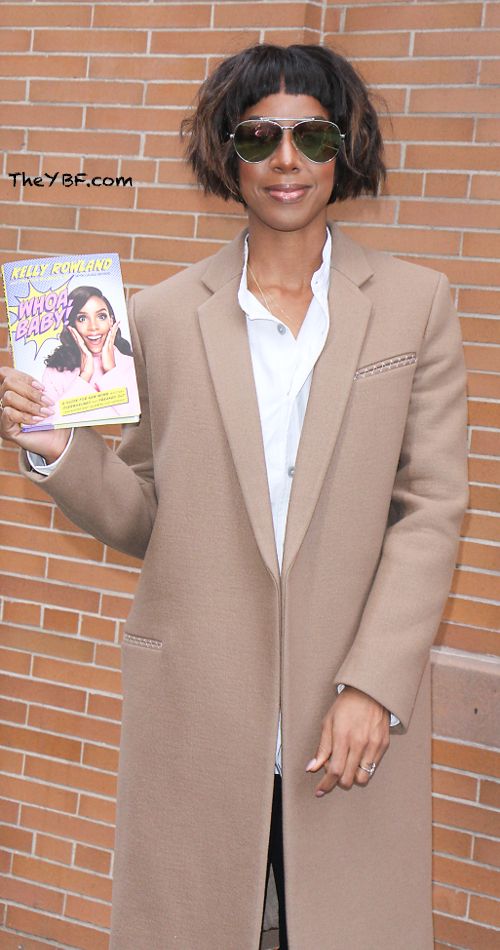 We're not surprised. All those lunges she does in the gym keep her fit.
Before heading to work:
She enjoyed a super relaxed chill Sunday with her baby boy Titan. Too cute.
If you're a new mother or know someone who is about to become a new mother, "Whoa Baby!" will be released April 11th. And keep your eyes peeled for Kelly's appearance on "The View."
EXTRAS:
1. Whoopi Goldberg threatens to SUE man who created a "fakes news" story on her. See how angry she got HERE.
Photos: Robert Voets/Warner Bros. Television/Instar