Sister-brother takeover! Tamera Mowry's younger brother Tahj Mowry joined her to guest co-host on "The Real." Get into their sibling love, plus the latest on Azealia Banks' legal woes inside….
He will forever be "Smart Guy" in our eyes. And he'll always be Tia & Tamera Mowry's little brother. We're not saying that's all he is. You get the point. Tahj Mowry is the kid we grew up watching on several of our favorite TV shows as kids.
Today, Tahj joined his big sister Tamera Mowry at work!
The "Baby Daddy" star guest "bro-hosted" on "The Real" with his sister and it certainly brought back old TV memories. Remember when he starred in Seventeen Again alongside his sisters? He also had a recurring role on his sisters' hit series "Sister, Sister" as well. We know y'all remember. "Sister, Sister" was the shizit back in the day.
Now, he's all grown up.
On the show, the YBF actor and his sister gushed about Tamera's daughter Ariah and how perfect of an uncle Tahj really is. He's the only one in the family that Ariah doesn't give the side eye to. Ha!
Peep the clip below:
Too cute.
Tahj's episode airs today. Check your local listings for the time.
In legal woes...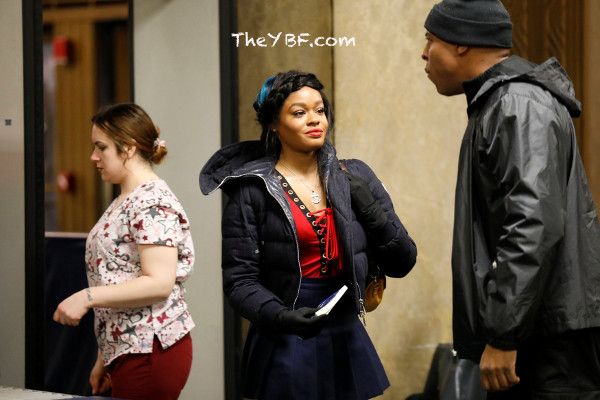 Azealia Banks is currently fighting a criminal case after she was accused of biting a female bouncer's boob outside of a club in NYC after she was thrown out back in December 2015. She's facing assault and harassment charges for the incident.
Before her day in court for those charges, prosecutors are airing out some of her previous arrests. And, it's shocking. According to the NY Daily News, the Harlem native sliced her sister with a box cutter in the "neck, the arm and the hand." Sheesh!
"This is a case where she slashed her sister in the neck, the arm and the hand with a box cutter," Assistant DA Shae Donato told the NY Daily News.
According to reports, the "212" rapper pleaded guilty to attempted assault, but avoided harsh punishment due to her age. (FYI—She would have been about 17-18 years-old at the time of the incident.) Prosecutors are hoping to use the April 2009 incident with her sister against her when she takes the witness stand (possibly) next week.
Of course, prosecutors brought up her run in with a bouncer in L.A., although those charges were later dismissed. And they didn't forget to bring up that situation with Russell Crowe back in October where she claimed she was verbally attacked. Witnesses on the scene said otherwise.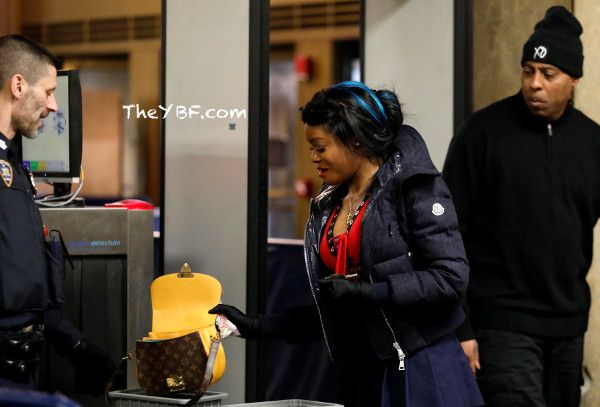 Assistant DA Shae Donato is hoping to use her alleged violent past to impeach her on credibility. A. Banks' Jess Berkowitz said she will be testifying in her own defense at her trial.
Damn homie. Maybe Trump can help her get out of this one...
Photos: Robert Voets/Warner Bros. Television/Splash