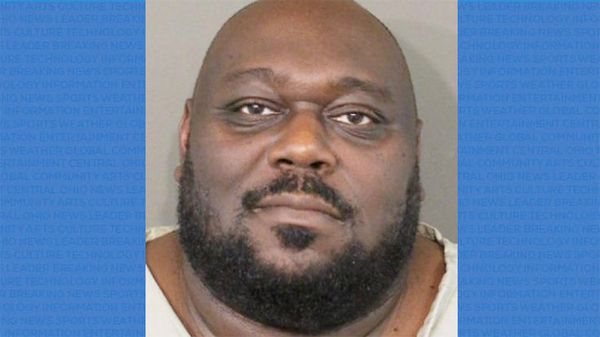 Faizon Love put them paws on a valet worker at an airport in Columbus, Ohio. And it was all caught on tape. See the beat down, plus find out what Faizon was charged with and hear his side of the story inside…
Y'all! Faizon Love is NOT to be messed with. Otherwise, he's throwing them hands.
The Couples Retreat star and former NFLer was arrested and charged with a misdemeanor count of assault at the Glenn Columbus International Airport on Tuesday (March 7th).
Apparently, Faizon got into a verbal altercation with another male, who appears to be a valet worker, at the valet booth in baggage claim. Ish quickly turned physical when Faizon grabbed the man by his neck and slammed him to the ground. He reportedly then picked him up and slammed his head into the counter before airport workers were able to break it up. Yikes!
Check out the ridiculous beat down below:
Police hauled the 48-year-old actor, who has been living in Columbus for the last year, off to Franklin County jail Tuesday afternoon. He appeared in Franklin County Municipal Court this morning, pleaded not guilty, and was released on a $2,000 bond.
According to court documents, the victim, 24-year-old Terrence Artis Gaines, claims he was injured with a cut above his eye. Faizon's lawyer, John Moore, says a disagreement over payment is what caused the physical altercation.
Here's the aftermath:
So what does Faizon have to say about it all? He tweeted his thoughts once he bonded out of jail this morning:
First let me say It's a Beautiful day in the Great City of Columbus! S/O to TheAirport CPD & My Host Franklin County

— Faizon Love (@FAIZONLOVE) March 8, 2017
I'm only human no matter how many good days, i'm due to have a bad one, with that being said... i'm big on respect...

— Faizon Love (@FAIZONLOVE) March 8, 2017
You don't have to respect me just don't Disrespect me...

— Faizon Love (@FAIZONLOVE) March 8, 2017
And here's what he wants the valet worker to know:
On allegation of assaulting valet at @columbusairport@FAIZONLOVE just told me "Someone lost their cool, and someone got taught a lesson." pic.twitter.com/S1w4uJ0g2N

— Mike McCarthy (@mikewsyx6) March 8, 2017
Welp.
EXTRAS:
1. It seems Samuel L. Jackson has an issue with black Brits playing African-Americans in movies. STORY
Photos: 10TV