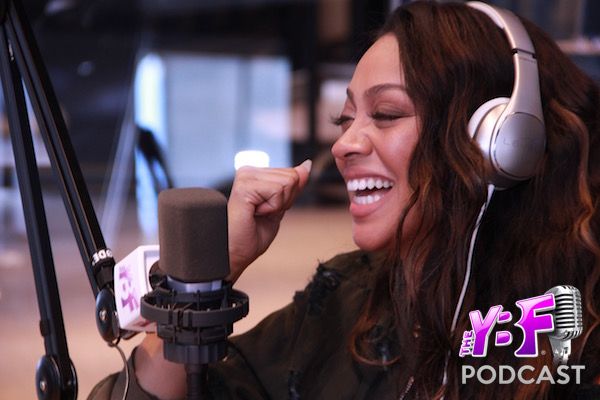 Just in time for #InternationalWomensDay, Natasha chopped it up with a woman who proves you CAN have it all (even if that means everyTHING won't be perfect.)   LaLa Anthony talks about her tea-filled, inspirational journey from radio & MTV queen to mogul-in-the-making on the new episode of The YBF Podcast! Listen and watch inside.
From L.A. radio queen to MTV VJ to fashionista to an all-out business woman!  Say what you will about LaLa Anthony, but one thing you better say is that chick is the definition of the ultimate hustler. And the ultimate best friend (her take on Remy Ma vs. Nicki Minaj proves it).
[Mobile users CLICK HERE to watch video!]
She's an actor/producer, wife to NBA star Carmelo Anthony, mom to pre-teen Kiyan Anthony and every celeb's bestie. YBF Founder Natasha and La get into how her time management skills are extra fleeky, and how she manages to do slay at all times.  Chick is everywhere and we need to know how she does it.  And how she got here.
Yeah, she may be exhausted AF at all times (she def said this before the interview started), but you would never know it.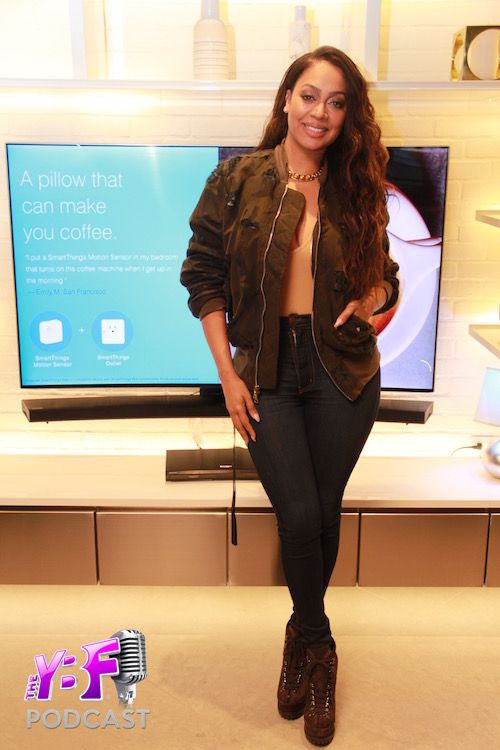 While recording The YBF Podcast at our fave technology playground in NYC Samsung 837, La dishes on why she went to Howard U. for only a semester, her new "Goaldiggers" show she's producing on VH with Instagram chicks becoming business women (we find out who's in the cast!), Tyrese's wedding randomness, Broadway dreams, and why she STILL has to advocate to get respect. 
Plus, she gives the REAL on juggling motherhood, wife and career and why something always suffers, whether she's prepping to have another kid, Kiyan's best celeb kid friends, what makes her pop off on her son, if her ass real, the plastic surgery she DOES want, sexing fine a** Sinqua Walls on camera, "Power," New Edition movie, ixnaying reality tv (except her bestie Kim Kardashian's show, what date night with hubby Carmelo is like, how she knows when Melo wants her to get her ass to his games, how she knew Carmelo was the one, and her next book!
Listen above, on Soundcloud or on iTunes!
Also, check out our mini photoshoot with LaLa below!
Photog: Jewel Scott Jones for TheYBF.com