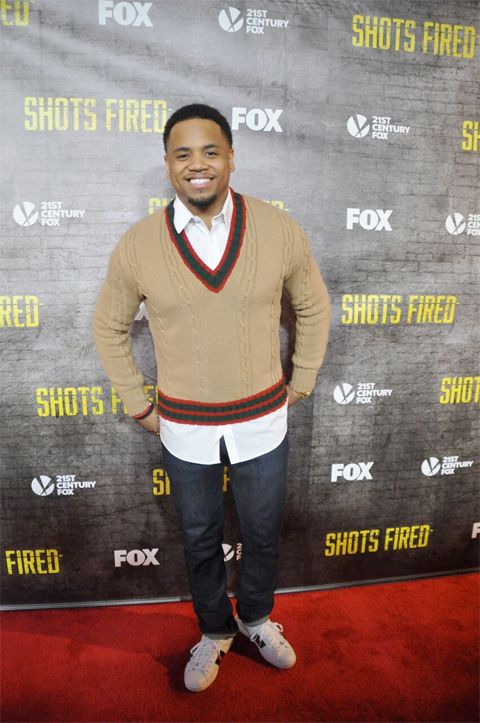 Cutie Mack Wilds dropped some gems during the "Shots Fired" screening in Washington D.C. last night. Find out what he said, plus peep the red carpet flicks from the cast inside…
[Mobile users CLICK HERE to watch video!]
Last night, the cast and crew of FOX's "Shots Fired" series gathered at the Newseum in Washington D.C. for a screening of the upcoming police shooting drama.
During a Q&A session, Mack Wilds hopped on the mic to drop some (much needed) knowledge for the masses. Speak black man!
He talked about how we sometimes ignore the facts and only take in the information we want to hear. Alternative facts, so to speak. The 27-year-old actor/singer also opened up about how much he has grown as a young, black man in America trying to find his way.
Watch his inspirational message above.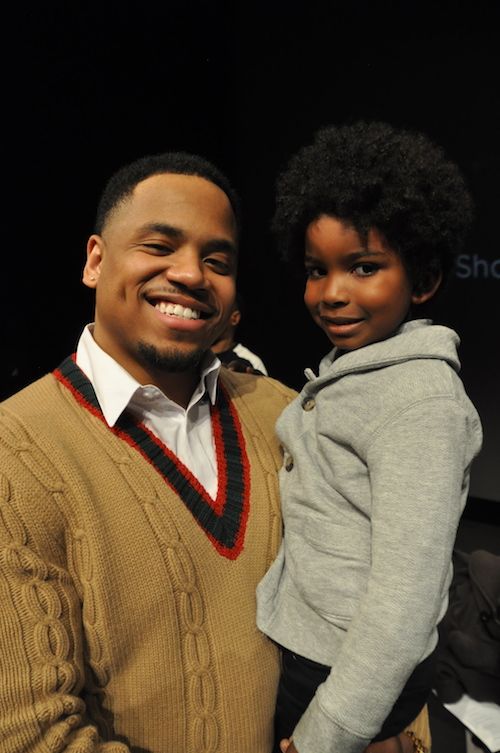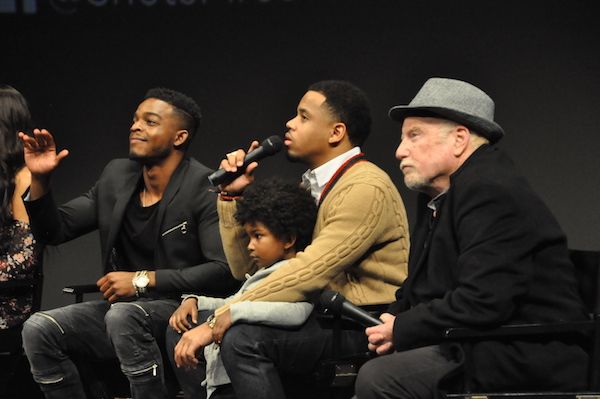 Mack plays a dad on the show and his on-screen son was there just being adorable.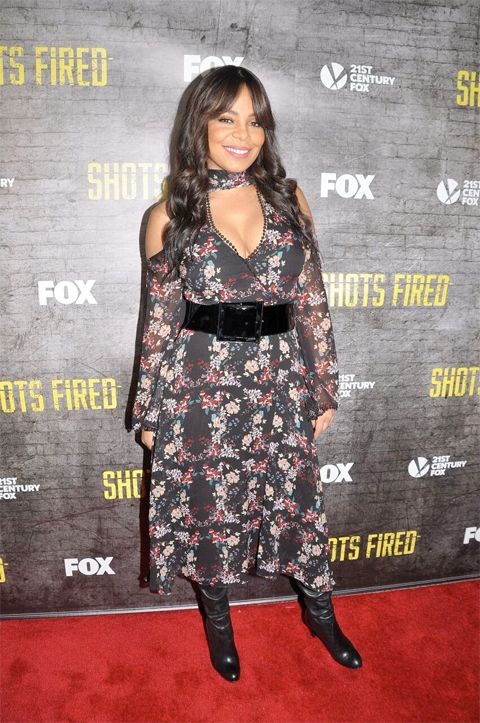 "Shots Fired" will examine the dangerous aftermath of two racially charged shootings in a small Southern town, providing an explosive autopsy of our criminal justice system.
The gorgeous Sanaa Lathan, who plays a Department of Justice investigator, dished on how she prepared for her role. She said she spent a lot of time with a real female DOJ investigator and another female police officer to pick up a few tips and tricks to pull off her character "Ash" effortlessly.
That wasn't all she did. The show's co-creator, Gina Prince-Bythewood, also put Sanaa in mixed martial arts to help prepare her for the role.  Chick looks amazing!
Sanaa, who worked with Gina for "Love & Basketball" seventeen years ago, said shooting for the series was different that any other role she has ever played in because the actors were given the script two days before filming. So, she literally had two days to learn her lines for each episode, which co-creator Reggie Bythewood likes to call "movies," which was unfamiliar territory.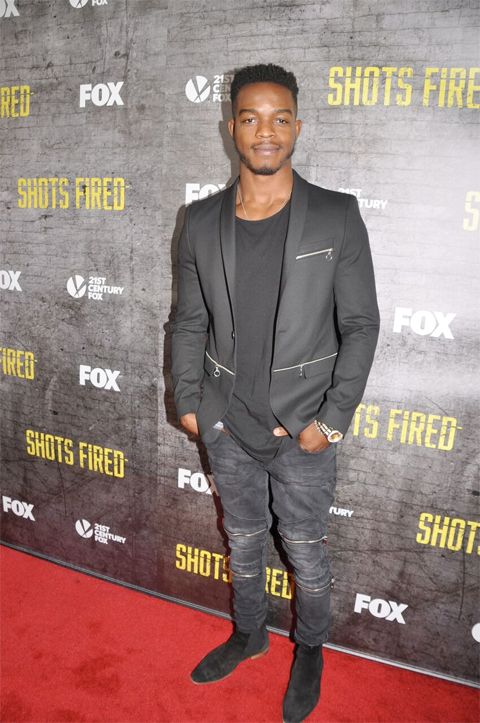 Stephan James rolls up his sleeves to play special prosecutor, Preston. He revealed he channeled and studied former Attorney General Eric Holder to pull off his role.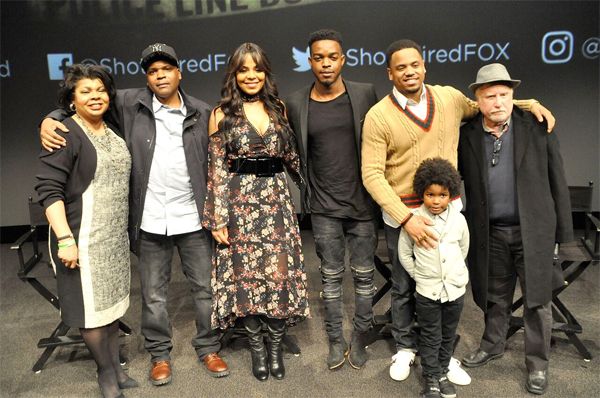 Fab times!
Mark your calendars: "Shots Fired" premieres Wednesday, March 22nd at 8/7c on FOX.  And it's good.
(Watch our Snapchat story NOW for everything that went down inside last night's VIP screening!)
Photos: Mike James