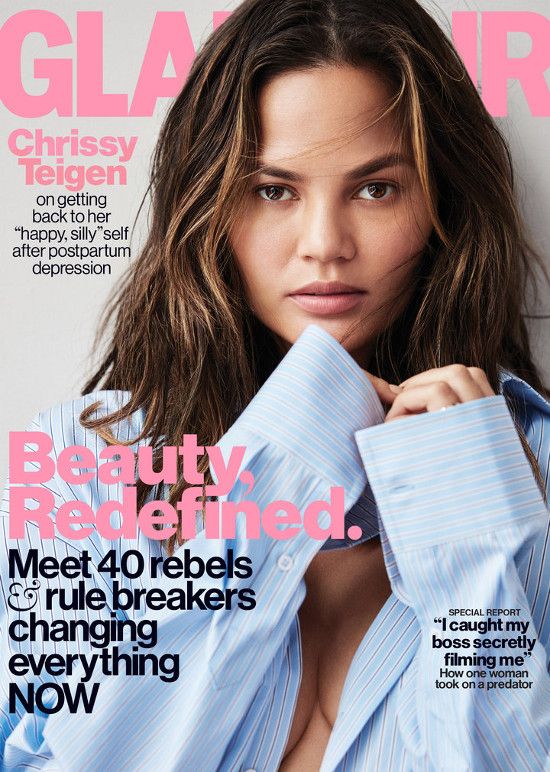 Chrissy Teigen opens up about battling postpartum depression in hopes to help other new moms who are dealing with the same issue. More inside…
Becoming a first time mom is a lot of work. You have to learn how to take care of the little person who had been growing inside of you the last 9 months. On top of learning the ropes of motherhood, you continue with your everyday life – go to work, cook, clean, etc. It can become overwhelming. Even for new moms who get tons of help like Chrissy Teigen.
The Sports Illustrated swimsuit model welcomed her daughter Luna (whom she shares with her husband John Legend) in April 2016. If you follow Chrissy on social media, her life is seemingly perfect.
But, the New York Times best-selling cookbook author was struggling with an issue very real to many new mothers: postpartum depression.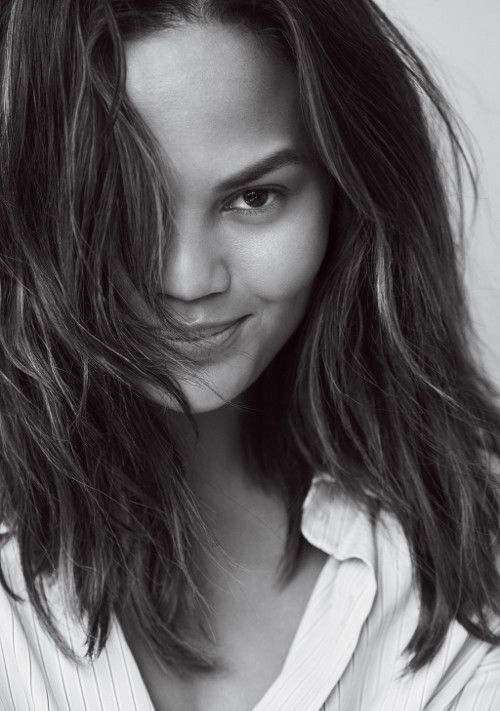 Chrissy wrote an essay to mothers everywhere for GLAMOUR magazine's April 2017 issue (that she also covers) where she opens up about a vulnerable topic she had never spoken about before. She talked about how life just didn't seem the same after giving birth and the moment she was diagnosed with postpartum.
"Before the holidays I went to my GP for a physical. John sat next to me. I looked at my doctor, and my eyes welled up because I was so tired of being in pain. Of sleeping on the couch. Of waking up throughout the night. Of throwing up. Of taking things out on the wrong people. Of not enjoying life. Of not seeing my friends. Of not having the energy to take my baby for a stroll. My doctor pulled out a book and started listing symptoms. And I was like, 'Yep, yep, yep.' I got my diagnosis: postpartum depression and anxiety".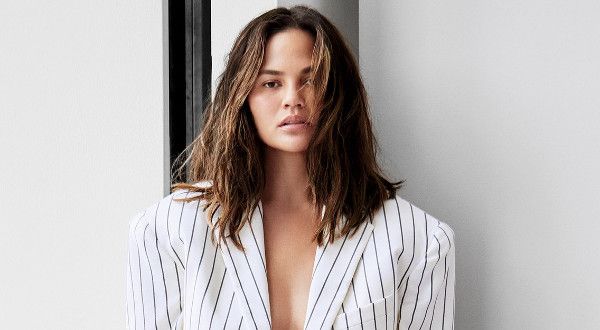 Before being diagnosed, Chrissy said she hadn't realized she suffered from the disease.
"Before this, I had never, ever—in my whole entire life—had one person say to me: "I have postpartum depression." Growing up in the nineties, I associated postpartum depression with Susan Smith [a woman now serving life in prison for killing her two sons; her lawyer argued that she suffered from a long history of depression], with people who didn't like their babies or felt like they had to harm their children. I didn't have anything remotely close to those feelings. I looked at Luna every day, amazed by her. So I didn't think I had it."

"I also just didn't think it could happen to me. I have a great life. I have all the help I could need: John, my mother (who lives with us), a nanny. But postpartum does not discriminate. I couldn't control it. And that's part of the reason it took me so long to speak up: I felt selfish, icky, and weird saying aloud that I'm struggling. Sometimes I still do."
The "Lip Sync Battle" co-host said she decided to open up about it to help raise awareness about the issue and to let people know it could happen to ANYONE.
"I'm speaking up now because I want people to know it can happen to anybody and I don't want people who have it to feel embarrassed or to feel alone. I also don't want to pretend like I know everything about postpartum depression, because it can be different for everybody. But one thing I do know is that—for me—just merely being open about it helps. This has become my open letter."
While she still has some bad days, she said "the days that used to be all my days—are gone." She's now taking antidepressants and is seeing a therapist.
Postpartum depression is actually pretty common for new mothers, so if you or someone you know are showing any signs of it, seek help NOW.
As for what Chrissy has been up to lately...
The model and her husband trekked it to Miami over the weekend to attend a friend's wedding.  She looked to be all smiles.
Photos: Miguel Reveriego via GLAMOUR magazine/Splash